How to pack a fridge for moving
Have you started packing your items all by yourself and now you're encountering challenges? Don't worry, we've got you! Packing electrical appliances and furniture can be an especially tricky part of the packing process, so tips and tricks are always useful. Who'd better know them than a High Quality Moving Company? It's only logical that you want to pack a fridge for moving and transport safely to the new location. Who'd better do it than an experienced, professional moving company? 
You'll need them to be functional as soon as you unpack them. Badly executed packing can result in damage, so be careful and make sure to devote all of your available energy into the process. The tedious process of packing a fridge is something that you don't have to go through all by yourself – we've decided to help you by sharing invaluable information about the packing process. Let's dive in!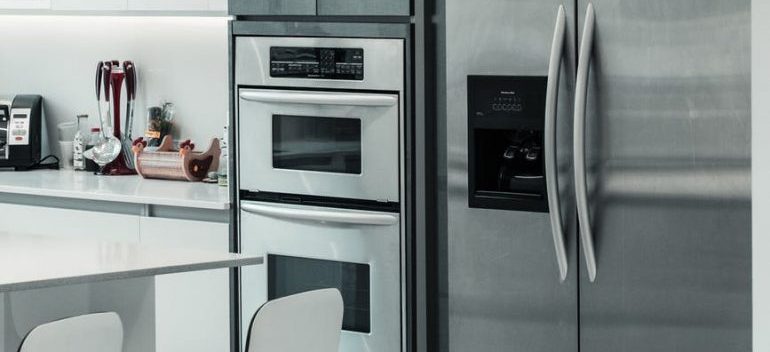 What do you need to pack a fridge for moving?
This is the list of items that you will need:
wrapping paper
bubble wrap
packing boxes – they can be crates, packing bins or cardboard boxes
strong tape – needed to fixate the door when trying to pack a fridge
knife or scissors
pieces of sponge – to secure the corners
It doesn't seem like much, but you can't avoid using any of it. Prepare yourself well so you don't have to get out of the house in the middle of the packing. The fridge will be one of the last items that you pack, so make sure that you have everything ready.
When to pack the fridge
A fridge is an appliance that you will need to use almost until the day you move. The fridge will be one of the last things that you'll pack. Make sure to start packing it at least three to four days before the move. That way, you'll have enough time to run out and buy any additional packing supplies Detroit.
If you need a helping hand, there are plenty of professional moving companies that offer packing services! Having professional movers pack your fridge is the safest way to pack it. We use the newest materials that are available, and we don't use the same materials twice. All of them are high-quality. If your friends offered a helping hand, make sure to contact them at least a week earlier to set a date. That way both you and your friend will be able to make time in your schedule. 
Consider hiring professionals
If you're not sure whether you're up for the task, you can always call us to inquire about the process. We offer a free estimate, and you can get in touch with us anytime you want. The best thing about getting a free estimate is that you don't have to make any kind of commitment. Do it to educate yourself and question us about the things that you have the most questions about. Get in touch to see why we're the best company to handle your valuables!
Our professional movers will come on time and pack your fridge carefully from top to bottom. They will use high-quality materials and place your fridge at another spot in the apartment if you need them to. Call our moving company today and get a taste of that high quality and reasonable prices!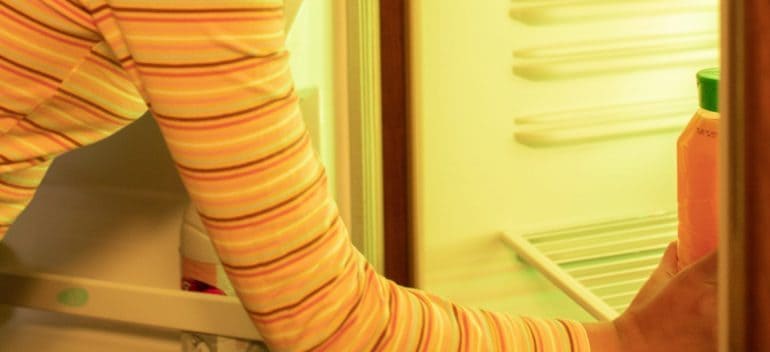 Empty the fridge
When starting the packing process, the beginning is always the hardest. The first thing that you need to do is to get rid of all the food that's been in your fridge. You also need to put away any bowls that are inside so that the fridge is left completely empty. Throw away the food, save what can be saved for days to come if you need it, and clean out the rest.
Make sure to leave one extra day in your week to defrost the fridge, get the water out, and clean it wholly if needed. You want your fridge to be clean and fresh for your new life chapter when you move. That step will give you a little more peace of mind the first time you open your fridge on your new location. You'll be satisfied that it's fresh, clean, and available for use immediately. To seek out more tips and tricks on how to get ready for a move, check out this article. 
Deal with the inside of a fridge
If there are any shelves that need to be changed or electrical problems that need to be solved, this is the time to do it. Call your electricians and get your fridge in the best possible order. After you've done everything you can to prepare your fridge for the move, it's time to get the shelves out of the fridge and pack them separately, one by one. Wrap them in the bubble wrap and place them in the same box, making sure that they are as fixed as possible. Reducing the space where they can move will lessen the chance for breakage. You can, of course, always turn to long-distance movers Detroit for help.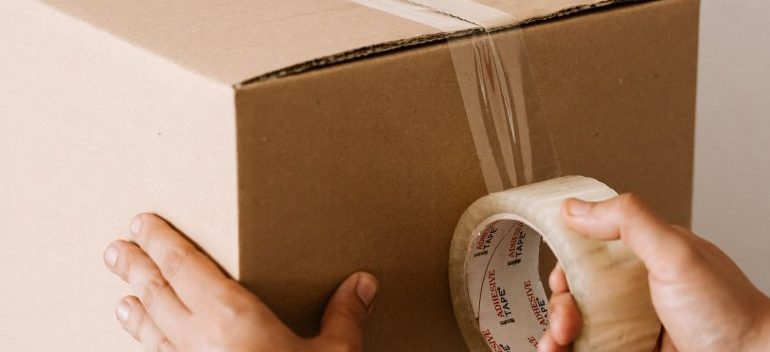 Packing the fridge
After you've removed everything made of glass, you'll need to take out shelves from the doors and all the drawers. Make sure to wrap them up individually. Bubble wrap is a go-to material for those situations. When it comes to the fridge itself, fixate the door with a strap or a strong tape. You only need to worry about the other items damaging the fridge so once you've secured the doors from opening, you're good to go. The tape will possibly leave a sticky residue, but it's worth it.
If you're worried about the handle and the rest of the fridge, you can place the sponge on the corners and bubble wrap the rest of the fridge. It's not expected of you to wrap the bottom as it the fridge will be standing in the moving truck either on the wrapped side or on its bottom legs. 
Ask for help when trying to pack a fridge for moving 
You can always turn to friends and family for help. Chances are, they're not as experienced as moving professionals. Relying on your friends and family may cause a delay in moving or a mistake that results in the damage of your fridge. To have your appliances packed and delivered in a perfect condition, professionals are the only sure, reliable option. Start life at a new location as stress-free as possible.