Local movers vs. brand movers – which are better?
This is a debate that is old as the first moving companies to do business. In order to figure out who comes ahead in the battle of local movers vs. brand movers, we need to account for several factors. If you want to know which moving companies Detroit are the best fit for your situation, you will need to do some light thinking. The small companies have their advantages, as do the large, brand, ones. However, which one is better largely depends on the situation at hand. But in this article, we are going to list the things that we feel will serve you best when comparing these two entities.
Local movers vs. brand movers – How to choose?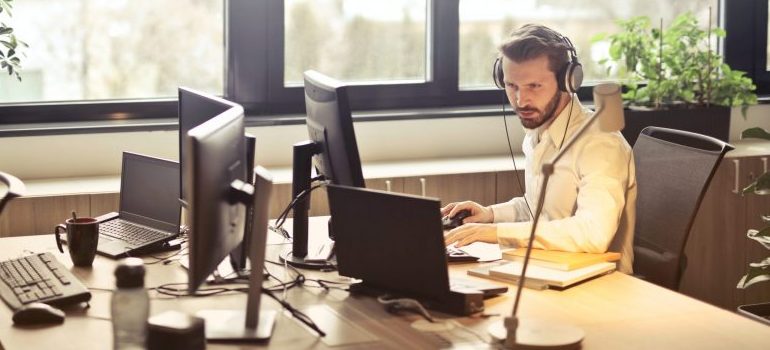 Here are the factors that you might want to consider:
Quality of customer service
Moving equipment
Resources
Cost of moving services
Speed and effectiveness
Customization of moving services
Quality of customer service
Customer service is really important. So much so, that there are companies out there that do nothing else. When it comes to moving companies, it is their response time that is most impactful. Larger companies have more staff on hand and will most likely be able to respond in a more timely manner. You would think that, but that is not always the case. Some local movers Detroit MI have a dedicated customer service department that responds within minutes. It all depends on the amount of work there is at that moment. So, to summarize, the quality of customer service is not something that is inherently better in either branded or local movers. It varies too wildly.
Moving equipment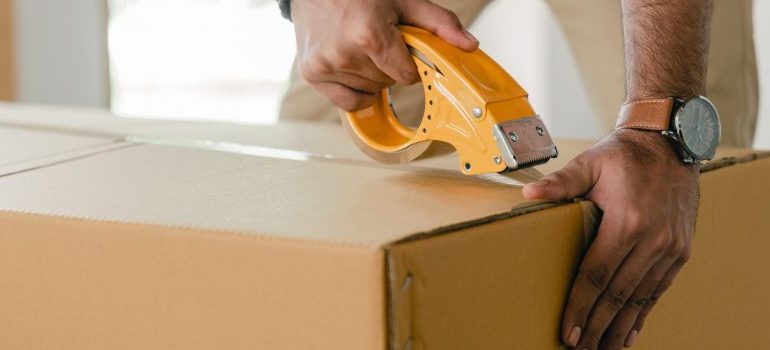 When it comes to moving equipment, it is easy to say that the branded companies have the edge. After all, they can easily arrange for the transport of just about anything. If your long-distance moving involves helicopters or cranes, you might want to involve a big name. But, that is not to say that local movers do not have all the necessary equipment for the job. True, they might not be able to move entire buildings, but they do have all the tools required for 95% of relocations.
If you need a huge variety of moving trucks, larger companies will be able to serve you better. But for everything else, local movers got your back as well. In summary: Brand companies have access to a wider array of moving equipment. This one goes to them.
Resources
Another point that goes toward brand companies, having a large number of resources can definitely come in handy at times. Simply put, large, multinational, companies have almost unlimited resources that they can put towards your relocation. However, the trick is that you will most likely never need those resources. Local movers, while having fewer options at their disposal, can do an excellent job with what they have. At the end of the day, if all you need are packing services for a small home, you are not going to need 200 people for the job. Yes, brand companies have more resources but this is not really that vital to most moves. But the facts are the facts. +1 to brand companies.
Cost of moving services
Now, this one is kind of tricky. Usually, being a large company means that you can streamline the process and have fewer expenses. Which results in better prices for your customers. And that might be true in many places but your mileage may vary. On the other hand, local movers specialize in their area of expertise and can offer better prices due to that fact. It will all depend on which services you require. Some moving companies offer lower prices on select services and higher on others.
Your best bet is to utilize an instant moving quote calculator, or two, and find out about your own circumstances. For this one, it really does not matter if a moving company is large or small because it depends on the specific situation. We can safely call this one a draw, because both sides can offer better prices than each other, depending on the circumstances.
Speed and effectiveness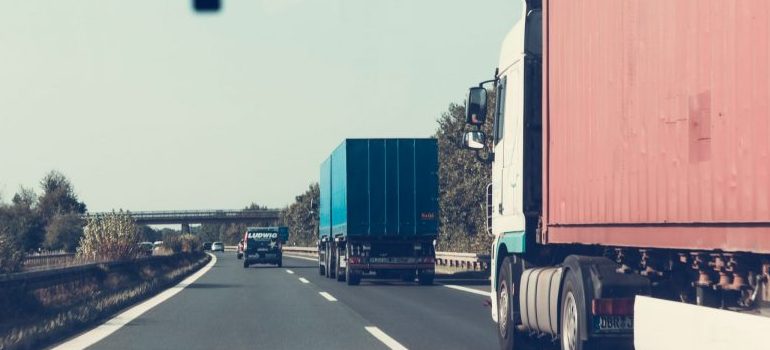 This one we simply have to hand to the local movers. It is not that they work faster than their counterparts, it is due to the simple fact that they know their area inside out. The crews from the larger companies work across the states, moving where needed, while local crews only service their area. With experience comes speed and with speed, we arrive at effectiveness.
Of course, we are speaking globally here. But if we compare the best local movers to the best brand movers, locals have the advantage. That is not to say that either of them are slow and ineffective. You are going to get a similar service from either company, after all. What we are talking about are small differences, which you will most likely not even notice. But, this is the article about comparing the companies, so locals get one point on their side.
Customization of moving services
When it comes to customizing your moving experience, it is all about options and available options. To elaborate, options mean that your move can be conducted in various ways. Available options are those that your mover is willing to provide. Needless to say, brand companies have a definite edge in the pure options department but they can be quite rigid at times. They have their procedures, their packages and they seldom deviate from them that much. Local movers, on the other hand, usually value every single relocation that comes their way and they are much more willing to explore available options. So, when it comes to actual customization, locals have the actual edge. Another one to the local movers.
As you can see, the score between local movers vs. brand movers is tied at the moment. That is why neither brand companies nor local movers are inherently better. Everything depends on the type of your move and what exactly does it require.