The night before the move – what to do
So, the day of your move is about to start. Now you are wondering if you have covered all of the essential tasks before it. Well, there are certainly some things to complete the night before the move. In this article, we will go over what you need to do the night just before your move as well as why these things are important. Furthermore, we are going to mention the crucial role your movers play and why you need to hire professional movers such as High Quality Moving Company.
Things to do the night before the move
Check your essentials bag
The very first thing you should make sure is ready and good to go for the moving day is your essentials bag. The essentials bag should contain all of the items that are essential for your arrival in your new home. Go over your entire bag or box filled with the essentials and make sure that everything is there.
Go over your checklist for the moving day
The process of moving can be complicated. There are many things that you need to complete before, during, and after the move. So, it is handy to have a checklist with you throughout the process of relocation. This is especially the case if you are relocating an office for example. Take a look at your checklist before the move and see if you have completed all of the tasks listed there. When moving an office, for example, it will be a lot easier to navigate and help your office movers Detroit with a checklist.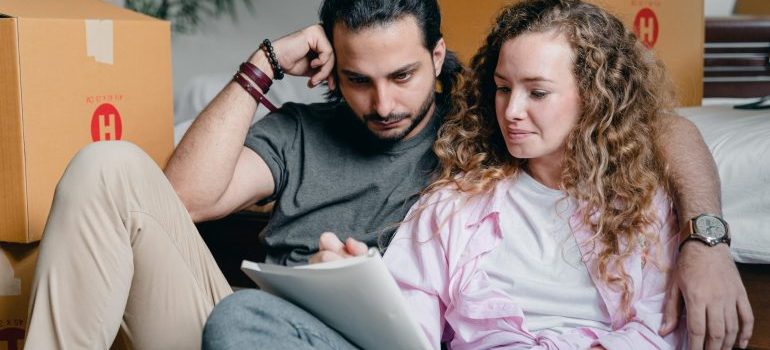 Secure your floors for the movers
Once your movers arrive, the process of moving your packed boxes can begin. Your movers will have to load all of your items onto a moving truck. However, you can make their job a lot easier by not only navigating them through your home but also by clearing up anything that can slow down this process. So, go over your house and make sure the carpets and other boxes are moved, packed, and will not get in the way during the move. If you are moving on a tight schedule be sure to know how to coordinate a last-minute move.
Complete any packing you have ignored
By this point, you should be ready for the moving day. However, there are always some things left to be packed. These are usually the essential items that you use every day. Go into your bathroom and kitchen and check if every item has been cleared and packed.
Check if all of the boxes are labeled and folded properly
The most important thing to do after finishing packing your boxes is to label them. This gives your movers a good idea of which boxes need to be handled with extra care. Furthermore, you can easily track the packed boxes if they are properly labeled. Also, make sure you have constructed the boxes properly.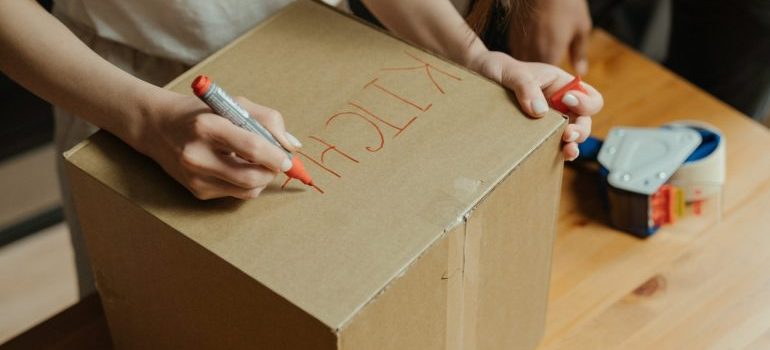 Check-in with your movers
If you have checked the other things you have to do the night before the move, be sure to contact your movers as well. Verify a timetable and make sure that the exact time is agreed upon by both you and your movers. For an easy and successful relocation, always remember to hire reliable movers that offer Moving and Storage Livonia MI.