Tips for calculating your moving expenses
It's a well-known fact that moving isn't a cheap endeavor. There are so many things you have to calculate into your moving budget. However, there are ways to make that process easier and more exact. In this article, you'll find out all you need to know about creating a moving budget and calculating your moving expenses. So, let's get down to business.
Calculating your moving expenses the right way
As we already mentioned, there are so many things that affect the price of your relocation. Hiring the best movers Detroit is one of the most important things to deal with. If not the most important of them all. As a do-it-yourself move is too stressful and demanding, we think it simply isn't worth it. That's why we'll always recommend hiring a professional moving company, no matter the cost. Because good quality and reliability are worthy.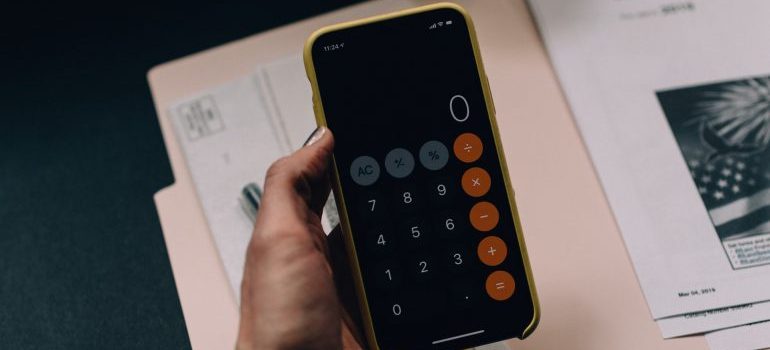 When calculating your moving expenses include some additional services
Other than regular moving, you will probably need some of the additional services you can require from your movers. Some of the Detroit moving services include packing and unpacking services. Also, you can opt for a full-services move as the best option to eliminate stress. However, this option is the worst thing to do if you are on a tight moving budget. But fear not, as we will delve deeper and explain that calculating your moving expenses isn't so complicated.
Make an inventory before you calculate moving expenses
Logically, the first thing you should do if you want to know how much your move may cost is this. When you make an inventory, you'll know how many items you'll need to move. That's especially important because moving companies often give estimates based on the weight of your belongings. Therefore, if you have a heavy load, the price will be higher. So, it's important to make an inventory. That way, you'll be able to tell your movers in Oakland County MI everything you plan on moving. Also, you can find some moving calculators online and see the approximate price, before you call any moving company. Also, creating an inventory will be of great help if some of your items get broken or damaged during relocation. It will be the necessary proof to take some legal actions if the moving insurance doesn't cover all the damage.
More deciding factors for calculating your moving expenses
The distance of your relocation
Another crucial role in calculating your moving expenses is relocation distance. Logically, the farther the destination, the higher is the price. That's because there will be a need for more money for travel expenses. That includes money for fuel, road tolls, parking spaces, etc. Therefore, based on these parameters, there are two types of relocation.
Local relocation and its expenses
If you are moving within your city, that is considered a local relocation. If your relocation is with a 50-mile radius of your home, the expenses will be based on the time. Not on weight, but on time needed to complete the move.
If your relocation is beyond the 50-mile radius, that is a long-distance move. You can expect that this kind of relocation will cost more. Also, the price will be based on the weight of your belongings. Bear that in mind when calculating your moving expenses.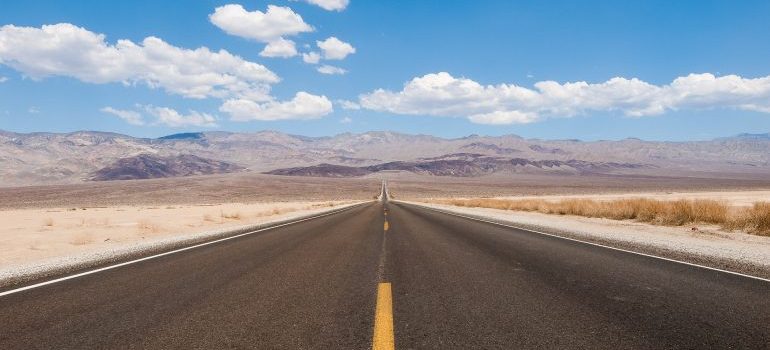 Weight of your items and load size
It is important to be aware of the approximate price of your relocation before you pick the movers. The best way to do it is to call several moving companies and ask for a moving estimate. Afterward, you should compare the moving expenses and pick the moving company which offers the best moving rates. Also, don't forget to ask about the additional services cost when calculating your moving costs. However, don't be impatient and choose immediately based on the lowest price. Before you decide, ask about the cost of moving fragile items, or other items that may require additional moving services. Also, as fragile items require more packing materials, add that to your moving expenses as well.
The time and date of your relocation affect the final moving cost
If you wish to calculate your moving expenses properly, take into account when do you want the relocation to happen. That means you should know about the moving season. The moving season starts in May and lasts until September. This is the part of the year when most people decide to move. There are reasons why moving during the moving season is appealing. One of them is the nice weather which allows you to move easier, but also means fewer difficulties on the road. But note that moving companies charge more during the moving season. That will be an important fact for you if you're moving on a low budget.
How to lower the moving cost?
If you want to make your move cheaper, we suggest moving during the off-season. This is the time when the weather isn't nice and people rarely move. But this is quite convenient for your budget, right? As during this time moving companies don't have a lot of work, they will probably lower the price. Also, they will probably be more flexible with their time. Meaning, you can schedule your relocation when you see fit. Furthermore, you may even get a discount for scheduling the move a month upfront. Finally, moving companies appreciate when someone wants to hire them during the off-season. That will might get you some benefits in return.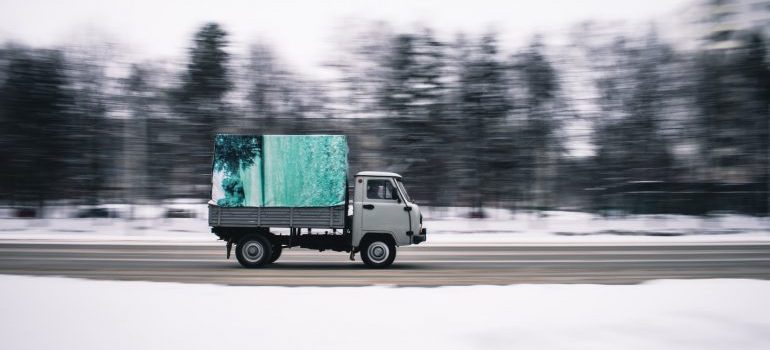 Calculating your moving expenses – the summary
To recap, after you follow our tips for calculating your moving expenses, you'll be able to follow your budget. All of our advice will help you to correctly calculate your moving costs and save wherever you can. We wish you all the luck with this part of your moving process.