6 common moving mistakes you should avoid
Moving can be a real hassle. From organizing your possessions to packing, every step of the way requires a good plan. However, even with proper planning, you run the risk of making some common moving mistakes. They can be minor, like forgetting to pack your favorite book in a hurry. But they can also be major, like packing your wallet in one of the 60 moving boxes. That is why High Quality Moving Company decided to create this guide. To help you avoid these common pitfalls so you can get your boxes out the door in no time at all.
Mistake #1: Procrastination
We all know how to put off our responsibilities. We are human, after all. And sometimes it just feels so good to take it easy. But, as you're well aware of, "I'll do it tomorrow" sounds a lot better when you don't have a deadline. Of course, taking it easy can sometimes work. However, you should keep on thing in mind: everything you put off today, will pile up for tomorrow. But once you realize that you don't have enough time anymore – it's already too late. The pressure will build and stress and anxiety will creep in. And both can easily be avoided just by starting on time.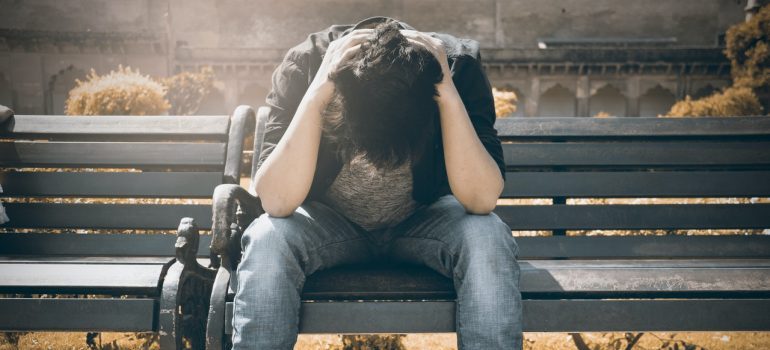 Mistake #2: Not hiring movers
Not enlisting the help of a reputable moving company is easily one of the biggest and most common moving mistakes you can make. Movers are trained to handle every detail of your relocation. Even those you're not aware of. And those are exactly the ones that will give you the most trouble, once they present themselves. That being said, you should still do some research. It's not just important to hire movers. You need to hire the right movers for you. Ones that will fit your needs and your budget.
Find a few moving companies that offer the services that you need.
Use the quote calculator on their website to get a free moving estimate, so you can plan your budget accordingly.
Get in touch with the companies that catch your eye, and schedule on-site estimates.
Compare services and prices, and decide which moving company you wish to hire.
Call and book your movers as soon as possible.
It is a process that will take a bit of time from your busy schedule. But once you've seen them in action, you'll realize that time spent isn't time wasted.
Mistake #3: Going in without a plan
Out of all common moving mistakes to avoid, this is the most critical one. Not having a plan is a certain way to forget something crucial. As such, proper planning will be essential in executing your local and especially long-distance move. It does take a little while to iron out any logistical, organizational, or financial issues associated with the move.
However, in the long run, it will only prove beneficial. The best way to avoid this mistake is to begin planning the moment you find out that you're moving. Start by making a checklist. You can easily do this with the help of apps such as Google Keep. Using the apps on your phone or tablet is ideal. It will allow you to review your list anytime, anywhere, and edit on the fly. And with the number of tasks the move entails, you'll have to do so often.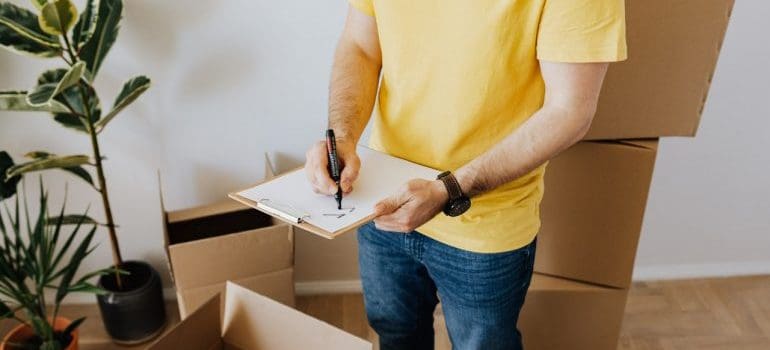 Mistake #4: Not taking inventory
Inventorizing is tedious and takes a long time. Even so, you shouldn't avoid it. Taking inventory will help you with virtually every aspect of the move:
You will have an extensive list of your belongings. Everything in one place. It will certainly make planing easier.
When you're done taking the inventory, you will know exactly what you have. And you will have a pretty good idea which of those things you'll need in your new home. Therefore, you will be able to declutter efficiently and spend less time doing it. Significantly less.
You will save money on packing supplies. Or rather, you won't waste money making multiple trips to the store, or throwing away too many excess packing materials.
Packing will be faster. With the inventory list, your possessions are practically sorted. All that's left is to box everything and you're good to go.
Unpacking will also be faster. You already have a list of things you brought with you. Now you can easily cross one by one off the list and be sure everything's there.
Mistake #5: Keeping everything you own
If you took your time to avoid Mistake #4, this one will pose no problem. Decluttering is an essential part of every relocation. When you look through your things, you might realize there are some you no longer need. Plenty, actually. Keeping said items is a waste of money, energy, and time. So dispose of everything you don't need. If you have enough time, organize a yard sale or list your items online on sites like eBay or Craigslist. It is a great way to expand your moving budget.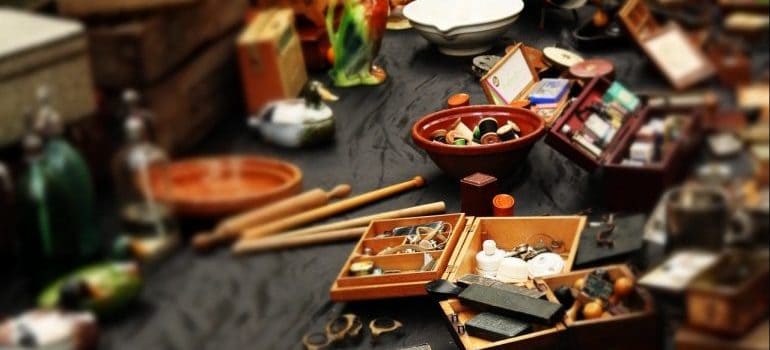 Mistake #6: Forgetting to pack the essential bag
The essential bag is a life-saver. It will help you immensely while you're on the road, and during the first few days in your new home. It should be the last bag you pack, and you should keep it on your person at all times. Here are some things it should contain:
Everyday toiletries
Change of clothing for a few days
Important documents
Gadgets you can't live without
Chargers for said gadgets
Medications
Jewelry and other valuables
Bonus mistake: Not throwing a farewell party
We admit: this may not be one of the most common moving mistakes. Still, it is the one you'll enjoy rectifying. It will give you the chance to say good-bye to your friends. To have a few more laughs. And a few tears. To make the final memory of your old place the best possible. So call your friends, get some pizzas and put on some music. Have a good time before you step out and close the doors of your old home one last time.