Having to move your household or business is never easy. But with the proper help from reliable professionals, the process can go smoothly and without nerve-wracking events. Contact High Quality Moving Company and you will have some of the best movers in Commerce Township MI at your disposal. Whether you are moving locally or internationally, we are here to provide you with all the moving services you may need in order to experience a stress-free relocation process. Apply for a free online moving estimate and prepare to enjoy your move!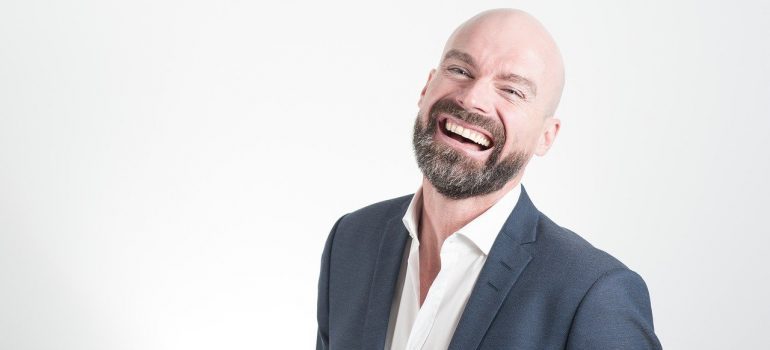 Enrich your move with our reliable High Quality Moving Company
No matter where you need to move, across town, or across the states, if you want to avoid complications – you need the right people for the job. Luckily for you, we are a company that provides clients with numerous Detroit moving services, perfectly designed to cover all possible moving-related needs when it comes to:
Because we know how important having the appropriate equipment is, for the transport of your belongings we use only advanced tech. Such as hydraulic lift jacks and forklifts. Our trucks are fully equipped so we can transfer even the most robust items without damages. Besides quality packing supplies Detroit, we use specialized carts for transferring electronic devices and other delicate objects. By placing your belongings into air-ride moving containers, we make sure they endure the long road ahead of us.
Experience smooth relocation with trusted movers in Commerce Township
Hight Quality Moving Company has been gathering valuable experience throughout the Metro Detroit area for a decade. When it comes to local, long-distance, and even international relocations, we have become a synonym for success. Today we are one of the best movers Commerce Township MI residents always gladly recommend to friends and family. Our goal to always make clients satisfied resulted in a wide pool of loyal clients who not only give us fantastic reviews but never miss a chance to call us for another moving project.
All our Commerce Township movers have gone through extensive training in order to be able to perform all types of relocations. In combination with top-notch organizational skills and innovative moving solutions, we strive to provide clients with both quality moving services and dependable customer care. We rely on open communication channels and transparent business practices which highly contribute to our reputation and customer satisfaction.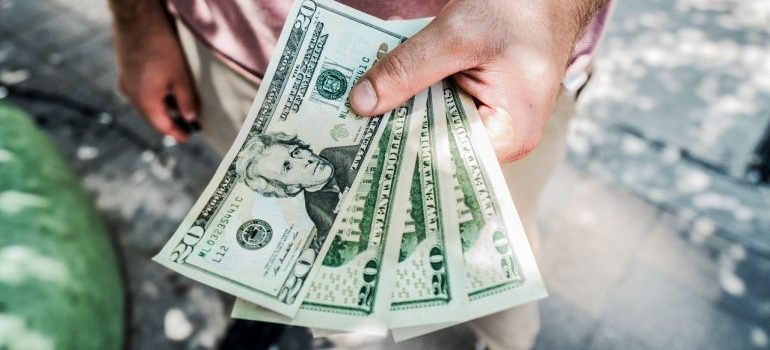 No matter the distance, we will successfully lead the way
The common obstacle for all types of relocations is the distance. The further your final destination is, the higher are the risks of things going wrong. That is why we have our teams on stand by, ready to tackle everything from moving you down the street in Commerce Township to moving you to another continent. In case you are facing a short-notice move, we have prepared same day movers Detroit to swiftly relocate you wherever you need to go.
If you are about the embark on an international moving adventure, we got you covered. Some of the most trusted movers Commerce Township MI is offering will prepare everything on your behalf. We will make it our priority to do proper research instead of you and inform you about all the things you must know before entering a new country. This is especially important when it comes do documents, permissions, and other papers that follow specific items.
Opt for full-service adventure or partial moving services
Both residential and commercial moves have their respective challenges. Because we know how valuable your personal belongings are to you and your family, we treat them with attention and respect as our own. You can trust our Commerce Township moving company to handle all your possessions with care, but not to let that affect the efficiency. We are very fast, yet careful. Thanks to our decade of experience in moving different items.
In case you are not opting for full moving services, we have prepared our skillful:
to help you avoid hauling. Save yourself from injuries and your precious property from possible damages due to improper handling of robust pieces, by letting our professionals do the heavy lifting.
Move a business as easily as your home with the help of our Commerce Township moving experts
Commercial relocations are a whole new level of organization. There are so many parts of a business move, that it is almost impossible to do it by yourself. However, with the help and guidance of our Commerce Township moving experts, there is a way to skip complications even for the huge businesses.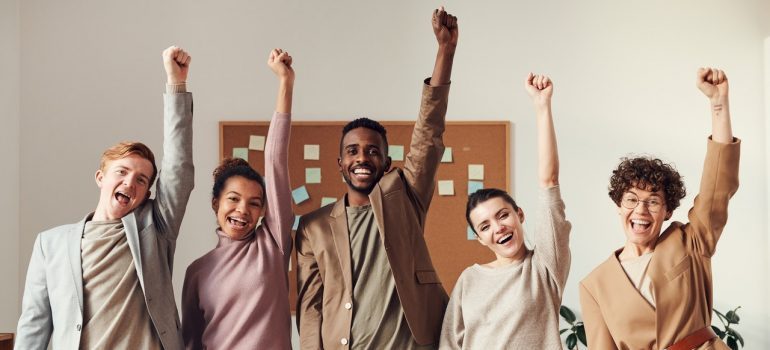 Once your moving coordinator gets in touch with our representatives, we will become a team. A team with a mutual goal – to move your business successfully, with minimal downtime and without damages to your company's possessions. We have:
The resources – both in manpower and modern equipment.
The knowledge – we have been studying different approaches to moving stuff for years.
The experience – a whole decade of outstanding relocations under our belt.
And the necessary licenses, certifications, and moving insurance – that, combined, make your relocation as safe as possible.
All you need to do is give us the green light and enjoy the ride. Once your commercial move is done and you continue with business as usual, you will be thankful that you have decided not to do things on your own. And your employees will appreciate it as well.
Apply for a free estimate at competitive rates
If you have decided to move, all that is left to do is get the assistance you deserve in order to experience a streamlined, worry-free move. Contact High Quality Moving Company and let our movers in Commerce Township, MI provide you with all the help you need. Get a completely free online moving estimate and move your household & business locally or internationally without complications.