Moving your home or office in Birmingham has the potential to be a quick and stress-free endeavor. All you have to do is contact High Quality Moving Company Michigan and you will be provided with a team of local movers who will turn all of your moving dreams into reality. We find it our duty to enrich your every move with trust and quality, exceeding your expectations every step of the way. With that thought in mind, we have hired some of the best movers Birmingham MI had to offer. Don't hesitate to request a commitment-free moving estimate and get a chance to have high-quality services at a price that won't break the bank.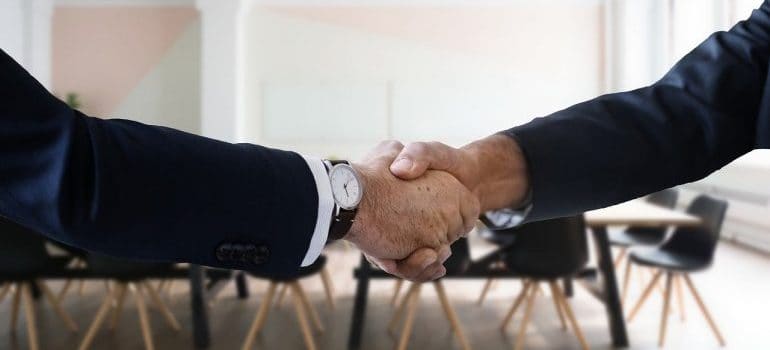 Your chance to enjoy a fully-assisted relocation to/from Birmingham MI
As a local moving company that serves the entire Detroit metro area, it has always been our mission to provide each one of our customers with a chance to have a seamless transition. Guided by our strong desire to cater to all of your moving needs, we have created a range of Detroit moving services that you will find most useful. Our company offers:
Considering the fact that we are a company that has a decade of valuable experience in the moving industry, it will be our pleasure to handle all of your moving-related tasks with efficiency and precision. Your only job can be to choose the range of moving services you want and need. We don't mind taking care of the rest.
Take all the moving stress out of the equation with our movers Birmingham MI
Once you get our professional team on board, you won't have to spend your days slouching over unpacked moving boxes. Moreover, you won't have to risk moving injuries by carrying heavy furniture up and down the stairs. Our furniture movers Detroit loves will be more than happy to help you carry the heavy burden. The most important thing that might be of interest to you is knowing that our team will carry out all of your relocation-related tasks while ensuring the complete safety of your items, as well as your property.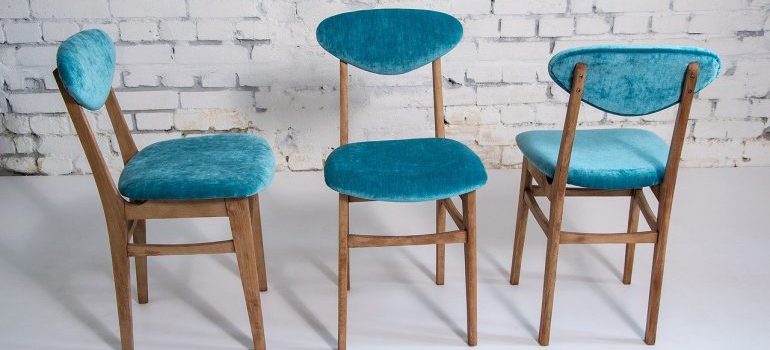 When relocating massive items such as a piano, our Birmingham movers will always pay attention to well-established protocols. We will take all the necessary measures that will prevent any dents or scratches on your items, floors, or walls. It is for that reason that we come fully-equipped with all the necessary moving and packing supplies on the day of your move to, from, or in Birmingham, MI. All that we ask from you is to provide us with an accurate list of delicate pieces that need to be relocated. Rest assured that we will come properly prepared.
We can provide you with tailored storage plans in Michigan
In case you are planning to store some of your items in a safe place in Michigan, you can feel free to turn to us for assistance. We here at High Quality Moving Company offer temporary and long-term storage solutions in Michigan that will keep your items safe and sound during every season of the year.
All of our storage units are clean, well-maintained, and suitable for both residential and commercial items. If you have any doubts about the size of the unit you think you need, we will be more than happy to offer assistance. We can present you with different storage plans that we offer. Needless to say that we can also help you estimate the size of the unit that your items would benefit from. It is our greatest desire to provide complete guidance, and we do it every step of the way.
Order all the packing supplies you need for your upcoming relocation
As you are probably already aware, relocation is a process that is accompanied by a multitude of different tasks. And one of the biggest and most important chores will be gathering the right type and amount of packing supplies in Michigan. If you don't feel like wasting your time shopping, all you have to do is say the word. Apart from offering premier packing and moving assistance, our movers in Birmingham, MI can also provide you with different types of packing supplies.
Once you assess your needs, feel free to contact us and place your order. We will get your order ready at the agreed time – no delays or extra charges. Business transparency is something we have cared about since day one, and it's something you will be able to notice after requesting a free moving quote. We will provide you with an accurate estimate that will be void of any hidden fees.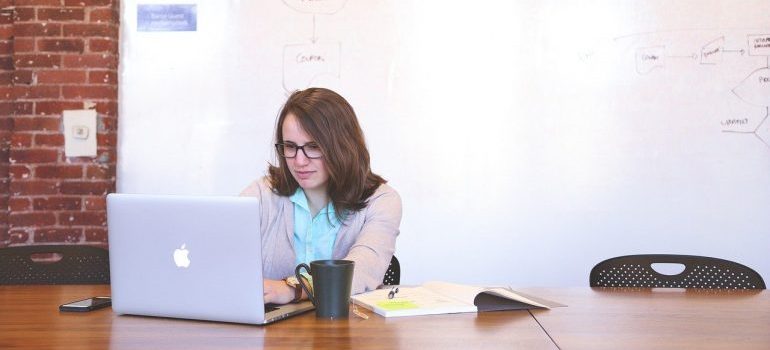 What makes moving with our company so special is the fact that we will also create a personalized moving plan for your relocation needs. Our company is fully aware of the fact that no two moving situations are the same. So we adjust our services to the needs of our customers – not the other way around.
A team of trusted movers always at your disposal
To get access to some of the best movers Birmingham MI has to offer is easy. All you have to do is pick up your phone and contact High Quality Moving Company. With ten years of licensed moving experience, we are fully qualified for taking care of your upcoming residential or commercial relocation. Once you give us a call, we will gladly provide you with an accurate estimate. Enjoy a time-saving and cost-effective move with our professional team by your side!