Moving is not an undertaking that can be taken lightly. In most cases, it is defined by constant race with time. This itself makes handling the multitude of chores and making essential decisions that much harder. Needles to say, at the end of the process, you will feel exhausted. If you are looking for a way to make it easier – you are in the right place. Enlisting the help of reputable movers Detroit area will make your relocation enjoyable. So don't risk spending days recovering. Instead, give our movers Plymouth MI residents are proud of a call. We have years of experience in the industry and knowledge honed through countless relocation. And we'll employ all of it to help you settle in with no wasted time and filled with excitement.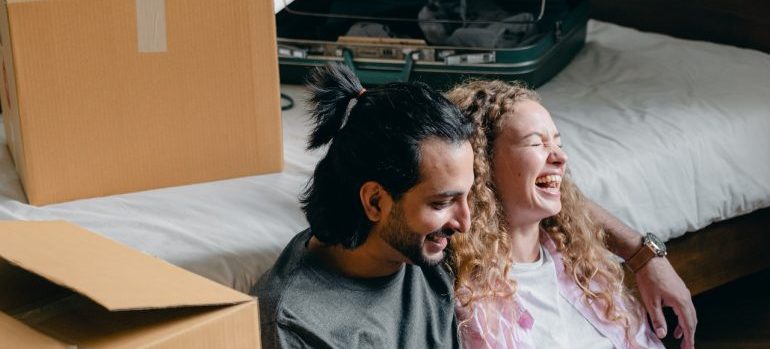 Moving services to fit your specific needs
No matter how big or small, each relocation presents a challenge. And each one is different and unique. Various problems have a tendency to present themselves in the most unfortunate of times. This leads to more unnecessary difficulties, making the process harder and more taxing than it should be. Our Plymouth MI movers are perfectly aware of this. That's why we are ready to tackle any challenge that your relocation carries.
Through a wide array of moving services Detroit, we offer you the means to quickly turn your move from stressful to strainless. To save your time and focus your energy on things and activities that bring you joy and satisfaction. And it all starts with you giving us a call and choosing the service that will fit your specific situation:
Local moving services
Long-distance moving services
Commercial moving
Settle in your new home quickly and without problems
If you already live in Plymouth, MI it is perfectly understandable that you'd like to remain here. After all, this picturesque little town has so much to offer. Beautiful downtown, friendly people, plenty of events. Everything here just screams "friendly".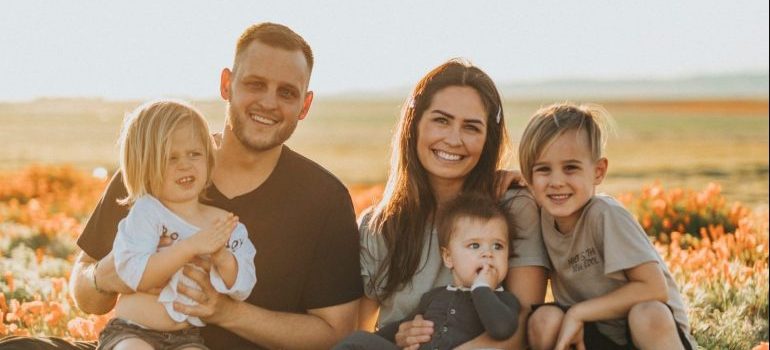 However, a change of scenery is necessary every once in a while. You might need a new perspective. Or more space to accommodate your everyday needs. Whatever the case, when the time comes to move, you would want everything to go smoothly. And although they seem easy, local relocations have an ugly habit of turning into a logistical nightmare. To make sure this doesn't happen, enlist the help of Michigan local movers. Our relocation experts will help you move your home or office swiftly and without complications.
Even the longest distance will seem shorter with movers from Plymouth MI
Moving within a certain city or town has its difficulties. However, they pale in comparison to the challenges a long-distance relocation can present. It is not only because of the long journey that lies ahead. Although, it is a big factor. But because this specific type of relocation demands you to put much more time into planning, and even more effort in execution. Even then, mistakes and mishaps are possible. This is where our long distance movers Detroit come into play.
When the situation demands everything to go according to plan, we are your best choice. We employ knowledgeable drivers, trained Plymouth MI moving crews, and expert relocation planners. The people that will make sure you meet your moving day with excitement and enthusiasm.
Our moving solutions can minimize your downtime
Dedication, efficiency, and attention to detail are essential for the success of any endeavor. And in the case of commercial relocations, the necessity for all three of these traits becomes non-negotiable. While temporary cessation of activity can lead to a financial loss, in case of relocation it is necessary. However, prolonged and unforeseen downtime can negatively impact the reputability of your company. And that damage cannot be mended that easily.
The support of some of the best office movers Detroit can prove invaluable for minimizing the negatives of corporate relocations. Or to avoid them completely. It is not at all uncommon. Simply because the expertise and experience allow Plymouth MI moving teams to find and incorporate solutions that will make your move extremely efficient.
We'll help you make a few more memories before the moving day comes
The final days before the move are best spent with friends and family. Creating a few more beautiful memories. Sharing the excitement about opportunities a new environment brings. Sadly, for most people, the last few days before the move are defined by the chaos of packing. One that barely leaves enough time for basic functioning. Don't let that happen to you.
Instead, choose our professional packing services Detroit. Let us worry about the safety of your belongings. Take that time to enjoy yourself with people closest to you. And when the moving day finally comes, you will be filled with positive energy.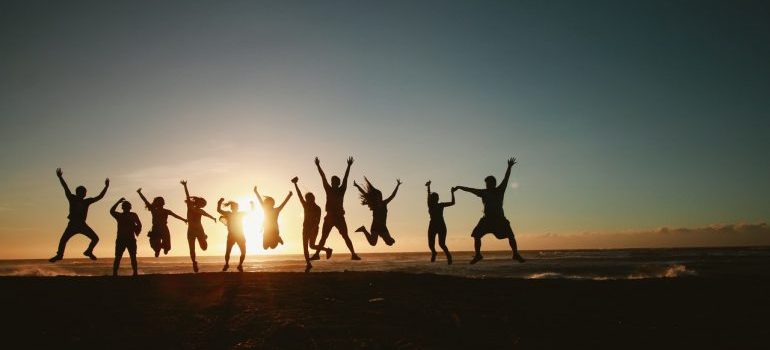 Don't let panic hinder your last-minute move
Moving presents a significant challenge. Even when you have plenty of time to prepare. And moving on a moment's notice is nothing short of a nightmare. Under normal circumstances, you would have weeks to handle everything. Months, even. But when you have to fit an entire process in a single day, it can quickly lead to panic. However, you can easily prevent crippling anxiety from settling in. It only takes a phone call to movers Plymouth MI residents are quick to recommend. With our same day moving Detroit, you will be laughing in the face of the challenge that is a last-minute move.
Plymouth MI movers are here to meet all your moving requirements
Turning a relocation into a strainless experience is possible. High Quality Moving Company offers the solution to all of your moving problems. It doesn't matter where you move, or what is the nature of your move. We are here to provide support and guidance throughout the entire process. When you enlist our help, we will place some of the best movers Plymouth MI offers at your disposal. With us by your side, even the biggest challenges and problems of relocation will seem like a minor inconvenience. So give us a call. Our polite and knowledgeable personnel stands at the ready to answer both your call and your moving needs.