Naturally, relocating your business or your home to a brand new household can be quite difficult. But if you manage to hire the best movers in Westland MI, you'll find that this process can be far simpler. After all, having reliable professionals by your side means that you won't have to deal with any unexpected aspects of the relocation yourself. And High Quality Moving Company is precisely the kind of movers that you're looking for! It doesn't matter if you're moving across the country or locally, we can give you all of the moving services that you'd ever need! With that in mind, feel free to ask for a moving estimate today!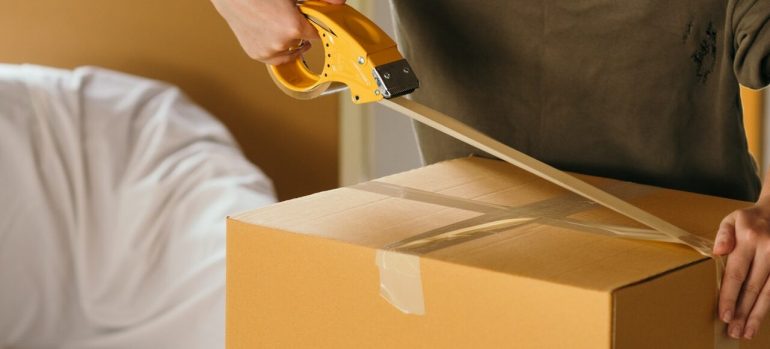 Your relocation will be far simpler with High Quality Moving Company
For people who are about to embark on any kind of relocation, it's important to know that the most professional movers in Westland MI have your back! If you take a look at the roster of moving services provided by High Quality Moving Company, you will find that we have the best movers Detroit offers. And those experienced veterans of the moving industry can help you with:
And sure, anyone can advertise a diverse offering of moving services. But when you take a look at our work, you'll realize that we have more than words. Not only do we house the most experienced movers you can find anywhere, but we also use only the most cutting-edge equipment. If you need forklifts, hydraulic lift jacks, or anything else needed for the successful relocation of your items, our people will quickly have it up and running! We definitely have the best-equipped furniture movers Detroit offers, so you'll have absolutely nothing to worry about!
Your relocation with us will be completely smooth
When you're relocating to a new home and hiring movers in Westland MI, you want to make sure that you've got access to the most professional relocation experts. And with High Quality Moving Company, you can be certain that you're dealing with precisely that! All of our movers have a decade or more of experience performing all kinds of relocations. Plenty of residents of Westland MI can attest to how well we've handled their relocations!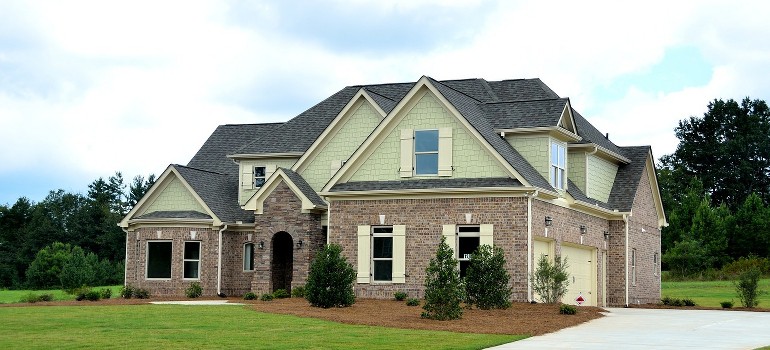 It's important for your movers to be versatile enough in their work. What this means is them being able to complete any kind of relocation. And when it comes to our relocation professionals, you'll find that our movers are capable of providing the most dedicated customer care and the highest-quality relocation services. Our business practices are based on total transparency and the utmost dependability people have come to expect from our movers. 
We are ready to handle any kind of distance
When it comes to moving, there are plenty of different obstacles that make hiring movers in Westland MI a good idea. And among these difficulties, we'd say that the distance is certainly the biggest one. Just think about it – if you need to cross a bigger distance to your final destination, you will definitely need more time to do it. And that means that there's actually more time for stuff to go wrong. That's why you want to have access to movers in Oakland County MI who easily handle any kind of distance.
Considering all of that, we want you to know that we can support you and your relocation regardless of the distance that you want to cover. That means that we can also provide assistance with international relocations! Indeed, our movers in Westland MI are definitely more than ready to tackle all sorts of moving tasks. Our priority is to ensure that you have to do absolutely no physical work or planning on your own; we're here to handle all of it!
Opt for the precise moving services that you need
Naturally, there are many kinds of relocations that you may be preparing for; all of which have their own distinct sets of challenges. For instance, getting ready to relocate your household to a new place is hard; though, it's quite a different beast compared to moving your company's office. But both of those relocations have one important thing in common – we can help you easily perform both!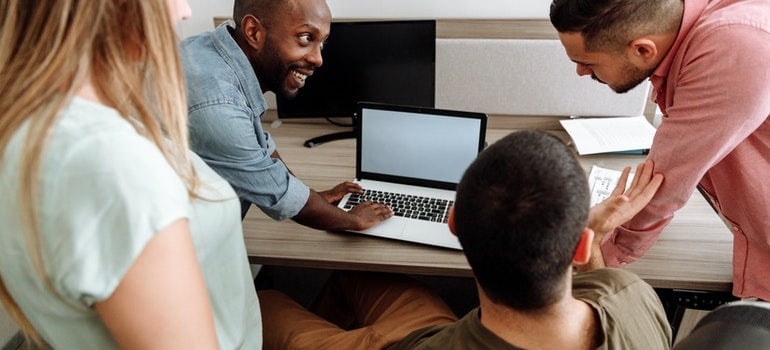 When it comes to residential moves, you will find that our business practices perfectly reflect the intimate nature of such a relocation. At the end of the day, we know it's definitely not easy to let someone else safeguard or transport your personal possessions. That's why we take extra precautions to treat them with extreme care. Indeed, when we handle your items, you can be completely sure that we'll do it as if we were handling our own!
Our movers in Westland MI relocate businesses just as easily
Of course, commercial moves are quite difficult as well, this is an entirely different level of logistics that you'd have to consider if you were moving on your own. Any successful company has a lot of moving parts, both in an organizational and the practical sense. Considering that, performing a move perfectly is something that only the most experienced movers can do. Luckily – that's exactly what High Quality Moving Company can offer you!
Contact us if you need help with your relocation!
As you can see, High Quality Moving Company is definitely more than prepared to handle your relocation in its entirety. So why waste time trying to do it yourself? Contact us today, and you can spend the rest of your move simply relaxing!