If you want your relocation to or from Milford MI to be an efficient, enjoyable, and affordable experience, High Quality Moving Company is here for you. Our movers Michigan are here to help you relocate your household or office, no matter if you move locally or long distance. With more than 10 years of experience, we stand out from other moving companies Milford MI with our knowledge and competence. All you have to do is contact us! Our movers Milford MI promise to give you a completely free moving estimate with no obligation.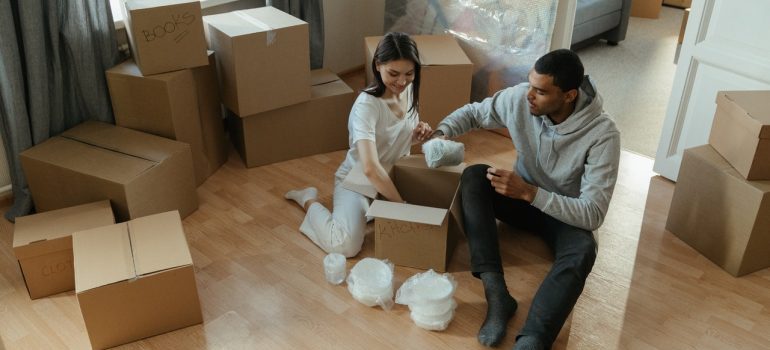 Our movers Milford MI handle your items with modern relocation equipment
Any of our team members from movers Milford MI is proud to say that we can offer you a professional and efficient moving service 24/7. We can move your household or your office, both locally and long-distance. Plus, we think about even the smallest details. For example, we offer appropriate protection for antiques, paintings, pianos, or furniture that is more valuable. We also offer boxes that are specially made for fragile items. Also, we have various protective foils, sponges, foam granules, making appropriate packing supplies tailored to your items.
We stand out from other moving companies Milford MI
Our staff is professionally trained for assembly, disassembly, furniture protection, packaging, loading, and unloading during your relocation. We also have a dedicated team of long distance movers Detroit that will make your cross-state move a breeze. As you know, relocation is one of the most stressful events in life, so you better have a reliable moving partner. All you need to do is contact us and get a free moving estimate from one of the finest moving companies in Milford MI.
Save your time with door-to-door relocation
When moving to or from Milford MI you may want to spend your time more productive than getting ready to move or packing… Or worse, wasting time helping during loading and unloading. That's why we offer you a door-to-door relocation. With your instructions, our team will pack, protect, dismantle and assemble all your items. Once we make a plan for your relocation, our professional team will prepare and protect all your furniture for transport. Then, we will load your belongings into the appropriate vehicle and take them to the desired destination. Here, our professional team will unpack, assemble your belongings and arrange them in places that you have determined in advance.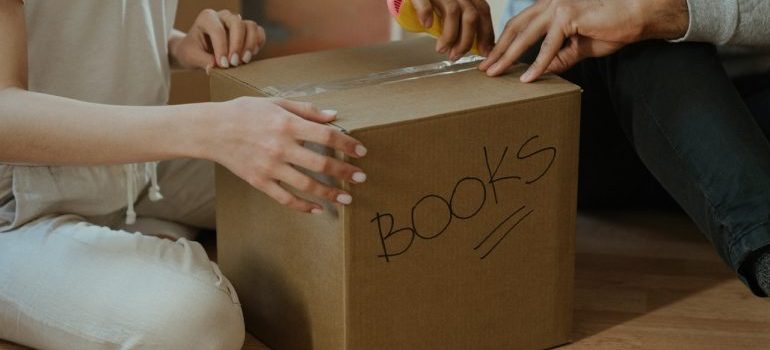 Office relocation has never been easier
Our office movers Detroit offer to relocate your business as quickly as possible. We know that time is money, so we do our best to finish everything at the appropriate time so that your company does not suffer any losses. A team of trained packers will pack all your office documentation, supplies and protect your inventory with appropriate protection. We have special protection for furniture, transportation and transfer of special loads (such as cash registers, machines, safes, ATMs). Of course, we dismantle and assemble all your office furniture with appropriate equipment.
We also have the most modern moving equipment: small and large cranes for pulling heavy loads, hydraulic elevators, forklifts, hand pallet trucks, external elevators, specially mounted cranes for rooms that we use when lowering or pulling out heavy safes, machines or other bulky cargo protection.
Hire a licensed and insured moving team for piano relocation
Our professional team is trained to transport and transfer pianos of any type to any the desired destination. With this, our piano movers have more than a decade of moving experience. Of course, don't forget that pianos are sensitive instruments that require periodic maintenance. We recommend that you leave the maintenance to an expert. Your piano tuner will perform the tuning and give you advice on where it is best to place the piano.
We offer our clients special protection that is adapted for piano. Also, our professional team will know how to disassemble and assemble the piano with special rubber and special tools so that the piano is not damaged. We have all the necessary tools, as well as cranes with which we can transfer your piano to all less accessible places. The vehicles themselves are adapted and provided for safe piano transport.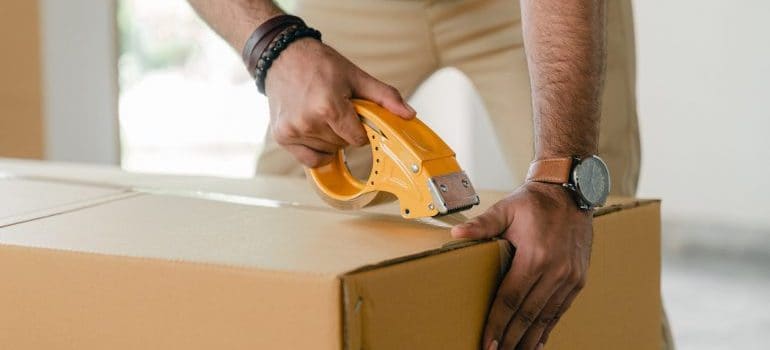 Our reliable and professional Milford movers are at your disposal
Anyone who moves wants the same thing: to hire one of the best moving companies Milford MI. But sometimes it can seem that your moving budget doesn't really fit into expensive relocation services. That's why we offer a free moving estimate – regardless if you're going to be our client or not. We wanted to make sure that our services are within anyone's reach, no matter the moving budget they have. And most of the time, we adapt to your moving needs, so you can relax and take only the services you really need.
A free moving estimate is just a phone call away
Now that you know where you can find reliable movers Milford MI, it's time to plan your relocation. And you can start by simply asking for a completely free moving estimate. Just a reminder, we are a reputable and well-known Metro Detroit moving company since 2010. That's why we welcome our customers with open arms, transparent communication, and 100% satisfaction. With the extensive training our moving crews go through and the top-rated moving equipment and packing supplies we use, we can guarantee the very best experience for you!