If you are planning on moving your office or your home any time soon; you should know that this endeavor might be more complicated than you think at first. Relocating anywhere has the potential to be a monumental task. Luckily, it doesn't have to be hard on you if you approach it in the right way. And that means one thing – hiring one of the finest moving companies Waterford MI offers to do most of the job for you. A firm like High Quality Moving Company Detroit can deal with all of the logistics and practicalities of your relocation without you breaking a sweat. We work with some of the most experienced relocation experts in Waterford and the surrounding area; so there's no reason not to give us a call when you need help with a move!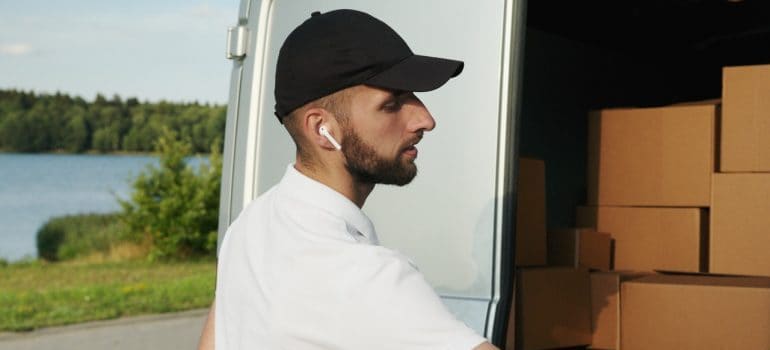 Your best pick among moving companies Waterford MI
Once you decide to relocate, you may start looking for some of the finest Detroit local movers has to help you with that task. After all, finding a local company that's prepared to serve the entire surrounding area with the same efficiency is not easy. However, High Quality Moving Company is just that – a team of dedicated movers Waterford MI ready to provide all of our customers with an exemplary service.
Dedication is an essential part of each move for our team
Quite simply, our desire is to handle any and all of your relocation needs. With that in mind, we have created a portfolio of moving services that are designed to ensure two things; first, that you don't have to look elsewhere for anything related to your move. And second, that you have a completely stress-free relocation with us.
All employees in our company have more than enough experience in this field to make sure that everything goes according to plan. Each task you have for us will be completed with extreme precision, caution, and efficiency. The only thing you need to decide is what services you need; everything else is up to us.
Get the stress-free relocation you deserve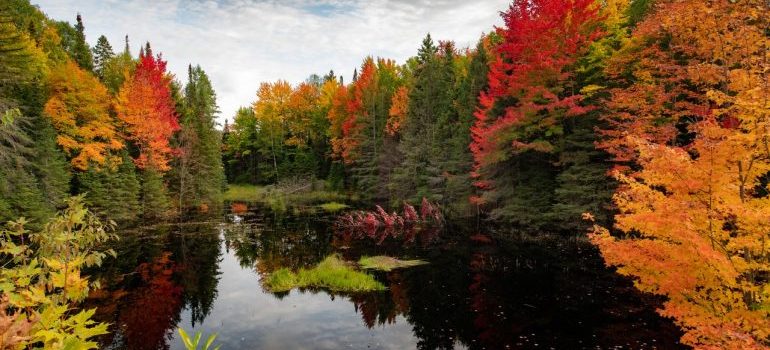 As we've mentioned above, we want anyone we serve to have a move completely devoid of stress and worrying. And trust us, we know exactly how anxiety-inducing a relocation can be. From all of the logistics that you have to think about, to the practical menial tasks such as packing; all of that can prove to be too cumbersome for most people.
Luckily for you – we have some of the finest movers Waterford MI offers to take care of everything for you. Indeed, we can definitely handle anything that your relocation can throw at us. Do you need the finest pool table movers Detroit can muster? We're there for you. Or do you require excellent storage services? We can provide that as well.
Ensure the safety and protection of your belongings with our Detroit storage solutions
Of course, most of us find ourselves in need of storage from time to time. This can happen during a relocation, but it's something you may be confronted with in other situations as well. And if you're in need of some premium-quality Metro Detroit storage services, there is definitely no reason to look elsewhere than High Quality Moving Company. We've got both long-term and temporary storage options; all with the guarantee of your items being completely safe and secure with us for as long as you need them here.
Also, you should know that we have some of the most well-maintained and cleanest storage units in the area; which you can use for the safekeeping of both commercial and residential items. And if you're worried about the units' size, we'll be happy to take you through all of the different offers that we have. In fact, there are different storage plans that cater to a variety of needs. Luckily, our helpful staff will be there to guide you through the process of picking and renting the very best unit for you. 
Save time and energy – let our team handle the packing process for you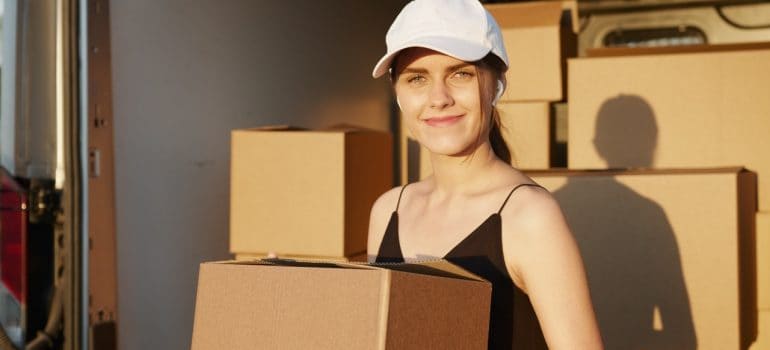 As you probably know, there are more than a few different tasks to take care of. Among these, preparing for the packing of your household before the relocation can definitely be one of the harder ones. Of course, if you hire some of our finest movers in Oakland County MI, that won't be such a big deal.
In fact, our moving teams can easily assist you with any part of the packing process. Sure, many moving companies Waterford MI offer packing services; but did you know that High Quality Moving Company can also help you find all of the necessary packing supplies as well?
When you're sure of what you need, you just have to give us a call and we'll have your order prepared in a timely manner. You'll find that there are no hidden charges, delays, or wrong orders with us; everything is smooth like a well-oiled machine. We care about customer satisfaction and business transparency. And that's something you'll see from every aspect of our residential movers Detroit MI.
Start planning your ideal move today!
As you can see, we have everything needed to ensure that your move is both smooth and satisfactory. With High Quality Moving Company, there's absolutely nothing to think about or stress over. We have a decade of experience in the world of moving, counting us among the more qualified moving companies Waterford MI that you will come across. Think twice and immediately call us when you decide to relocate! Everything else is for us to deal with. You'll find that our movers are more than well-equipped and ready to assist you.