Furniture Movers
Ensure the safety of your furniture with the help of fully equipped, licensed, and insured furniture movers Detroit. Get a free quote today!
It doesn't matter whether you are faced with the prospect of relocating your home or your office – the sheer thought of having to relocate all of your furniture might be too much to bear. Moving your possessions from one part of the city to another is never an easy endeavor. However, we here at High Quality Moving Company always strive to make it as effortless as possible. Our company has hired some of the best furniture movers Detroit has had to offer, and we worked hard on ensuring that we are completely equipped for handling your needs. Give us a call and have a team of reliable furniture movers whose only goal is to provide you with a stress-free relocation.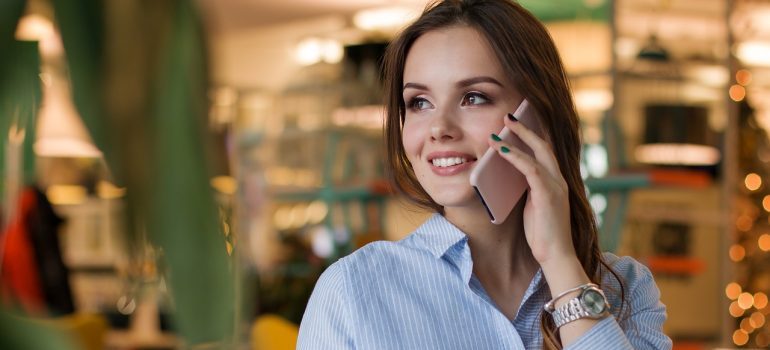 Give us the chance to exceed all your moving expectations
As a business that was established in 2010, High Quality Moving Company has become a trusted moving services provider in the Detroit area. When our customers come to us for support, they are always expecting to be met with a high level of quality service – as our name suggests. If there is something you should know about us it's that we are very careful about maintaining our reputation. Thus, rest assured that our furniture movers in Detroit will strive to complete the job as proficiently as possible, as that is the only way to reach the level of customer satisfaction we strive for.
In fact, know that our movers will always put in extra effort when it comes to your relocation tasks. We know what's expected of us, and we'll always try to provide you with more than that. In other words, our team will do everything in their power to exceed your expectations – a feat not many have achieved. In that intent, we will be aided by our plethora of reliable moving services in Detroit which include:
We don't make a distinction between local and long-distance moves, or between residential and commercial movers – our Detroit furniture movers will bring their A-game for every project. All so that you could move with ease – just like you want, just like you deserve.
With some of the best furniture movers Detroit has to offer, safety won't be an issue
The reason why everyone is so wary of relocation is that the process can oftentimes be risky. From the moment your movers come to pack up and pick up your furniture items until the moment they deliver them at the new address, there is a lot of room for error. That is why our furniture movers from Detroit will work on minimizing any chances of failures or damages. Nothing is more important than your moving safety, and we will operate with that thought in mind.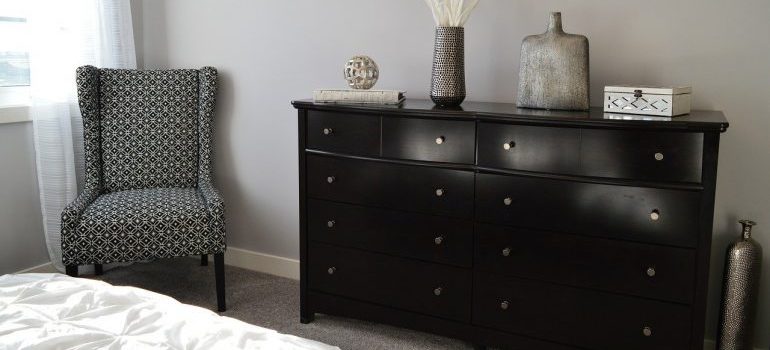 Know that the safety of your items will be our leading preoccupation from the initial stages of your relocation until the finishing one. Thus, we will take all appropriate actions to secure the safe arrival of all of your items.
Our furniture moving team will expertly disassemble your items
Take a look around the room you are currently in. You will see many different furniture types, coming in all shapes and sizes. While common household appliances and smaller items could be relocated in one piece, the same cannot be said for bulky and robust furniture. The good news is that our Detroit furniture movers are completely equipped for a safe disassembly of your items. Thus, we will make it easier for your furniture to fit through narrow spaces, as well as positively impact the available space in the moving truck. High Quality Moving Company does moving projects both big and small, so don't hesitate to request a free moving quote for your upcoming relocation.
We can both pack and relocate your furniture
Packing your furniture for relocation is never a simple task. After all, this is the step on which the safety of your items depends. So it goes without saying that it deserves a lot of your time and attention. However, if you don't have enough time or expertise that packing requires, we have a solution for you. Our packing services in Detroit were designed with the purpose of helping people get their items packed for relocation.
Moreover, our packers always use high-quality materials only, as we believe that you deserve only the best. As an alternative, you can always order the amount of packing supplies that you need and we will get your order ready in no time. We value your time and money, which is why all of our services are cost-effective, as well as on-time.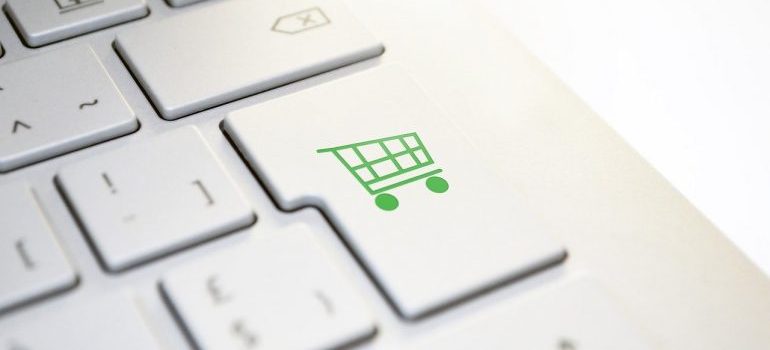 High Quality Moving Company can place your items in storage
Having to move and having to store your items sometimes go hand in hand. The good news is that you don't have to search in two different places. All you have to do is take a look at our storage services in Detroit. We offer storage units in many different sizes, all of which provide an unmatched level of safety. Our units can safely house both residential and commercial items. Give us a call if you want to inquire about our different storage plans and pricing options. We are always at your service.
Experienced furniture movers in Detroit are at your reach
Don't put yourself and your furniture in an ungrateful position. Instead of spending your days worrying about packing and moving your items, all you have to do is contact us. We here at High Quality Moving Company went above and beyond to find the best furniture movers Detroit had to offer. Today, our moving team can relocate your pieces safely, quickly, and at an affordable rate. Start-to-finish moving assistance is within your reach.