Hiring the right moving company is an essential step in organizing a successful move. Working with professionals who are well-versed and experienced will make your moving experience the best it can be. Luckily, High Quality Moving Company has got your back. As a team who's been in the moving industry for a decade, we know exactly how to handle each individual situation. Our movers Rochester Hills MI have the necessary know-how that enables them to provide you with one of the easiest and smoothest moves yet. Whether you want to move locally or interstate and whether you're relocating your household or office, you can count on us. We offer a long list of moving services so get in touch with us and we can start working together today!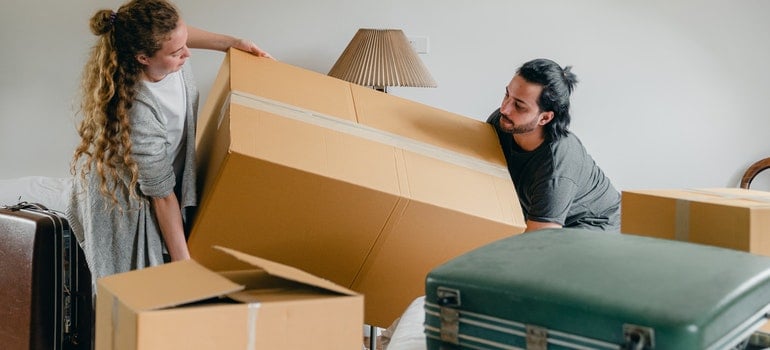 Hiring professionals will save you time
You're probably not looking forward to spending weeks of your life preparing for the relocation and being totally consumed by the move. Well, in case you want to speed up the process of relocating and settle into your home as soon as possible, you can rely on our movers in Oakland County MI. Their skillset allows them to handle each relocation with maximum efficiency. They use the best techniques and equipment to relocate your household quickly and safely. So, save your time and energy by working with our moving specialists. This way you're also reducing some of the moving stress and ensuring a smoother relocation. So, don't hesitate to call our Rochester Hills movers and ask for their assistance.
Ensure the safe transportation of your belongings with our movers Rochester Hills MI
There are many risks you should be aware of then moving, one of the biggest ones being your things getting damaged. Of course, that isn't something you want. So, it's good to find ways of minimizing the chances of your things getting ruined during transport. Well, a great solution is working with interstate moving companies Michigan that know what they're doing.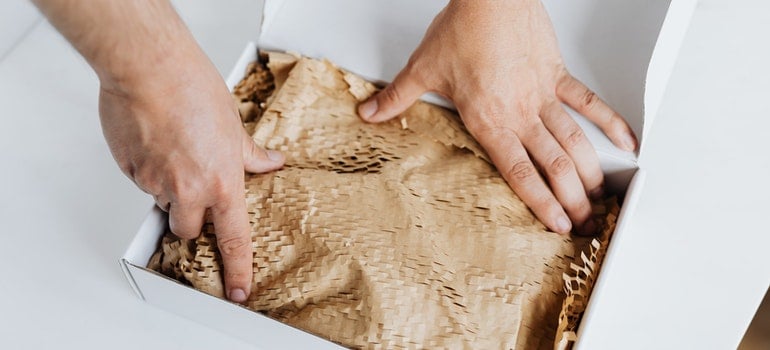 Obviously, wrapping and preparing your things for transportation is something you have to think about. But what if instead, you trusted experienced professionals to take care of that? Our moving crew in Rochester Hills knows how to prepare your things for moving and safely load the boxes into the truck. So, if you want better chances of all your things being intact after the relocation, you know who to call. We'll do everything in our power to protect your things from damages and avoid any issues and complications.
Moving last-minute is no issue when you have our same day movers
There's a lot to do in order to prepare for a relocation, but there isn't always enough time. Sometimes, you simply don't have the luxury of preparing for a move for weeks in advance. In case you're in a rush and you have no time to prepare everything on your own, you can count on our help.
Because we know how stressful it is having to organize a relocation when you don't have a lot of time, we decided to introduce a special offer to our customers. Namely, we offer same day moving services meant for those who are in a rush to get to their new address. Our Rochester Hills moving company wants to help you relocate successfully no matter the circumstances. So, even if you're in a rush, our movers will go the extra mile. We'll do everything we can to provide you with a smooth move because, to us, you come first!
Let our experts can pack your belongings with utmost care
If you're dreading the process of putting everything you own into boxes, you're not alone. Most people don't exactly look forward to spending days packing their belongings. That's why we decided to offer you high-quality packing services Detroit and save you the trouble of doing it alone.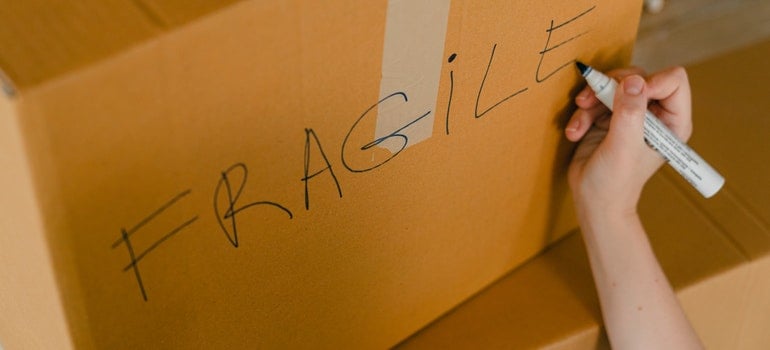 Hiring professional packers is a great way to save valuable time and avoid the chaos that comes with packing. Our movers Rochester Hills MI will use great packing supplies that keep your items protected. Your items will be safely packed in a flash and you won't even have to think about getting packing supplies. So, if you're looking for a move where you don't have to pack a single box, we can make that happen.
Additional services for your specific needs
Every customer has special needs and requirements when it comes to moving. And as our goal is to satisfy the needs of our clients, we wanted to be certain that we offer everything you could ask for. Therefore, our list of moving services doesn't stop at local and long-distance moving. Instead, we have some additional services that are dedicated to the special moving requirements of our clients. Our Rochester Hills MI moving company offers:
So, did you find what you're looking for on our list of services? We hope that these services are exactly what you need for an easy and successful relocation. Feel free to contact our movers Rochester Hills MI and ask them any questions you have about our services if you need more information.
Start planning your perfect move with a single phone call
Are you looking for a move without complications and unnecessary stressors? Well, our movers Rochester Hills MI are here to do everything imaginable to provide you with a trouble-free relocation. So, contact High Quality Moving Company and allow us to make your move a success. We're here to answer all of your questions and offer all the assistance you need for your upcoming relocation.