Local Movers
Enjoy a tailored, expedited move across Metro Detroit with the full support of our local movers and packers behind you.
While local relocation does have the potential to be a fairly quick and seamless process, it oftentimes turns into something out of nightmares. If you too are making the mistake of underestimating the intricacies of local relocation, then you need to pick up your phone and contact High Quality Moving Company. Relocating your apartment, house or office can be a smooth and relaxing experience so long as you have the right approach to it. As a company that was established back in 2010, we have sufficient experience and level of expertise to turn your local move into a stress-free endeavor. Contact us, get a free quote and leave it to our local movers in Michigan to tackle the biggest relocation obstacles.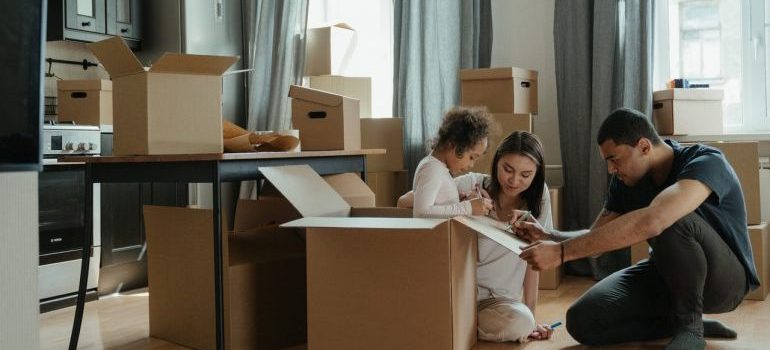 Enjoy a swift and easy move with High Quality Moving Company
Relocation has become a frequent occurrence nowadays – especially in cities as big and as popular as Detroit. As a relocation professional with a decade of experience in the moving and storage industry, it's safe to say that our company has many different goals.
Without a doubt, one of our main tasks is ensuring you have a seamless transition from point A to point B. It is for that reason that our Michigan local movers always provide extra effort during every relocation we handle. You can expect our local moving team in Michigan to be:
Respectful and attentive to your needs
Friendly yet professional 
Efficient and swift on the day of your move
Ready to be flexible and adjust to your situation
Feel at ease when putting your relocation in the hands of our trained and qualified movers. All of our moving professionals have extensive knowledge about relocation, and it is their way of handling things that make our moving services in Detroit so successful and reputable. We serve the entire Detroit Metro Area so all you need to do is inquire whether our local movers are available on the date of your move.
A stress-free relocation is within your reach with our local movers in Michigan
Moving stress seems to be a mandatory part of the process. It isn't until you hire High Quality Moving Company for the job that you'll realize that moving can actually be a stress-free process. Our movers will provide assistance with the most intricate moving tasks, leaving you with significantly fewer worries on your mind.
And if you have been anxious about the duration of your relocation, we are happy to inform you that you don't have to be. With our trained professionals, not even same-day moving is out of the question. It all depends on the arrangement that we make beforehand.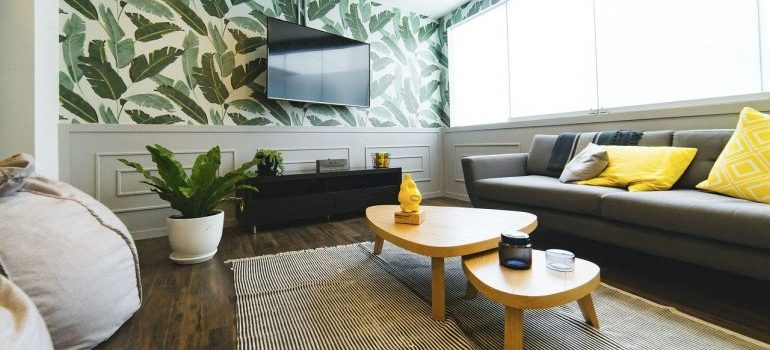 Move your home or office with the help of our Michigan local movers
Moving comes in all shapes and forms. The good news is that High Quality Moving Company covers most of them. Not only do we cover different relocation types, but we also provide assistance across various areas. Our local moving teams include:
Detroit movers
Movers in Macomb County MI
Movers in Wayne County MI
Movers in Oakland County MI
With us, moving your home or office in Michigan will be like a walk in the park. Our residential movers in MI will work on all those relocation tasks you require assistance with. From packing your fragile items for the move to loading up your belongings in the moving truck, it will be our pleasure to take full responsibility for the most complex relocation tasks.
Likewise, our commercial moving team in Michigan will strive to not only handle your relocation tasks but also provide your business with minimal downtime. As a business ourselves, we understand how important it is to get your company back on track as soon as possible. Rest assured that will be one of our main goals, as well.
We can provide full or partial packing of your belongings
There isn't a doubt in anyone's mind that packing is the most complex part of any relocation. It's also the most time-consuming one. If you don't feel like wasting your time or risking the safety of your belongings, then you don't have to. Our packing services in Michigan were designed to rid you of all the problems that have to deal with the packing of your belongings. High Quality Moving Company can provide full packing of your residential or office belongings, or we can pack only those portions you need help with.
Our packers use the latest packing techniques that were perfected over thousands of similar packing projects. Feel free to request a free estimate from our team and let our special cost-effective services save your time. Most importantly, let us preserve your energy.
We know the Detroit Metro Area by heart
It has been ten years since we started serving the Detroit Metro Area. During that time, we have had a chance to get familiar with almost every street and route. Saying that we know and love the City of Detroit would be an understatement.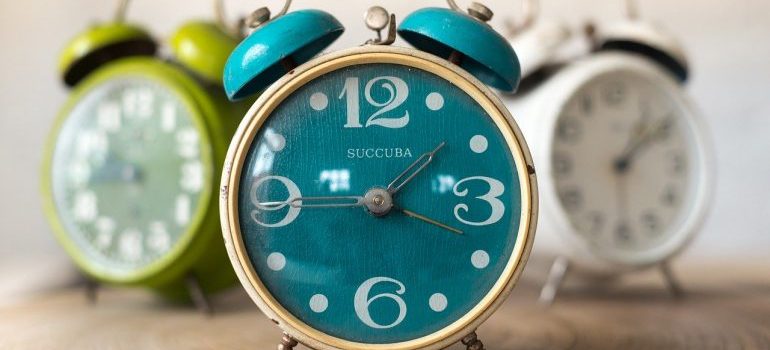 Today, our local Michigan movers have the ability to choose the best path for the relocation of your belongings. And when we say the best, we do mean the fastest. To achieve a quick and effective move, our local moving team in Michigan will be guided by a tailored moving plan. That is a plan we will create after we collect some details about your move. By looking at your needs only, we will provide you with an individual moving experience fit for royals.
Make your local Michigan move a successful and memorable endeavor
Don't wait for your local relocation to get complicated before you seek assistance. Instead, pick up your phone and give us a call. At High Quality Moving Company, we have the desire and motivation to put your needs ahead of our own. Let our local movers in Michigan demonstrate how quick and simple moving can be. We are at your full disposal from Monday to Sunday.