Same Day Moving
Discover the convenience of being able to plan and coordinate an entire move to/from Metro Detroit within 24 hours.
Not everyone has the opportunity to plan out their moving day weeks or even months in advance. Sometimes, circumstances lead to the need to find a short-burst solution. One that can help you coordinate and execute your entire move within 24 hours. That is when the existence of Michigan emergency movers comes in handy. High Quality Moving Company offers you a last-minute answer to your moving needs, giving you the opportunity to ensure a stress-free short notice move with the support of trained professionals. Get a free moving estimate from our company today or contact our same day movers Detroit for more information!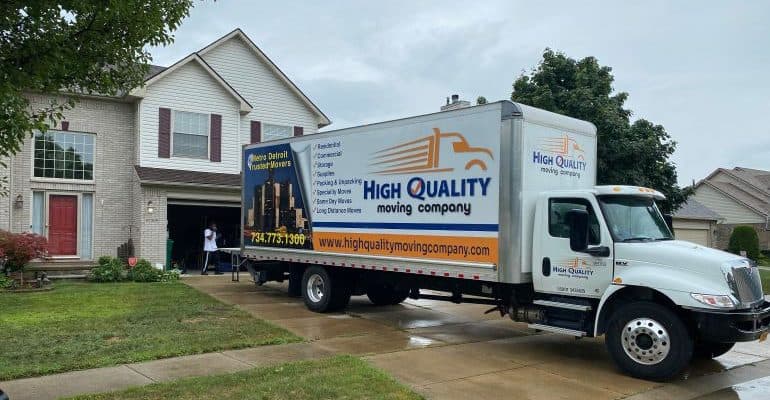 Even last-minute relocation can be friendly to your budget
Moving requires a lot of planning. And, although there are a lot of chores to be taken care of, it mostly starts with determining the budget. Under normal circumstances, you would have plenty of time to do this. Unfortunately, when you're moving at a moment's notice, too busy a schedule will hardly allow you to work out all the details. And that is perfectly fine.
You can easily request a free moving estimate from our emergency movers in Michigan. It will take only a few minutes of your time. In return, you will have the security of not rushing in blindly in what is one of the biggest undertakings of your life.
No time to make a perfect plan? No problem!
Relocation is an endeavor that requires a clear and elaborate plan. However, moving within a severely limited timeframe means that you won't be given an opportunity to devise one.
Luckily, with Michigan emergency movers by your side – you won't have to. We will do it for you to ensure there will be no stressing, headaches, or anxiety. We will make it our mission to help you get through your move with nothing but joy and enthusiasm. All you need to do is get in touch with same day movers Detroit and take your pick of various moving services that we offer. Past that point, everything will be our concern.
Prepare for the trip – same day movers in Detroit will worry about everything else
Preparing for the long journey takes time. However, last-minute relocations add another severely diminishing factor: an overwhelming sense of urgency. Granted, it is slightly less noticeable in the case of local relocations – but only slightly. Still, the pressure hanging over you during every minute of every hour is certain to cause stress and trigger anxiety.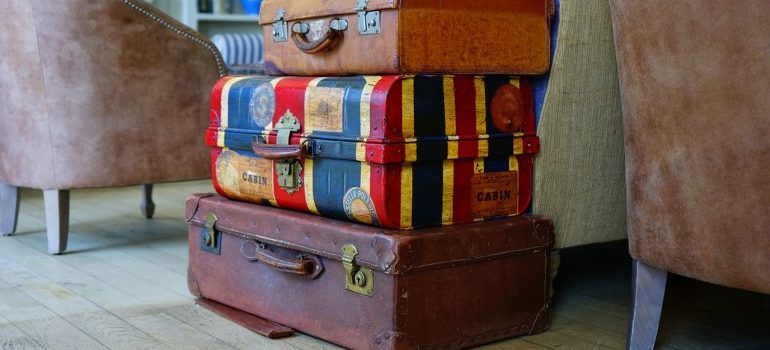 Hiring our local and long-distance movers will give you the means to annul that crippling feeling. While we're taking care of planning, organizing, and doing the heavy lifting, you'll be able to prepare for the lengthy trip ahead. And you'll be doing it casually – like you're going on a vacation.
Efficiency is the key when you're moving in a hurry
Our Detroit same day moving company crew knows the ins and outs of all the difficulties a relocation carries. We've been serving the Detroit Metro Area since 2010. During this time, we've handled countless commercial, apartment, and residential relocations. More often than not, our resourcefulness has been put to test.
However, we found that working through these hardships had only benefitted us and all our coming clients.
It gave us the opportunity to hone our skills by finding different, innovative ways to tackle the obstacles thrown at us.
We found strength and determination to see every move to the end, no matter how hard.
And it let us accumulate invaluable knowledge and experience, that allows us to make every move a breeze.
And when the time comes for you to move, all of those benefits will be at your disposal.
Office relocations are urgent no matter what
Every office houses a lot of sensitive objects. Different instruments, electronic equipment, important documents. All of them require the utmost care and attention before they can be on their way. Needless to say, rushing a commercial relocation is out of the question. But doing it swiftly and efficiently – that's a different story. With Michigan emergency movers, you're always getting the latter. And without compromises. Even when we're conducting something as urgent as last-minute office relocation, we're doing it attentively and with the safety of your belongings as our primary concern.
Tight timeframe makes packing mistakes inevitable, but not with our movers by your side
It is a well-known fact is that doing anything in a hurry will inevitably lead to making a mistake. And it is especially true when it comes to packing. One mistake is enough to compromise the security of your belongings. It doesn't have to be a big one. You might not even notice it – until it's too late. With same-day movers Detroit residents are quick to recommend, you won't be taking any chances. Our professional packers will make sure your belongings are safe and sound. And since time is of the essence, they will do so swiftly and without delay, thus ensuring your move is even quicker.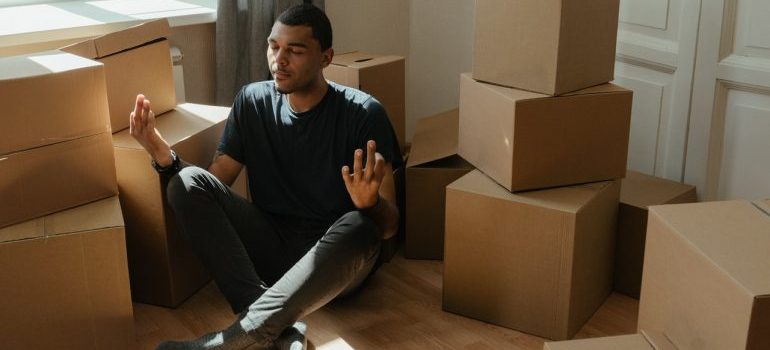 Too many things to move? Leave them in our storage facilities
Moving in a hurry almost certainly means that you won't have enough time to declutter properly. There is also a great possibility that you'll want to take only those belongings that will make essential functioning possible. Still, things that you're leaving behind need to be safe and secure, even if they're not immediately useful in your new home in the beautiful State of Michigan.
Until that time comes, your best choice is to leave them in our storage facilities. They will provide optimal protection for your belongings. Regularly cleaned and climate-controlled, they can serve as a safe house, both long and short-term. Seeing how they are ideal for both commercial and residential use, you will be able to rest easy, knowing you'll find your belongings in the same state you left them.
There's no need to panic
Yes, moving does require a lot of preparation and organization. Still, a tight schedule can make this extremely difficult without same day movers Detroit residents can rely on. When the time comes to move in a hurry, High Quality Moving Company has your back. Just give us a call, and even something as scary as a last-minute move won't have a thing on you. We'll help you get through it stress-free. Michigan emergency movers are always ready to assist. Get a free online estimate now!