Commercial Movers
Whether you are moving an office or a factory to/from Metro Detroit, rely on commercial movers who can coordinate it all with ease.
Moving an office or an entire business can be a very disruptive and chaotic process if not tackled properly. Sometimes you need a strong and confident partner who will offer a steady hand and guide you through the process. Other times you need someone to simply transfer all your office furniture and supplies to the new building. At High Quality Moving Company, we make it our top priority to provide local Metro Detroit business owners with the resources they need to ensure a smooth office moving process. Get your free estimate from commercial movers Detroit, MI companies highly recommend, and we will make your business move easy and stress-free.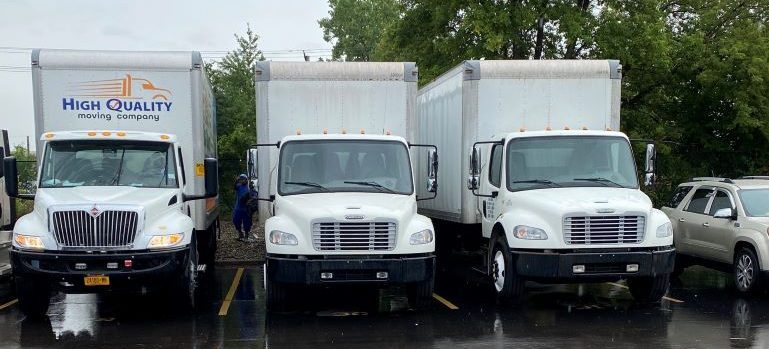 Moving an office is not the same as moving your home
If you have ever moved your home before, then you already know just how tough and strenuous this process can be. There is so much to plan and do, and that's without packing and transporting items! For an office, things can get much, much more complicated. With so many tasks to check off your list, coordinating the entire process, and timing everything – it can turn out more overwhelming than originally planned. Nobody understands this better than s a professional business with history such as ours.
High Quality Moving Company understands just how demanding any bigger change can be
First and foremost, offices are usually quite bigger than homes. There are more people using them, and thus there is just more stuff floating around. What's more, an office does not have the same furniture as a home.
In an office, you might run into multiple copies of the same items. Whether these are the desks and chairs, or something more complicated like cubicles, printers, and computers, there will be things to keep you busy when moving your office! Furthermore, along with these items, you might have some very sensitive yet valuable pieces of equipment. Things like IT equipment, hardware, and equipment are not only tough to transport – but essential for your business! This is why you will have to be extra careful about transporting them!
Finally, the logistics of moving an office can take quite a lot of time. You need to coordinate with your workers to schedule the move right. They should also pack up their own desk, so you do not move (and risk losing) their personal items. Then you need to deal with the paperwork, the costs, the transportation – the list goes on and on! For all of these reasons, you need to consider contacting us! Hire office movers Detroit companies are lucky to have at their disposal and forget about stressing out.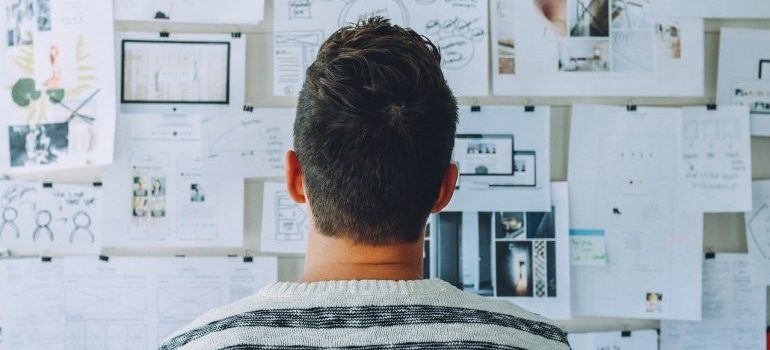 Moving with the best commercial movers Detroit, MI has to offer
There are many advantages that a professional moving company can offer you! First, we have the experience that you probably do not. With more than 10 years of working in the industry, we know exactly how to handle each move – and what sets one apart from the other. We have the highest level of professionalism, and we will work hard to ensure everything goes without an issue. But this is not all!
A business relocation with minimal disruption
One of the resources you will need the most during your move is time. As you go through the process, it might look like you have no time for anything! You will be rushing from one chore to the next, never quite sure how much time you can dedicate to each. There is a way to help here – by getting in touch with us! By allocating some of the chores to us, you will easily be able to focus on the other. This can relax your overworked schedule and give you some well-needed rest. With it, you will do any task much better and much faster – and that will lead to a successful move.
But once again – that's not all! We have a vast experience in the moving industry, and thus, we can provide you with many amazing services! These include (but are not limited to):
Why choose High Quality Moving Company as your commercial movers in Detroit?
If this isn't enough to choose us for your Detroit commercial move, there is much more that can convince you! First, what sets us apart from other moving companies is that we care for our clients. As you can see, whether you are moving a house or an office, moving locally or long-distance, we can be there for you! With our office movers Detroit based, we can solve any moving problem that you have!
This is the reason why we created them as they are – so that we can be there for you whatever it is that you need. We know just how stressful a moving experience can be, especially if you are moving for the first time. With no experience, you will not know what to expect, and you can be scared of many things. This is why our Detroit office movers work hard to make sure nothing like that comes to pass.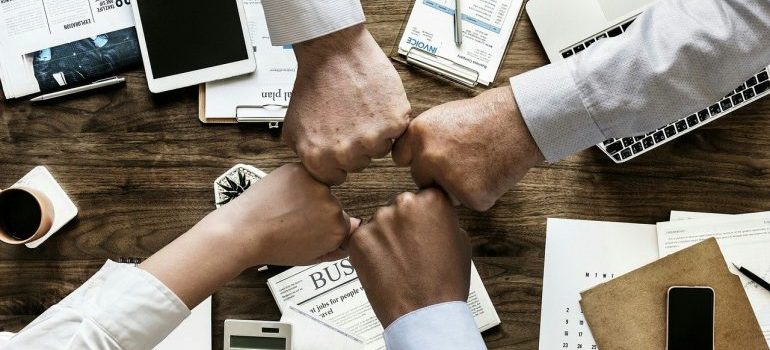 When you plan your move with our Detroit commercial movers, they will work to make sure we are all on the same page. Everyone will know exactly what is happening at all points during the move. This gives you a sense of stability that you need during these trying times! You will not be wandering alone in the dark, trying to find your way out of an impossible maze! We will be there right beside you, shining a light at every single step! We value teamwork more than anyone else – and we will make sure you feel a part of the team too!
Match your moving needs and budget with the professional skillset that our commercial movers in Detroit bring to the table
In conclusion, moving an office does not need to be a nightmare. All you need are some reliable commercial movers Detroit MI based to help you along the way! And this is exactly what you will get when you ask us for a free estimate! Stop worrying about moving your office in Detroit Metro and let us take care of it for you! Reach out to High Quality Moving Company today and start the relocation!