Best Detroit area suburbs for home buyers
You finally prepared a budget for your new home. Becoming a homeowner brings stability and peace of mind to you and your family. And what better place to relocate to than the Detroit area MI? But before you relocate and start settling in, you must organize your moving plan, cover the packing process, and enlist High Quality Moving Company MI to accompany you on this journey. Also, you must find a nice neighborhood and affordable housing as well. So, today we will help a bit by providing a shortlist of the best Detroit area suburbs for home buyers. Let's find you a home and help you relocate safely.
Troy is one of the best Detroit area suburbs for home buyers
We will begin our journey in Troy. It is a diverse town and a perfect place to raise your family. Firstly, the neighborhood is safe due to the great public service. Troy invested heavily into the fire department, law enforcement, and the healthcare system. Which makes this town one of the safest places to live in Michigan.  It has a great educational system with a huge variety of public and private schools to choose from. Moreover, the economy, infrastructure, and business opportunities are amazing as well. And there are enough green areas, parks, and playgrounds for you and your family. Lastly, you'll have enough nighttime activities, and a few restaurants, shopping malls, and coffee shops to have fun in. All in all, a family-friendly place that fits the description of a perfect town to live in.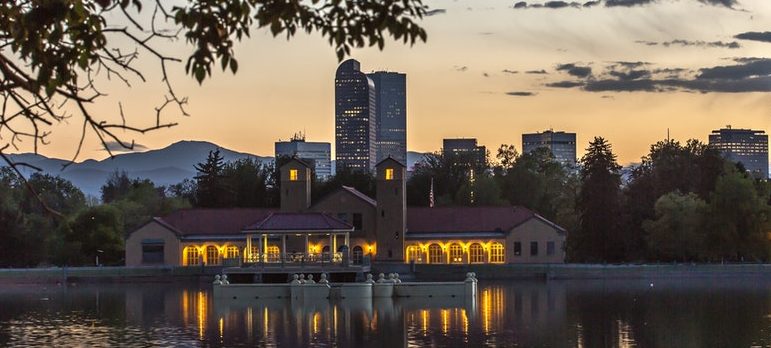 If you decide on moving to Troy, you should hire your movers Troy MI on time. Let the professional moving team help you reach your destination safely and affordably.
Northville
Northville is surely one of the best Detroit area suburbs for home buyers. It is a fairly small town with around 6k residents. And as a small densely populated suburb, it has a lot to offer. Housing is affordable and you can choose from a modern townhouse all the way to a Victorian-style home. This means anyone can find something useful here and eventually become a homeowner. And such an economic state and a promising and thriving community can bring only good to you and your family. Your kids will always attend the best schools in the state and stay safe. Public service, infrastructure, and commuting system are top-notch. And you will always find something to do in one of the parks, green areas, or playgrounds. So, do not waste a moment and contact one of the moving companies Northville MI and start moving as soon as possible.
Birmingham is yet another place among the best Detroit area suburbs for home buyers
Our next stop is in Birmingham. It is another place with unbelievably low prices and affordable housing options. But what is appealing in this story is the huge variety to choose from. You can find modern condos, 2-3 room apartments, stylish homes, and historic homes on the market. Schools are decent and the neighborhood is safe as it can be. Commuting is easy and everything you need is within 10-15 minutes of driving. Grab groceries you need at the Birmingham Farmers Market. And hit the downtown for all the shopping your heart desires. And remember, Birmingham was in the number one spot for years as the best place to raise a family in the whole state of Michigan. Think about this one for sure.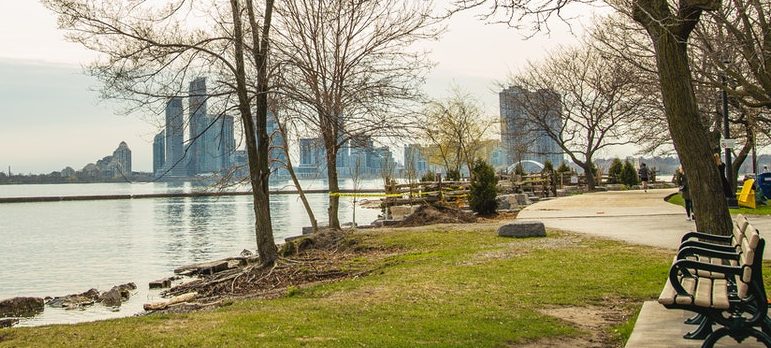 Franklin
Probably the smallest suburb on our list with less than 3k residents. But if you want to be surrounded by familiar faces and a small-town vibe Franklin has, then you should think about relocating here. Housing is affordable with many styles to choose from. Although, you'll have to be patient to find the right one for you because demand is higher than supply. But if you eventually find your new home in Franklin, know that you will have everything your family needs. All the schools, shopping places, boutiques, groceries, coffee shops, and nightlife, are within walking distance. This place is safe and fun. You should pay it a visit and kick off with a glass of famous local apple at the Franklin Cider Mill. Meet with the locals and let them finish this story for you. You'll manage from there.
Farmington
Farmington is slightly bigger than other cities on this list but still among the best Detroit area suburbs for home buyers. Although, with over 10k residents, it does not lack peace and quiet and a small-town vibe at all. And like other suburbs we mentioned, it has a great schooling system, economy, infrastructure, public service, health care system, and affordable housing. It is abundant with green areas and recreational and sports centers. Quality of life is in place here as well as all the shopping you can think of. Hence, give it a chance and drop by with the whole family. Let them see what tomorrow brings and if you guys like it, let your Farmington MI movers do the trick and relocate you as fast as possible.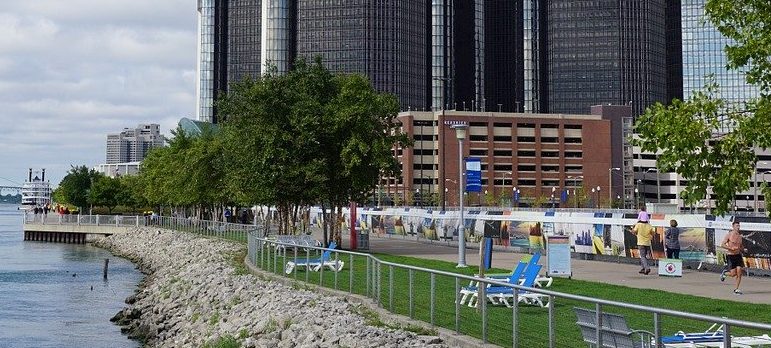 Royal Oak
In the heart of Oakland County, you'll find Royal Oak. A sizable city with around 60k people. It is our last stop for today and we can proudly say it is one of the best candidates on this list. Homeowners will find the housing market amazing with various styles and prices involved. Schools and job opportunities are great and neighborhoods safe. Commuting is easy and safe as well. And you will never run out of things to do here. Thanks to all the parks, shopping malls, theaters, and more. Visit this place with your children and hit the zoo or one of the best restaurants in town. And remember, your movers Royal Oak MI are ready to take you there. Safely and affordably.
We must finish this journey here. Now you know some of the best Detroit area suburbs for home buyers. Hopefully, we made it easier for you, and you will find your new neighborhood soon enough. We wish you the best of luck with your search and the safest relocation possible.