Best Detroit neighborhoods for young families
Detroit, Michigan is quite a huge beast. It is the largest and the most populous city in its state, as well as the largest place on the border with Canada. The municipality has over 670,000 people, while the metro area Detroit (also known as Metro Detroit) numbers over 4.3 million people – only smaller than the Chicago metro area in Midwest. This makes the place a center of culture, music, and art, and it is the reason why Detroit is so attractive to young professionals and parents both. However, it is also the reason why you might be confused by which neighborhood to move into. There are many great Detroit neighborhoods for young families, and picking yours can be tough. Luckily, you don't have to search for much longer – High Quality Moving Company did it for you. Discover what we found in this article.
Grosse Pointe is where all the old money is
When you are thinking about the most fantastic Detroit neighborhoods for young families, then Grosse Pointe might be one of the first idealistic picks. This neighborhood is quite sumptuous – for example, Henry Ford's son Edsel lived here with his wife, Eleanor, in their St. Clair lakefront, 60-room cottage all their lives. So, you can imagine the lifestyle people here live. And if you can afford to move here, then your neighbors will be some of the richest people you have ever met.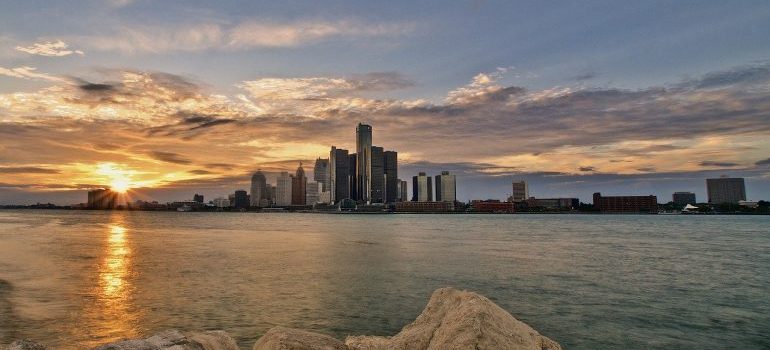 That is not to say other Pointe neighborhoods are not good enough. "The Pointes" – as they are known – are a group of East Detroit neighborhoods consisting of Grosse Pointe Woods, Grosse Pointe Farms, and Grosse Pointe Shores. They are actually older than the "flagship" neighborhood – but they are also relatively affordable too. And life here will certainly be comfortable for your family. The communities are filled with big colonials on streets with sidewalks in the shade.
People who settle here do not need to be old money – they are usually upper-middle-class professionals who work Downtown. The reasonable commute allows you to live an affordable suburban lifestyle while still living and working in a big city. So, if this seems like something you'd enjoy, make sure you contact our residential movers Detroit as soon as possible.
Bloomfield Hills is one of the best Detroit neighborhoods for young families
Bloomfield Hills is another one of those affluent neighborhoods of Detroit that many are envious of. The sights you can see here are breathtaking, with windy roads and mansions everywhere. Some even go as far as to call it the Automotive Alps due to this trait. However, Bloomfield Hills is the place you want to live in if you want amazing public and private schools for your children.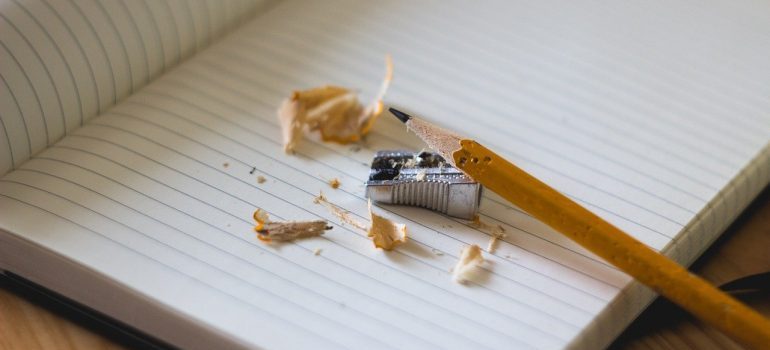 For a less pricey experience, call our movers in Oakland County MI and try the nearby West Bloomfield Township. The neighborhood still has big houses that are sometimes well-hidden within wooded lots, and it also shares the district with the prior neighborhood. However, what you will not find here are the mansions – nor the taxes. This is why so many young families choose to live right in the heart of Bloomfield Township. You can live lakeside for some fun water adventures, or in a suburban mix of colonials, ranchers as well as condo buildings. There is also a lot of commercial buildings for all your shopping needs. When living here, you will not need to visit Downtown Detroit as often.
Royal Oak is the place to be when commuting in Detroit
If commercial movers are bringing you to Detroit for work, then you might want to give Royal Oak a try. This is often called a "prime location for commuters" because of its amazing geographical position. It is adjacent to Woodward Avenue, which is "Detroit's Main Street." But that's not all, I-696 and I-75, two major interstates, are also nearby too. This means that getting on the road from your home – and reaching your destination – will be a piece of cake.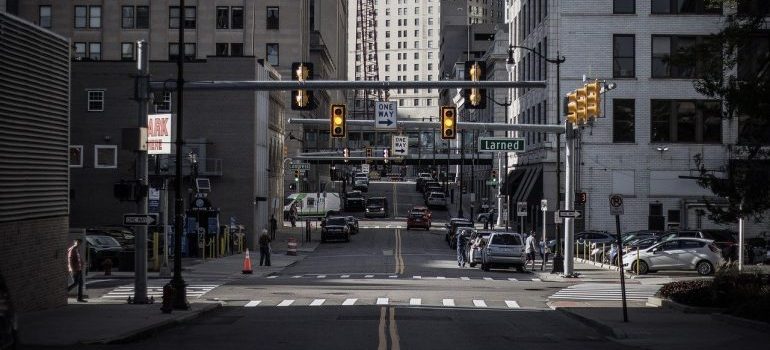 If you want Detroit neighborhoods for young families that mixed the big city vibes with suburban living, then Royal Oak is the perfect place for you. You can go downtown in a bit of an eye, while the neighborhood also offers amazing amenities too. It has its own downtown strip, along with some amazing parks to spend your afternoons basking in the sun.
But it is the community that really shapes up this Detroit neighborhood. There is a huge ix of ethnic and age groups with a variety of incomes too. This makes Royal Oak a perfect slice of Detroit. The proactive city government and Downtown Development Authority are also hardworking and doing their best to play the part in making the neighborhood amazing. This is why there are many special events in Royal Oak, such as the massive Arts, Beats & Eats festival.
Sterling Heights is on the top of the many lists of Detroit neighborhoods for young families
Sterling Heights often ranks quite high on many lists of amazing family neighborhoods in Detroit. There are some amazing, safe places where you can live with your kids. The schools are great and a library here is fantastic too. What's more, once you get tired of learning, there are also beautiful parks where you can take a stroll.
And just like in Royal Oak, Sterling Heights government also does their best to create a perfect, safe atmosphere for your families. This is why you can find the Sterlingfest Art and Jazz Fair here – which brings more than 100,000 people to the city of Detroit each year.
As you can see, Detroit neighborhoods for young families are many. However, this is too small of an article to list all of them – so we did only a few. We strongly encourage you to delve deeper into the city and start researching more. There are many amazing things waiting for you to uncover.
Services
Our Reviews


The best company t jay is a big helper and price is very good compared to other companys around.. I will definitely recommend them.