Essential post-moving tasks to handle
Many tasks and steps are tied to the moving process. Firstly, you must organize a relocation plan, create a moving checklist, pack accordingly, and search for interstate movers Detroit. Also, you should think about the essential post-moving tasks you must cover. And you must prepare for that part well in advance. Therefore, today we will cover this topic and help you create a list of tasks you should complete immediately after you move in. Let's take a look.
Have you relocated yet?
In case you are still in the moving process, or you haven't begun yet, let's say a few words about it. As you already know, you need some kind of a guide through the whole thing. A moving checklist is a must in this situation. And to create one, you must inspect your entire home and note down all the furniture and belongings you possess. Also, add all the moving responsibilities, errands, chores, etc. If you do it right, you will know how hard it will be and how much money you must set aside for all moving-related costs. Once you have your checklist ready, start working on the inventory list and when you have them both, start searching for movers Brighton MI.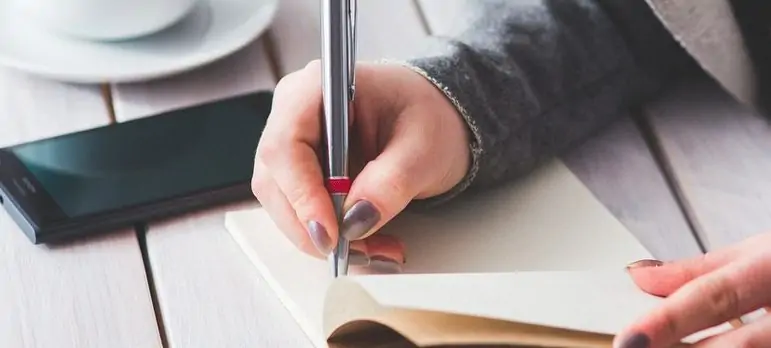 Your input is essential here. If you bring enough basic info to your movers, they will assemble a much better moving plan. Also, they will find the most efficient and affordable way to relocate. More importantly, the safest one. And do not forget to check if your movers are licensed. When you give them a call, ask about the moving services they offer and create a plan together. For example, if you are moving a business you'll need commercial movers Detroit and if you are moving a piano, you'll need a specialized team skilled in moving such delicate items. All in all, you must communicate in detail with your moving representative to reach the best solution and the safest relocation plan.
Hit the lights!
Now, the first among the essential post-moving tasks is to get things going. Hopefully, you inspected your new home beforehand and you already know where all the utilities are and how to handle the security system, lights, cabling, etc. Hence, flip that switch and check if everything is up and running. People usually cover this one well in advance to be sure they have everything they need once they move in. You'll have a hard time settling in if you are out of electricity or your precious Wi-Fi. So, we highly advise you to pay the visit a few days before the move and check on the following:
Plumbing
Electricity
The Internet
Landline
Security features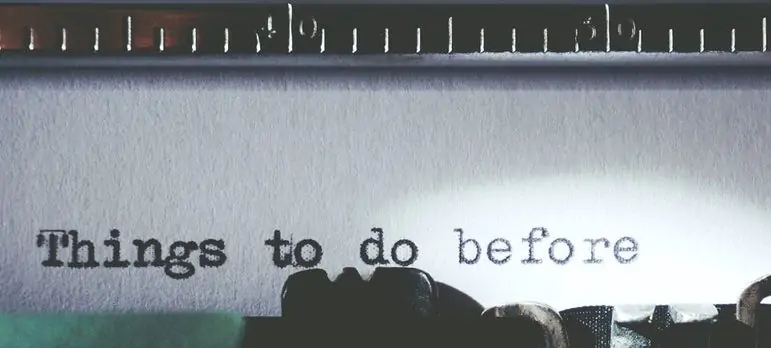 Remember to check all the windows and doors as well to be sure that no one can get in or out easily. If you test everything before your stuff arrives, you'll have a wonderful evening in your new home. Do not forget to check everything and if something is not working, fix it as soon as possible.
Checking your cargo is one of the essential post-moving tasks
One of the most important essential post-moving tasks is to check on your cargo. And you must do this before your movers leave. There is no doubt that your furniture movers Detroit delivered everything without any damages. But you simply can't trust anyone with your precious belongings. And if you assembled your inventory list, you will easily count and check everything. Besides, this is simply being cautious. There is nothing wrong with it. Therefore, while your movers unload the moving truck just check the furniture pieces off your list. And once all the boxes are out, count them and open each one to check for damages. Hopefully, everything will be just fine and you won't have any unpleasant situations.
Tend to your family
The next task is to tend to your family. As soon as you are done with your movers and they leave, you should gather everyone around and have a family meeting. You probably already appointed tasks regarding unpacking and informed everyone how the first day in your home should look like. If not, this is the right moment to do it. Of course, do it comfortably and take a breather at the same time. After you rest, figure out where to start and what is the most essential to cover this very first day.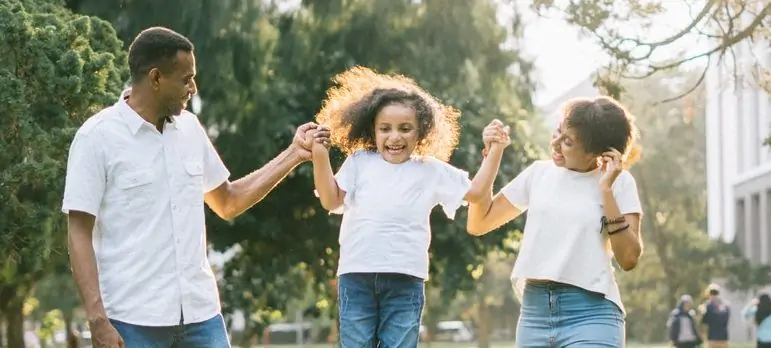 And as we all know, all family members have certain needs and you should talk about it as well. Tend to your elders, kids, pets, and your spouse. Keep everyone happy and satisfied after the move. Although, if you are too tired after the move, you can do this the day after and simply rest the whole day. Plugin your TV and chill for a while.
It is time to explore
One of the tasks people tend to forget is to explore their neighborhood beforehand. You should take the time to visit and scout the area at least once before you move in. Simply to locate all the important places and points of interest. This way you won't search for the hardware store for hours in case you need something while settling in. Therefore, before you finish the whole moving endeavor with your High Quality Moving Company Michigan, you should find one day of the week to visit and explore. Find all the shops, malls, restaurants, doctor's office, your bank, etc.
Check where to nearest playground and school are and prepare for this situation. And once you move in, you'll know exactly where to go in case you need something. But if you haven't done this beforehand, take the whole family out and explore together. It will be a fun adventure nonetheless.
Greeting your new neighbors is another among essential post-moving tasks
This one is not mandatory but it would be nice to meet your neighbors after you move. Simply introduce yourself and test the waters. Besides, it is a polite thing to do. You can at least meet your closest neighbors and let them know there will be some ruckus and loud noises coming from your house while unloading and unpacking. And of course, you can bring a small gift with you. A basket with cookies or a potted plant will be highly appreciated.
And that is it. We covered all the essential post-moving tasks you must complete. Be sure to have all your systems up and running and to have enough food and beverages for the first night. Unpack your box with all the essentials and have a nice family diner in your new home. Good luck and have a great time settling in.