Guide for moving to South Lyon MI
There comes a time in every person's life when they have a need for a change. Whether it's a change of furniture, work, or a change of a place of residence. If you're done with your current place of living and want to make a change, you're in the right place. One of the cities you should consider moving to is South Lyon MI. To find out why, we've made a great guide for moving to South Lyon MI. Read on and find out everything you need to know about this charming place.
Moving to South Lyon MI- location and facts
People have different reasons to move to another city or even to another state. If you are thinking about moving to South Lyon MI, whatever the reason is, start with the basics. First, hire the best movers South Lyon MI. Only after, you can be peaceful and ready for an adventure called moving to South Lyon MI.
Location and affordable houses in South Lyon MI
This lovely city started booming in the 1990s and it is on the southwestern edge of Oakland County. It is located near the crossroads of Interstate 96 and US 23. One of the reasons people move to South Lyon MI is the reasonable price of houses. That aspect is especially important if you're moving with toddlers to South Lyon MI. The reason for these convenient prices is probably that South Lyon is still semi-rural. It hasn't developed yet to its maximum, therefore the prices are still affordable.
Facts and proximity of other cities if you're considering moving to South Lyon MI
After you organize your relocation with help from High Quality Moving company, it's time for more facts. First, many cities are located very close to South Lyon. For instance, Brighton is about 10 minutes away. Then, Ann Arbor is about 20 minutes drive, and Lansing is located less than an hour's drive west. Finally, Detroit is just 45 miles to the east, and it would be an hour's drive into downtown Detroit. Therefore, moving to South Lyon MI allows you to enjoy this city. But it also allows you to visit many more in the area.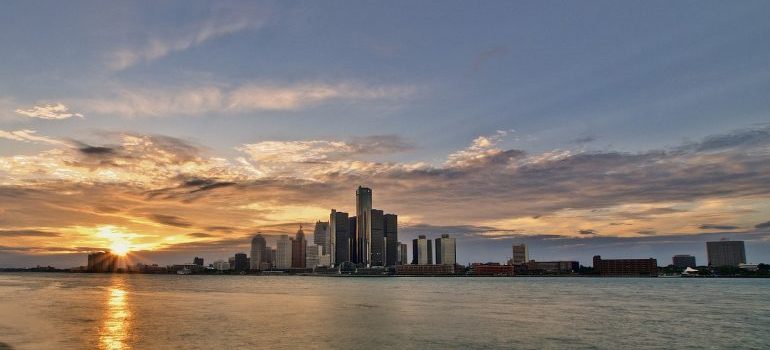 The beginnings of South Lyon MI
Once, South Lyon MI was a farming community. You can still find an active farm there called Erwin Orchards that offers great apples. Also, there are several horse farms around the city. That would be fun to enjoy and explore after you move to South Lyon MI. Also, this city was an agricultural center built around two railroads and incorporated as a city in 1930. Although South Lyon has some light industrial areas, there is no major industrial area, which is great. You will be able to enjoy the fresh air there.
Moving to South Lyon MI- everyday life
With a population of 11,327, it's clear that South Lyon is a small town where you won't feel crowded. That is especially important if you are relocating to South Lyon MI with your family. With just 3.5 square miles in size, South Lyon is not very big. However, you can find everything you need there. From grocery stores to fast-food restaurants and hardware stores. Yet, you should know that there are no national chain stores here. Therefore, you'll need to drive to nearby shopping areas to get some of the stuff you need. But if you are moving long-distance with help from long distance movers Detroit, you shouldn't worry. You will get all the help and all the right tips you need. As for the business area, the center is at Ten Mile Road and Pontiac Trail. Also known as Lake Street and Lafayette Street within the City.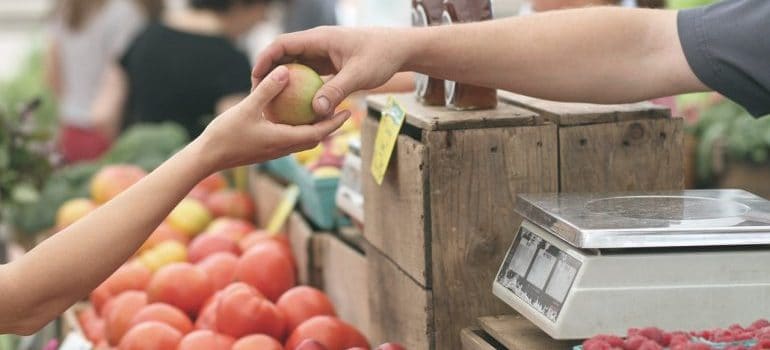 Why should you move to South Lyon MI?
First, let's say the City of South Lyon offers an unparalleled quality of life. This small town is known for its historic and charming downtown. Also, it offers great annual festivals, top-notch parks, and excellent schools. There are many more reasons to think about moving to South Lyon MI.
Affordable housing, as we already mentioned in the beginning. If you want to move somewhere where you can live better but spend less, South Lyon is the right place. You can get more house for your money than in some other western Metro Detroit cities, which is great. The market is great and you won't have any trouble finding the perfect house for you and your family members.
If you move to South Lyon MI, expect properties with space. That means you can find here a horse farm, a pole barn, or even a home with acreage. That's if you are interested in this sort of lifestyle. The possibilities regarding the spacious properties are numerous, so bear that in mind when moving to South Lyon MI.
Great location is another positive side of moving to South Lyon. As we mentioned, a short drive to Ann Arbor or Brighton is a plus. However, it's a good central point if your spouse is working in Lansing. Or if you are working in metro Detroit. Think about this option, as well.
High level of safety and great options for recreation
As a semi-rural area, there are no gangs or high rates of crime in the City of South Lyon. Therefore, it is a safe city to live in. Also, there are many recreation areas nearby. You can visit the Brighton Recreation area, Pinckney State recreation area, or Kensington Metro Parks. With thousands of acres of nature to enjoy, what's there not to love? In addition, there are a few small lakes within the community and many public beaches to enjoy and explore. There's simply so much to do in South Lyon MI. Whether you are a hiker, fisherman, or bicycler.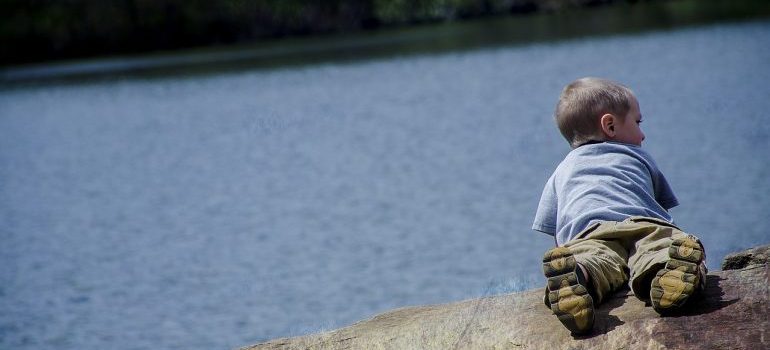 The summary
After reading this article, you've surely realized that moving to South Lyon MI has so many opportunities and benefits. If you decide to leap, we wish you all the luck in the next chapter called living in South Lyon.
Services
Our Reviews


The best company t jay is a big helper and price is very good compared to other companys around.. I will definitely recommend them.