Guide for organizing your new home
So, you are done with the moving process and now you need to get to organizing your new home. This may look like a hassle, you are surrounded by a bunch of boxes and having no clear way to start. All of this may cause some stress, but don't worry, with these guidelines you will have your new home organized in no time. So, plan your move with moving companies MI and then start reading about organization and preparation.
 Declutter as you move
After you have set a moving date with local movers Detroit MI , map out your new home.  The easiest way of avoiding a giant mess when unpacking is to declutter before you pack up for the move. Take a look at your belongings and decide what needs to stay, what are you donating or selling and what is going in the trash. Don't just push everything into drawers and closets, take the time to think what the best way would be to unpack.
Essential box for moving
Pack the things that are a must-have for the new house in a specific box. This box should include anything from toiletries to the documents that are important to you. You could also do an essential box for every member of your family. Just remember to label the box correctly and tell your residential movers Detroit so they can put the box in a special place.
Plan ahead
As you need to plan ahead when organizing your move with your movers Bloomfield Hills MI, you also need to plan out after move activities. The biggest mistake that most people make is that they give themselves too little time to take care of everything. If you are moving with children, you also need to plan on activities to keep them preoccupied and distracted.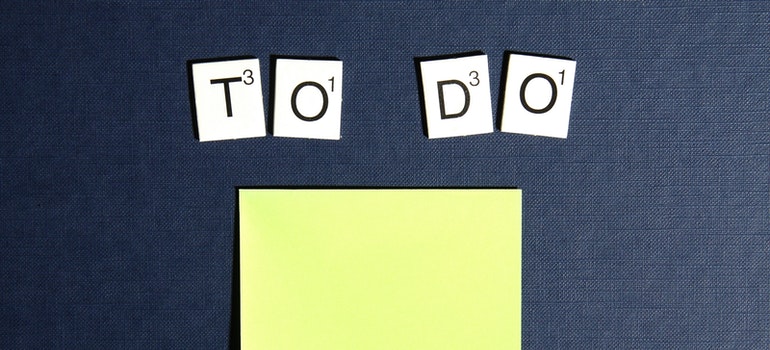 Unpack room by room
The greatest piece of advice is to unpack room by room. Resist the chance to get distracted by small things and compartmentalize your house for maximum organization. Start with the kitchen so you will be able to cook when you get hungry from all the work. Another piece of advice is to label all your boxes accordingly, or even better, color code the boxes room by room and share this information with your movers Troy MI  so they can place the boxes in the correct rooms.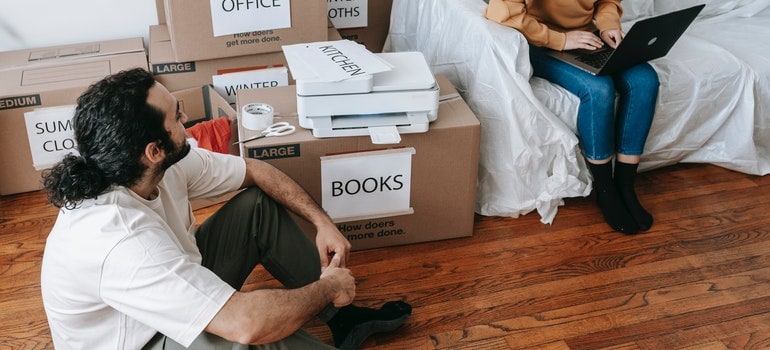 Use the items that you already have for organizing your new home
Take some time and look around online, there are great organization hacks. Reuse the items you already own and find new purposes for old things. You can organize with average household items such as plastic magazine racks and spice carousels. Look at it as a challenge and see how much you can actually reuse before having to actually buy something new.
Sort out the small items
Everyone has an abundance of small items such as first aid supplies, medications or spare batteries and light bulbs. If left unattended this kind of things can cause chaos in your closets and drawers. The smart thing to do is to put these little things inside labelled boxes and then stack the boxes on shelves.
A corner for the house entry
Think about organizing a spot right by your entry door where you can put your stuff when you arrive home. This will hold bags, coats and shoes and you will avoid creating a habit to leave your things everywhere around the house. You will need a bench, some shelves, wall hooks for coats and jackets, and some shoe storage. By creating this spot, you can guarantee that everything will be organized and out of the way.
Giveaway box
Another new thing that you can try out in your new home is to choose a spot with a sturdy basket or a bin for all the things you need to giveaway. Having a spot for all the things you do not want anymore will make it easier to get rid of them and it will also help with the clutter clearing process.
Sort out your filing system
Even though there is a lot less paperwork and documents since most of us have chosen the paperless route, that does not mean that there are no papers. Categorize your documents in broad categories such as car or taxes. When you need to pull up a specific paper it will be much easier. If you do not have enough papers for a filing closet, you can always buy filing boxes. Another piece of advice is to put the filing system in a spot that is easy to reach, so you can't make any excuses when you do not use it.
Finally, decorate and personalize your new home
We know that the most fun part of the move is getting to decorate a blank space. You get to play interior designer and set everything as you want it. The organization is more boring than decorating but it also makes your life a whole lot easier.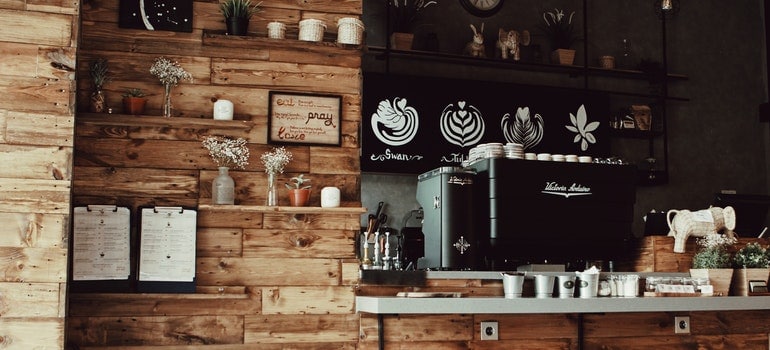 You may find that you have more or less wall space than in your old home and that you either need to prioritize some decorations or go and get more stuff. Avoid making holes in your walls and opt for using adhesive hooks instead.
You are all set!
These were some of the advice on organizing your new home from the first day after the move. The earlier you start, the easier it will be. So, start even before the move and plan everything out. And remember, clean space equals a clean mind.