Guide to avoiding fraudulent Michigan moving companies
After you've decided to move, there are many difficult decisions you have to make. One of the biggest decisions is choosing a reliable and trustworthy moving company. After all, it's all about avoiding moving company scams and end up being a victim of fraud. The last thing you should worry about is whether your belongings will arrive at their final destination during your relocation. That's why it's important to notice the first signs of fraud and avoid them. Therefore, in this article, we will present you with a guide to avoiding fraudulent Michigan moving companies. Eventually, following these tips will lead you to hire the best professional movers Detroit.
Start by doing your homework on moving scams
First of all, you have to know what is a moving scam. A moving company scam is a fraudulent and unlawful transaction between a moving company and the mover. Some statistics show that over 99 percent of all interstate relocations end successfully. Especially if you get Detroit moving services. However, any occasion when a customer has any type of negative experience with moving scams casts a shadow. There are so many different ways a rogue moving company can scam a mover. From heightened quotes post-move to a total loss or damaged items during the move. In one word, the options are infinite for moving scams.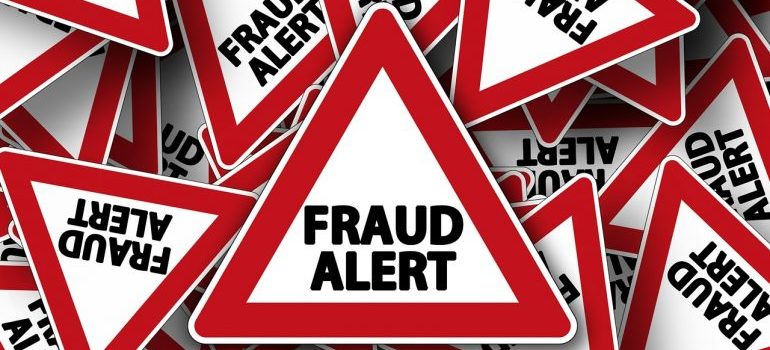 The hostage situation fraudulent Michigan moving companies can get you into
The hostage load is one of the ways a fraudulent Michigan moving company can scam you into. This is a situation when a moving company loads all of your goods on their trucks. Then, afterward, they refuse to unload them or move your items until you pay them an extra sum of money. They will hold your items hostage until you agree to pay for them more than was previously quoted.
Avoid fraudulent moving companies by preventing the `no-show` situation
This is another common situation of a moving scam in the sea of scams. It is a well-known scam when a moving company requires an up-front deposit, usually in cash. Then, they just don't show up for the moving day or ever. In the end, you end up paying for a service you will never get.
The escape artist- know it and avoid it
Also, this is another common moving scam. It happens when a fraudulent moving company loads your goods, drives away, only to never hear from them again. Logically, this is the most damaging and frightening situation for anyone moving. You'll have to face the loss of all your items at once, with a little chance to get it back.
Common signs that you're dealing with fraudulent Michigan moving companies
As we already mentioned, it's crucial to hire trustworthy residential movers Detroit MI, with their quality moving experience. To recognize any potential frauds, we've put up a list of red flags for you to pay attention to.
A moving company in question doesn't have a federal motor carrier number, also known as a USDOT number
First of all, a moving company is required by law to have a federal motor carrier number or a USDOT number. If a moving company you're considering doesn't have one, they are probably not legal. Maybe they aren't even a moving company at all, so check them first before you hire them.
The moving company won't answer your questions, especially the basic ones
Any reputable moving company wants to satisfy its customers at all costs. Therefore, they want you to be as informed as possible so you don't run into any unexpected issues. However, if a moving company refuses to answer your questions, there might be a problem. This might be an obvious red flag of a fraudulent moving company to avoid. They'll want to hold back information such as the claims process, for instance. Finally, they will make it impossible for you to file a claim. This way, they will try to avoid any responsibility for potential damage or loss of goods.
Refusing to do an in-home estimate- a sign to avoid fraudulent Michigan moving companies
Usually, the best way to get an accurate moving quote is when the moving company conducts an in-home estimate. Therefore, if you request one and a moving company refuses to do it, suspend any further action. The least minimum is that your movers ask you to submit a thorough inventory of your home. If this is not the case, move on and look for another one that offers different types of moving estimates.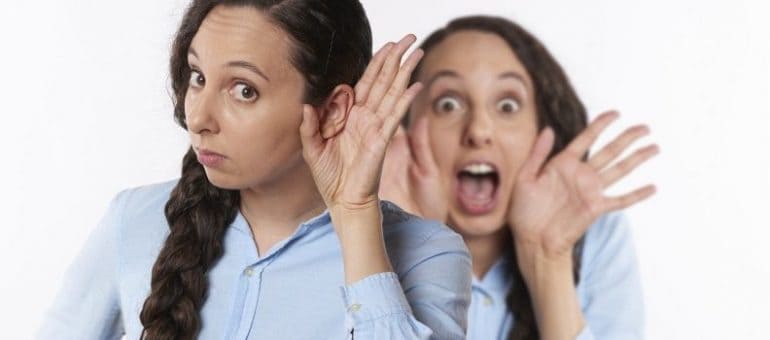 It's always easier to prevent a problem than to deal with it
Prevention is the most important part of avoiding fraudulent moving companies. Now that you know the possible ways fraudulent moving companies work, it is easier. However, we would like to point out more precautionary measures for protecting yourself. First, do thorough research before agreeing to the moving company's proposal and conditions.
You can search through the Federal Motor Carrier Safety Administration's website. The goal is to make sure the company you are looking into is properly registered and legal. Afterward, check the moving company for Better Business Bureau accreditation. Finally, check for the American Moving &Storage Administration Pro Mover certification.
What can you do if you have been a victim of a scam of any kind?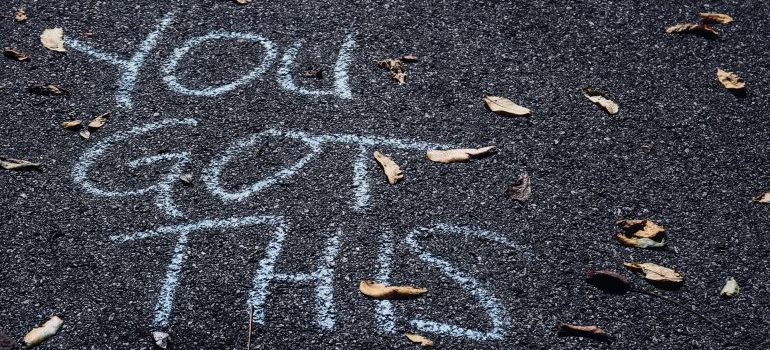 If you've ended up as a fraud victim, everything is not lost. The first thing to do is to contact local law enforcement, for sure. Because there is a good chance that a moving company committed a crime. Due to illegal activity, this kind of moving company can be prosecuted. So, report any kind of fraudulent activity to local police. Also, if the moving company is participating in a hostage load, the local police can arrest them for theft.
Finally, we advise you to report your scam to local media. Even though they won't be able to provide any legal action, they can bring attention to your case. The media can often have a huge influence on quicker action. Finally, conclude for the next time. Meaning, don't hire a moving company that has the issues listed above and you're safe.
Enjoy a move without having to stress over moving scams
By knowing these steps for avoiding fraudulent Michigan moving companies, you can be peaceful. You won't allow yourself to become a victim of a moving scam, right? Just the opposite, you will safely organize your next relocation. Anyway, we wish you good luck with your moving project!