How to avoid injuries while moving
Are you worried that you might get injured during the move? Avoiding injuries while moving should be one of your main concerns, of course. High Quality Moving Company Detroit is here to help you stay safe during your move. No one wants to get injured when they're in the middle of the relocation – then you're going to have to "sit on the bench" while other people take care of your moving obligations. Being sidelined during the move will not only alter the quality of the process, but it will also cause you anxiety.  The mental aspect is only one of the many aspects that you should take care of while you're moving. To find out what you can do to avoid injuries while moving, and how to make your relocation easier – keep on reading.
Planning carefully will help you avoid injuries while moving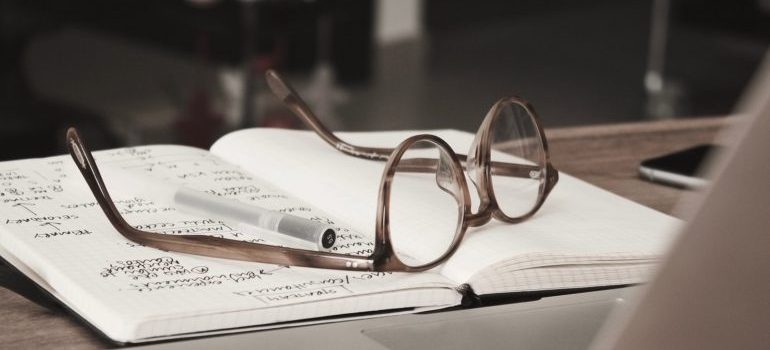 The first step to avoiding injuries is knowing your strengths and weaknesses. If you don't think you'll have enough time to devote to the move, it's best if you hire the local movers in Michigan. If you do things while you're in the rush, there's an increased risk of mistake. That's why planning is important. You should sit down and assess your situation. Plan accordingly, and start delegating your workload if needed.

Things that you should plan to avoid injuries while moving:
Who you will delegate the tasks to 

When you want people to come over to your house to help you

Whether you need the help of the moving company

You should plan the route through which you will carry the furniture

Plan on what you're going to throw away, what you're going to keep, and what you'll donate 

Take a careful look and evaluate which items are sturdy, and which are old and possibly prone to breaking 

If there are big, fragile items – plan how you're going to pack them and if you can't think of the way, get help from professionals 
Know which boxes to take
When you think about moving, the first thing that comes to your mind is usually the bunch of cardboard boxes. They are usually used in the moving processes because they don't cost a lot – but they usually aren't as safe as you'd think. The problem isn't with the boxes, it's with the lack of knowledge about the weight that those boxes can bear. That usually depends on the manufacturer, but if you have heavy, fragile items, make sure you don't place a lot of them in the box. Moreover, they should go into specialty boxes that they're the only item in.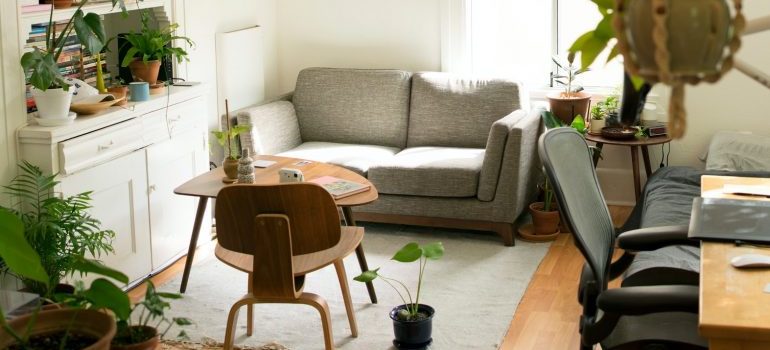 Remove the obstacles, furniture, and small items when carrying big furniture pieces
When you're moving the big furniture pieces, it might be best to keep all of your decorations, paintings, and small items out of the way. When you're carrying the big, bulky furniture piece, you'll notice how you need to maneuver it – and you'll want anything possible out of the way. Besides, you don't want someone knocking down your valuables just because they can't see it from the sofa that they're carrying? Big furniture pieces can also get dropped, broken or you may make a mistake that can cause you to fall over. To avoid further perpetuating the disaster, make sure you remove everything in the way. 
Carefully measure everything and plan the exit route
There aren't many items that are as tricky for carrying as the piano. That's why items like pianos or pool tables are best handled by piano movers Detroit. When it comes to other big, bulky items, you might feel confident enough to try to tackle it on your own. When you're doing so, make sure you measure the dimensions of the furniture, as well as tall the dimensions of the hallway, the angles of the staircases, and the width and height of all the door frames. 
Ask your friends and family for help to avoid injuries while moving
Avoiding injuries while moving can be done by asking for help. Sometimes we just simply put too much pressure on ourselves and try to do everything on our own. When it comes to moving, it's best if you call your friends and family. They can help you with numerous moving-related tasks, as well as the packing and carrying processes. A few hands carrying heavy furniture is always better than just two. Make sure you give your family and friends a call at least a week or two earlier. That way, they'll have enough time to organize their time and show up for you. If you call them too late, they might not be able to help you, so make sure you give them a call on time.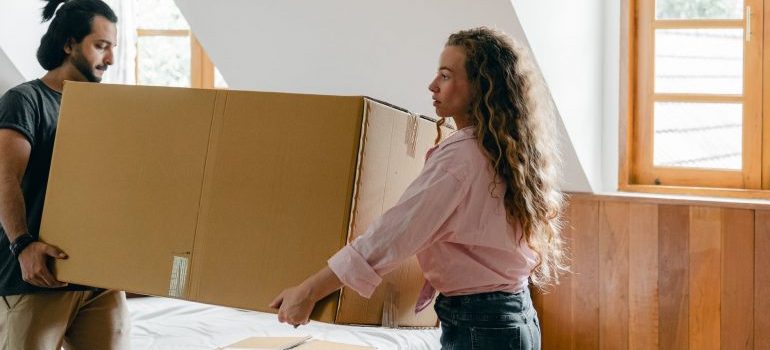 Be careful who you ask – it should be someone you can communicate clearly with
There's one catch – the people you invite to help you should be the ones that you can communicate clearly and easily with. You don't want any injuries coming from someone being stubborn, or even worse, coming from a miscommunication. That being said, to avoid injuries while moving, call the people that can reach the compromise quickly and that are okay with not having to do things their way. Those people should also be the ones that you can trust, and not want to check in with every few minutes. You don't need additional stress, since the moving will cause a lot. That's why you make sure that the people you call are the right fit for the job. 
Hire local movers to help you
To hire local movers, you have to do some research and find the movers that are the right fit. You can start by sending a request for a free quote, which is an easy or commitment-free way of finding out which companies suit your budget. High-Quality Moving Company is always at your disposal – give us a call and see if we're the right fit! Avoid injuries while moving with us. You only need to sit back and let us take care of your move. See for yourself why we're the company that should handle your relocation.
Services
Our Reviews


The best company t jay is a big helper and price is very good compared to other companys around.. I will definitely recommend them.