How to handle disassembling furniture while moving
Moving seems quite easy, right? You just have to plan where to move, pack your belongings, and then unpack them once you arrive. However, this image of a move is everything but realistic. Moving is so much more than just obvious tasks. For example, disassembling furniture while moving is something people often forget about when planning a move. But that's arguably one of the largest and most time-consuming moving tasks. Sure, there are plenty of movers Canton MI has to offer that include disassembling furniture in their packing services, but not everyone can, or even wants to hire professional packers. That's why it's important to learn how to disassemble furniture yourself before starting to prepare for a move. And today we'll teach you just that!
To disassemble furniture before moving, you have to learn more about it
Most of us simply use the furniture without paying too much attention to what it looks like or how it works. That, unfortunately, can be a problem when trying to disassemble furniture for a move. But worry not, you don't need top movers Michigan prides itself in, to manage moving large furniture. All you have to do is pay some attention to it and study it. Take time to think about what furniture needs disassembling and what could be a way to do it. Just keep in mind that you don't have to disassemble literally everything that can be disassembled. Putting furniture apart takes some time, so it would be best to stick to the things that really can't be moved without disassembly.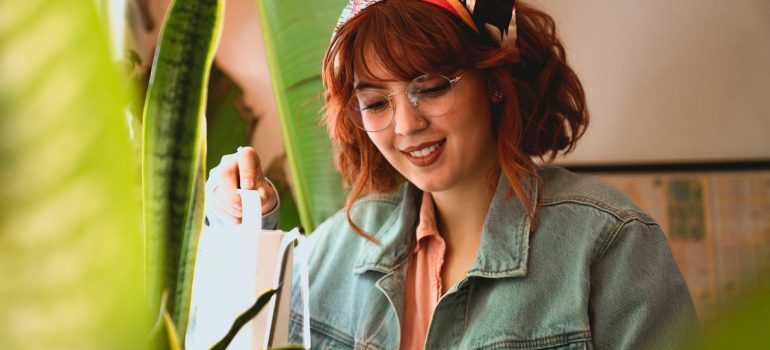 But how do I know if I have to disassemble a piece of furniture before moving it?
If you're unsure if you should disassemble a certain piece of furniture, the best way to make a decision is to measure your doorways. If it can't fit through, it needs to be disassembled. Easy as that. There's just no way you could squeeze a piece of furniture through a doorway if it doesn't fit. Another thing you could consider is whether the movers Wixom MI you chose can move that particular piece in one piece. Not every piece of furniture can fit into a moving van in one piece nor is every piece suitable for carrying. So if you're really unsure whether a piece of furniture needs disassembly, first measure your doorways and then check with your movers. That way you'll know exactly which pieces require your attention.
Disassembling furniture while moving often requires help
It's possible to disassemble furniture by yourself. However, it's much quicker and easier to do so if you have help. Whether you choose to go for professional movers or not, having assistance makes putting apart and packing furniture much easier. So before you start the disassembly, make sure to ask friends for moving help. If you ask politely they'll probably be happy to help!
Get all the supplies before you start the disassembly
It's best to get all of the supplies you'll need before you start disassembling your furniture for a move. Aside from all the supplies you'll need for packing the furniture you put apart, you'll also need plenty of ziplock bags. Screws, nuts, and bolts are easy to lose. That's why you should make sure to have ziplock bags ready for when you start putting your furniture apart! Just make sure that you choose packing supplies Detroit residents wholeheartedly recommend if you want to avoid ziplock bags tearing and moving boxes breaking!
Get the tools you need
Another thing you should do before you start disassembling your furniture is to get all the tools you'll need ready. The tools you'll probably need are: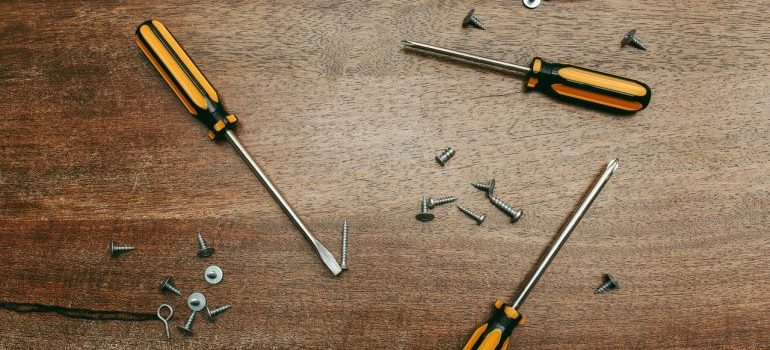 A screwdriver
A small allen wrench
A hammer
Potentially other tools if needed
It's best to get all these tools beforehand. Otherwise, you may have to stop multiple times to get what you need. Try to avoid that since that can add unnecessary time to the disassembly time. And who has time to waste during a move?
Find all instructional manuals and read through them
Instructional manuals can be very helpful when disassembling furniture while moving. If you're unsure how to put apart a certain piece of furniture, you'll likely find the answer in the instructional manual for that particular piece. Don't be lazy to find all of the manuals beforehand and read through them. Doing that will shorten the time needed for full disassembly significantly.
Disassemble your furniture carefully
Once everything is ready, it's time to actually start disassembling your furniture. We understand that putting furniture apart can be very frustrating, especially if it isn't going particularly well. That's why we feel obliged to warn you not to be aggressive with your furniture no matter how frustrated you are. If something won't come apart don't simply pull harder. It's better to take some more time to study the piece and consider all the reasons why it won't come apart. When it comes to handling furniture, force is definitely not the answer! Be gentle!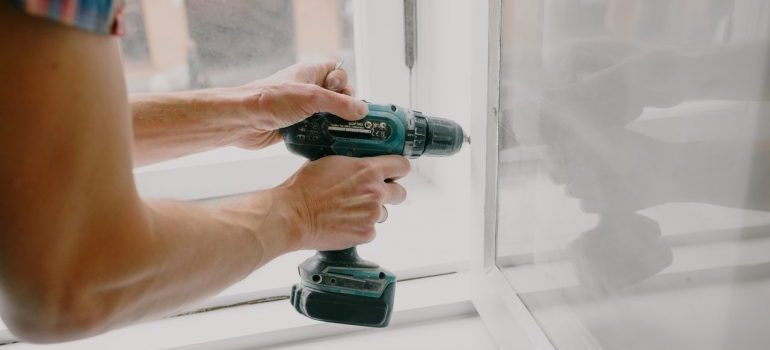 Furniture disassembly – Just another moving task
Whether you're moving to the other side of the world with great international movers Detroit residents recommend for their superb moving skills, or you're moving just around the corner, some moving tasks are simply unavoidable. And disassembling furniture is more often than not one of those tasks. If you don't have enough time and have the money, hiring professional packers to handle your furniture is a great idea. However, even if you don't want to or can't afford professional packers, there's a simple way to put apart your furniture. Disassembling furniture while moving may not be the easiest and most enjoyable task, but it's definitely doable if you invest some time and effort into it.