How to make the packing process as short as possible 
Is your move getting close, and you've just realized how much time the packing process will actually take? Local movers in Michigan can help you with the packing process, from providing the tips and tricks to offering quality packing services. To make the packing process as short as possible, make sure that you stay organized. That's the key to a successful packing process, as well as the whole relocation. To find out how to make the packing process as short as possible, keep on reading!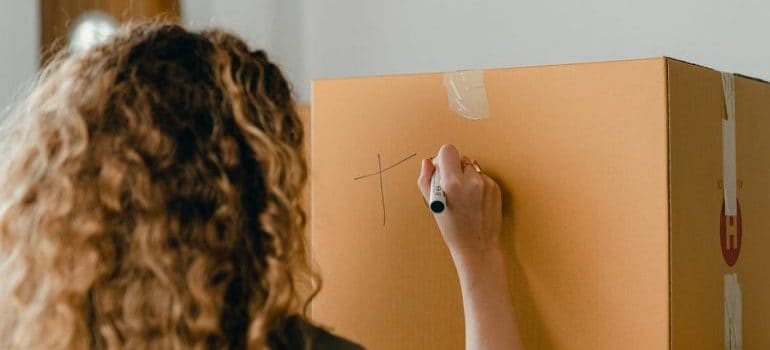 Sort your items to make the packing process as short as possible
Before you start packing your items, go through them. Declutter to get rid of everything that's not serving you anymore. You can donate or sell those items, but the most important thing is to get rid of them. You don't want to lose additional time and money on the items that you don't need. After you finished decluttering, start sorting your belongings. Sort them into three categories to make the packing process short as possible :
Not fragile
Fragile
The Items I need help with
You can also make the inventory if you think that will help you have a clear overview of those categories.
Have your materials prepared
Before you start packing your items, make sure that all the packing materials you'll need are prepared. Free one of the rooms where you'll only be storing the boxes with the items you've packed. That will keep the rest of the rooms from becoming storage spaces and it will localize the mess. Pack items room by room and don't move on to the other before you've finished the previous one.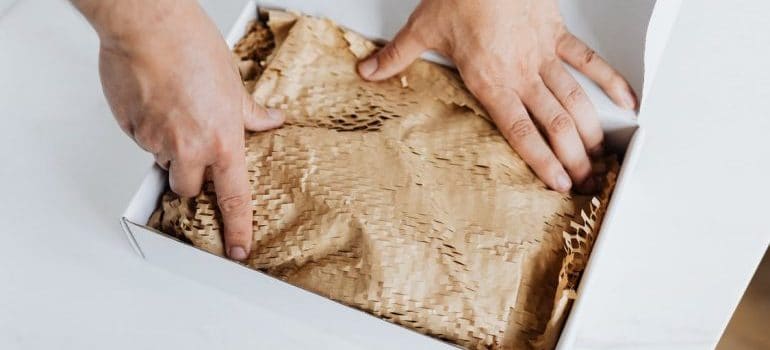 Ask your friends and family for help
Your friends and family can help you pack the items that aren't hard to be packed. Items like clothes and furniture take a lot of our time, but some of them are really not that hard to deal with. Call your friends and family at least a week or two in advance. Let them know that you'll need their help and see who can help you. Plan accordingly!
Label your boxes properly
Labeling the boxes is something many moving companies, including High Quality Moving Company Detroit, take seriously. If you have items that are fragile, make sure you note that on the moving boxes. Write "fragile" on every side of the moving box with the bright, possibly red, marker. When you label the box on every side, you make sure that the movers see the label. It will also be useful if you place all the boxes with fragile items in one corner.
Hire professional movers to make the packing process as short as possible
If you have items that you can't deal with by yourself, it's best to call specialized movers, like piano movers Detroit, for example. Professionals will know how to approach the packing process and you'll have peace of mind because you'll know that your items are handled with great care. Sometimes our friends and family simply can't help us with everything, nor do we have the energy or time to deal with it. To make the packing process as short as possible, call professional moving services. They will ensure that your items reach the new destination without a scratch which was the goal all along!
Services
Our Reviews


The best company t jay is a big helper and price is very good compared to other companys around.. I will definitely recommend them.