How to pack kitchenware for moving
The kitchen might be one of the most important rooms in every home. This is where a lot of families spend their time together throughout the day before they break apart and do their own activities. What's more, this is where you prepare your food, so unpacking the kitchen first after the move is a priority for many families. Furthermore, this means wanting to protect all your kitchen furniture and items – which can sometimes prove a challenge. Not only can your kitchen be full of fragile items, but there can often be appliances you will need to take care of too. Therefore, you will need to learn how to protect and pack kitchenware for moving like a professional. Luckily, High Quality Moving Company is here to help you with this task. We will show you how to do it in this very article. Keep reading to find out more.
Pay attention to your appliances when moving your kitchen
There is a huge variety of kitchen appliances you will need to go through. Because of this, they should be your priority when packing up your kitchen. Not only that, but the appliances can take some time to prepare and get ready for the move. For example, you will have to defrost your freezer or the icing part in your fridge before the movers arrive. They will not be able to transport these otherwise – the water can damage everything around the truck. This is why same day movers Detroit will not accept freezers if they are not ready, for example.
When it comes to packing these items, you will want to find the original boxes and packaging. These were designed to protect the items within them. Therefore, they are always a safe bet when you want to pack kitchenware for moving. However, sometimes, you just do not have the original packaging. If this is the case, then you will need to get a little creative. You will need to find padding of your own, and boxes which are just a little bigger than the item you want to transport.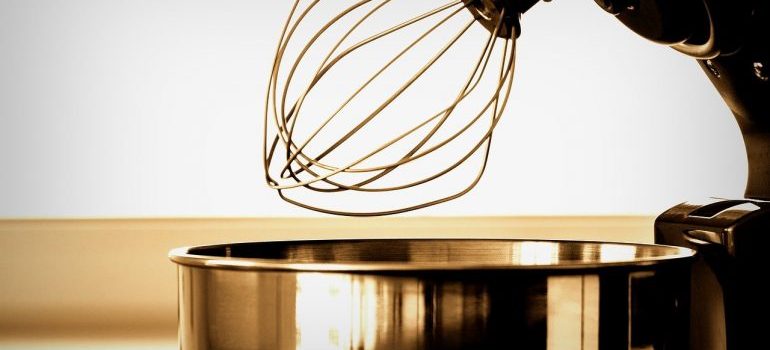 Once you do, clean up the appliance. Then, make sure it is completely dry. Moisture and water residue can damage the appliances in horrible ways – as well as other items during the move. If you have any small or fragile parts, you will want to remove these and pack them separately. For example, your blender might have a glass bowl which you should not transport together with it since it can break. Instead, you will want to wrap them with a bubble pack or other protective material before packing them.
Dinnerware requires most care when trying to pack kitchenware for moving
A thing that most people worry about – and the first thing people usually think about – is the dinnerware. There are so many fragile items here – from expensive plates to glasses – that you will need to be very careful about. First, what you want to do is create a thorough inventory of all your dinnerware. Write down what you are taking with you and in what condition you have found these items. This will give you better control of the moving process. You will know exactly if something was damaged on the way to your new home. Also, you are less likely to forget to pack something if you just cross things as you go.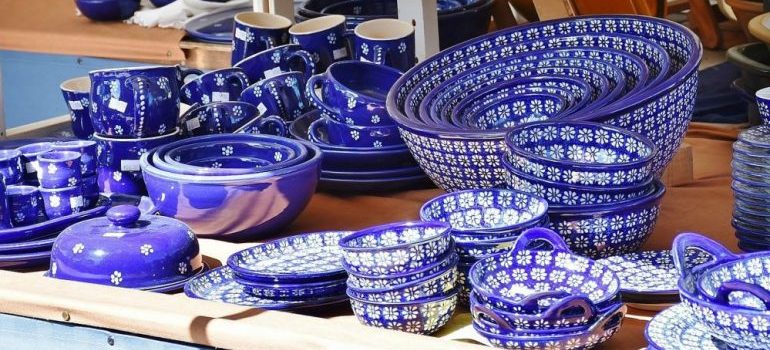 Another thing you will need to think about very carefully here is the packing supplies you will use. Pick these very carefully, because they will decide the fate of your items. The quality of the packing materials matters. If it is subpar, then your items can break no matter how much padding or protective materials you are using. So, think thoroughly when picking your bubble packs or packing papers.
As far as the actual packing goes, you will first want to create a bottom layer of padding. Use the materials you have and put them on the bottom of the box. Then, you will want to wrap each individual piece of dinnerware in a thin layer of padding and then stack them together if possible. For example, you will wrap a plate in a couple of layers of packing paper, then create a stack of six plates. After that, wrap the whole stack in additional packing paper to further protect the plates. If you are unsure about this process, consider using professional packing services Detroit.
How to pack your silverware, pots, and pans
Finally, we have the remaining things lying around the kitchen – your silverware, pots, and pans. Usually, there is a surplus of these lying around. That can sometimes pose a difficulty when packing. The silverware is especially difficult. Loose pieces can sometimes take a lot of time to sort out during the unpacking. So, your goal is to try and keep them in order. Do this before the move. Sort them out and wrap each type with a rubber band or some string. Then, put them in a shoebox, and then seal it shut with some packing tape.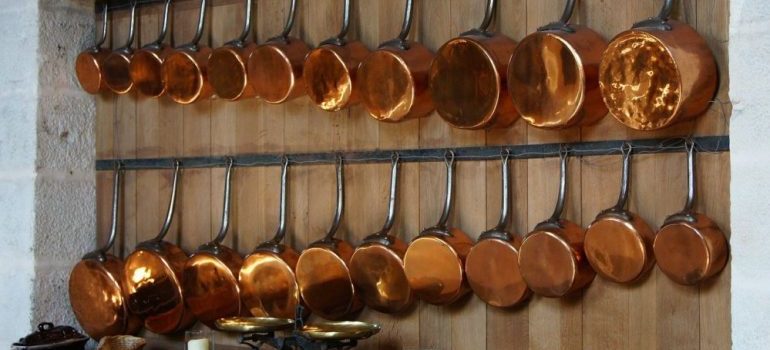 When it comes to your pots and pans, the biggest trouble is finding the right boxes. Usually, you will sort this out by stacking your pots together and then placing them in one box. Of course, you will want to fill each "layer" with padding if there is wiggle room. This way, you will protect them from damages. Also, cover the top and the bottom with some bubble pack, and the sides of the biggest pot with padding too. And with that, you learned how to pack kitchenware for moving. All that now remains is to move and finally stock your kitchen in your new home.
Services
Our Reviews


The best company t jay is a big helper and price is very good compared to other companys around.. I will definitely recommend them.