How to plan a move during COVID-19
Scientists have listed moving as one of the three most stressful events in life. And that is ordinary relocation, which does not imply the organization and realization of the relocation during the pandemic. And so it is not surprising that before all the tasks that precede this event, you feel enormous stress. We guess you may want to check the best options for moving companies in Novi MI that practice safe relocation conditions. In any case, if you're not sure how to do it, here is how to plan a move during COVID-19. Let's start!
When can you plan a move during COVID-19?
If you are not sure when to plan a move during COVID-19 – you can do it straight away. Find reliable Detroit moving services online and start sending inquiries. In any case, always ask your relocation company what is their procedure and safety measures. With this, keep your hands clean and make sure to follow any safety measures even before relocation.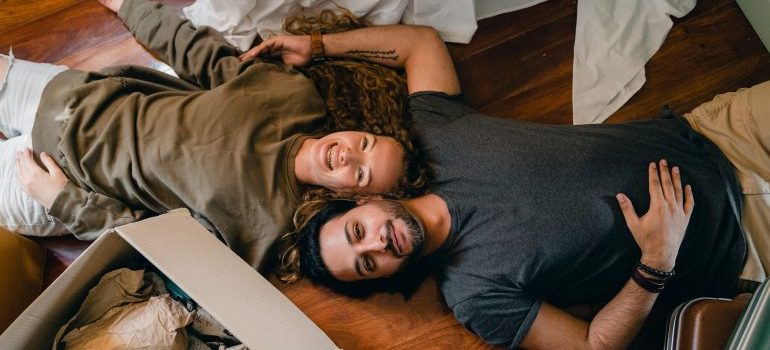 Also, know that a good plan, preparation, and organization can reduce stress and chaos to a minimum and make moving a positive experience. And finding good movers Detroit area can also help. Besides this, here's what you need to do to make the relocation go as effortlessly as possible, while keeping safety at its maximum.
New location – new needs
Before you start planning your relocation during COVID-19, first take enough time to discuss all the safety measures with your moving company. If you are responsible for planning, visit a new location and think about whether you need to make some changes to the new space:
check is it clean enough
do you need to renovate the space
how many people can be in the same room.
How to make a good plan
Moving safely can be challenging when you move further away. If you move cross-state or abroad, get reliable long distance movers Detroit Also, in order to have as accurate an idea as possible of what needs to go from one address to another, make a list. Simply list all furniture, shelves, desks, or bulky items and equipment. This list will give you a clearer view of all the resources you will need to make the move go smoothly.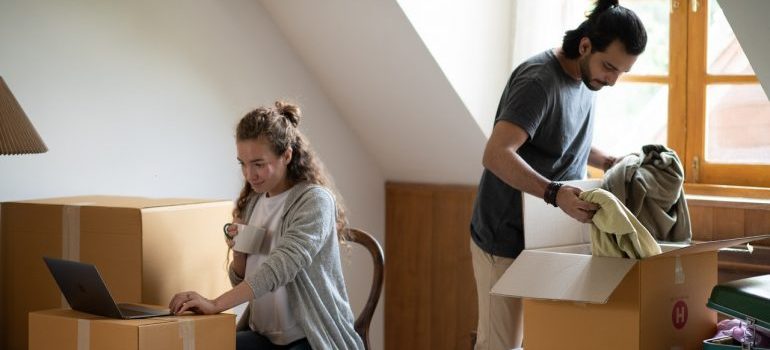 Relocation budget
The stress of moving will be much less if you know in advance how much it will cost you. For example, if you move on a tight schedule, you know it may cost more than usual. In that case, find trustworthy Michigan emergency movers. Here are some things to consider when talking about moving budget:
Dismantling and later, furniture assembly,
Cardboard packaging boxes, as well as another adequate packaging for protection
Packing and shipping
Transportation.
Set a time frame for moving
Once you have determined the budget and the estimated cost of the move, you need to set a time frame for all the individual segments of the move and set a relocation date accordingly. If one of your goals is to move safely with as little stress as possible, try to leave enough time for every aspect of the move. Also, keep in mind that you should leave enough time to pack and mark your personal belongings.
Choosing a partner to move in the safest way possible
No relocation can go without packing, loading, transport, unloading, etc. But finding the company that makes sure all safety measures are in line may be challenging. And so, unless you are moving on your own, you will need a company that will make sure everything goes well. With this, you need clean boxes, adequate protective packaging, protective foil, self-adhesive tapes, etc. In short, a specialized company for moving services and transportation.
Since you have already set an approximate budget and time frame for relocation, look for a company that can best meet your needs. The right company will follow all the health guidelines and make sure to keep a social distance. They will also make sure that everything is clean and their workers will wear masks during the entire relocation. With this, it would be good that the company you are considering hiring with has many years of experience and a large number of satisfied customers. In this way, in addition to the necessary things for moving and transportation, they can help you a lot in all aspects of planning and organizing moving.
Furniture disassembly and packaging
One of the reasons why it is extremely important to hire a reputable moving company is the care with which they will treat your property. Careful handling of tools, taking care not to damage even the smallest details of your furniture and especially valuable equipment, is a priority for any serious moving company.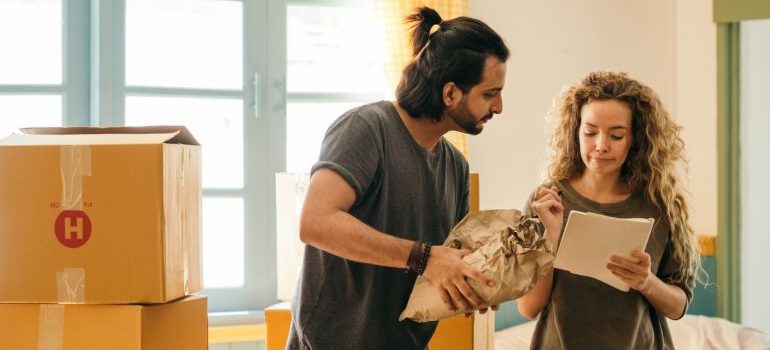 When you start to move
If you have carefully planned everything and agreed in detail with the representatives of the moving company, it is your job to provide a good atmosphere and to make sure that everything goes according to plan. Also, in agreement with the moving company, you should provide enough parking space for the relocation truck.
After moving
What about an online party? Why not! The fastest way for your family and you to get used to the new environment is to organize an online party. Invite your friends and give them a virtual tour of your new place. Good luck!