How to prepare a moving checklist
Once you realize that you have to relocate your home, you will realize that there are many things that need to be done before you do it. Organizing the right way is not easy at all if you have so many things to do in a limited period of time. Something is probably going to be left out and forgot about. This is why you need to know that if you know how to prepare a moving checklist, everything will be done at the right time. If you hire a professional moving company, like High Quality Moving Company, you will have nothing to worry about. They will take care of the move so you can focus on the other parts of your moving process.
You need to have a moving checklist
That is just a must. There are simply too many things you have to do before you relocate, and there is no way that you can come up with all of them on the top of your head. That is why have to make a moving checklist. It will help you remember every single step. Even if you need to hire the same day movers Detroit residents recommend all the time, you still need to take care of a bunch of other things. You have to get the packing supplies, get your friends to help you out, pack everything, move everything, unpack, clean old and new home, get all the documents, get a new job, and so on. These are, of course, only ruff prints of all the things that you actually need to do.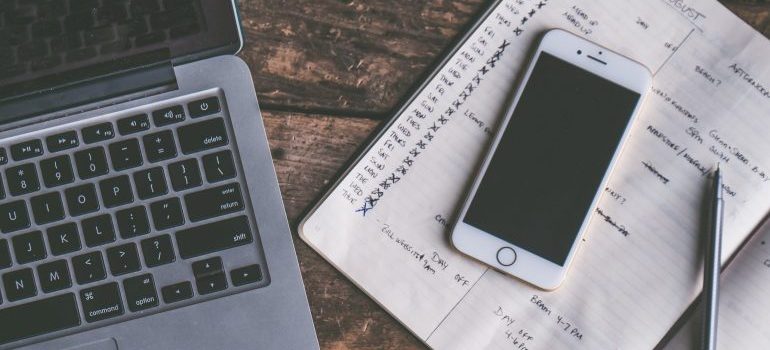 Only taking care of your documentation means that you need to get your medical records, your pets' medical records, kids' school files, new passports, visas, and ID-s if needed, and so on. And that isn't even the most difficult part! There are so many things you will have to take care of that you need to make a moving checklist, and you need to make an amazing job as well. This way, you will do everything on time!
How to make a moving checklist that can help you have a stress-free relocation
You need to do a good job at this point so there is nothing left behind. Start by making sure you know exactly how much time you have. If you have a few months, you will easily make a checklist and follow it through. Also, if you have a few weeks, you will have to make sure you make an efficient checklist and keep up with it. If you have a few days then your checklist should be even more efficient and not so detailed. It's better to group the tasks and take care of them more at once. For example, getting the documents task means- get all of them as soon as possible. There is no need to go to detail with this.
How do you start?
You need to understand that every type of moving list is the same in some way as every single one. There are some things everyone has to do when they start moving. And every moving checklist should have those. So, start by writing down these tasks. You will have much more control over what you need to do this way. You can use a calendar, a notebook, an A4 format piece of paper, or even Trello. This is the easiest way to take care of your tasks. You will do a great job this way, and you won't miss a thing. This way, you will prepare a moving checklist in no time!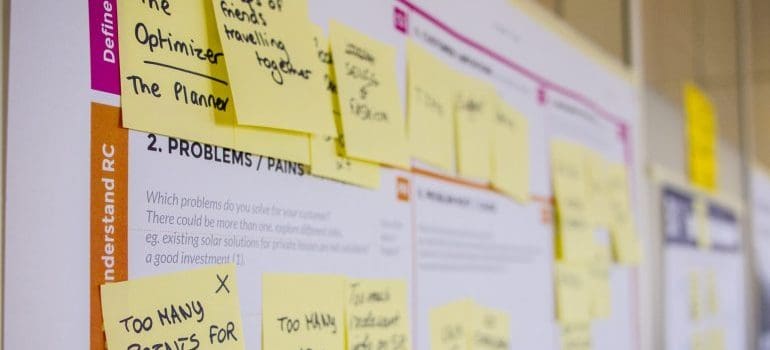 Week by week
Making your moving plan week by week is the best choice, you can be sure of that. The reason is simply that one week has plenty of time for you to manage one large task at a time. No matter if it's decluttering, packing, or finding a new home, one week should give you plenty of time to figure it out. Week by week planning is really the best way to go. Most of the moving timelines you can find online go week by week as well, and there is a good reason for that.
Give yourself time
Try not to give yourself bigger tasks than you can comfortably take care of. This is really important since it's the only way for you to be sure that you won't start falling behind. If you do, you will have to make another plan to adjust to the new situation, and that is never a good thing. So, you have to be realistic and make sure you have enough time to get everything done the right way. You can prepare a moving checklist and make it flexible, but you need to follow it through!
Stay focused
It shouldn't be your goal to make such a checklist that will make you work too hard if you don't have enough time for it. So, you should make sure you stay focused and not lose sight of the goal. You have to move, and your residential movers Detroit will get to your home on time, so you have to be ready to relocate at the right time as well! So, once you are done with a task, you can relax for just a bit and then move on to the next one. Have this on your mind while you prepare a moving checklist.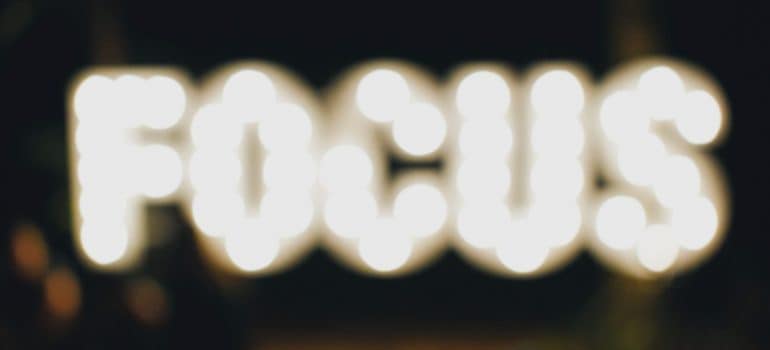 You can be sure that you will do just fine. If you care enough to learn how to prepare a moving checklist, you will do a great job making it. Just think of all the big groups of tasks, write them down, and then divide them into smaller tasks until you know you can do everything in the given time.