How to protect your belongings during a move?
Are you moving to a new home? Feeling worried or anxious about your things during your relocations? It's time to stop worrying and star looking for reliable and professional movers Detroit that will gladly protect your belongings during a move! But if you want some added security, then read this article to find out what you can do! Today, we show you some of the best ways to ensure the safety of all your items during their transport and your relocation!
Carefully pick the boxes for the move
When researching the move, you will read that packing is one of the most tiring moving chores – but it is also one of the most important steps! How you pack your items will dictate just how safe you are. If you are careless about the process, then they will jump around the truck and break! And since there is little worse than opening your moving boxes and finding a nasty surprise inside, you will want to pack your items very carefully!
This begins with what boxes and packing supplies you are using. If you are using reliable packing services in Detroit, then there isn't much to think about here. However, if you want to pack your items alone, then you will want sturdy, durable boxes. You do not want them to bend during the travel – or even worse, fall apart! So, consider the material they are made of. Cardboard can be susceptible to moisture, but plastic bins will cost you more!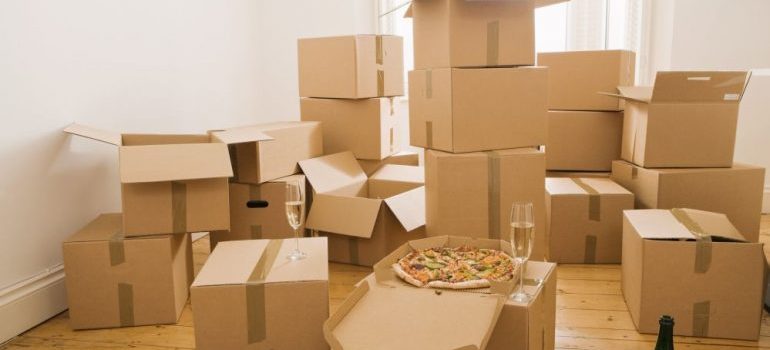 Then, consider the size of the boxes you are using. Usually, you will want your boxes to vary in size – from small over medium to a couple of large and extra-large ones. However, there is a rule you need to follow. The heavier the item, the smaller the box needs to be. No one will enjoy listing a large box full of books – these are for cushions, blankets, and similar light but huge items!
What's more, you might want to check if an item has its own box. Electronics, for example, have boxes specially designed for the item. This makes it easy to pack and move – and will keep your item safe during the process!
Padding will protect your belongings during a move
The second thing you will want to ensure is high-quality for your move is the padding you will use. This is especially true when we are talking about packing breakable items. Not packing them carefully can lead to a disaster in a blink of an eye – so be careful! So, grab some bubble pack and foam peanuts – these are the most common packing supplies Detroit.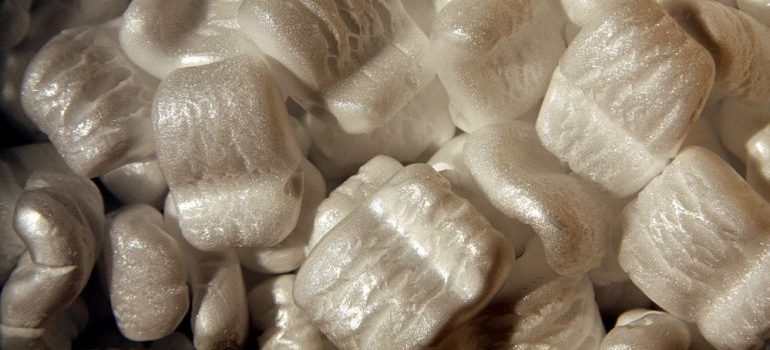 Depending on the items you are packing, of course, you will change the padding. For example, when you pack bowls, plates, and similar dishes, then use packing paper or newspaper. If you can, you will want to stack up items together. First, wrap each item in the packing paper. Then, stack them up and wrap the whole stack again. This will hold them together and packed tightly, so they don't shift around the boxes. This is a danger you will need to think about – they can break each other during the travel!
Because of this, you will also try not to overfill the box. Instead, place some towels or pillows at the bottom of the box, then fill it with items. Leave room for the top as well for another layer of similar padding. Fill the gaps between the items or stacks with packing peanuts.
It goes without saying that you can use the bubble pack for most of the other items. It can provide cushioning between the items, and protect them from vibrations and bumps in the road. However, you need to ensure that there is no moisture or that items are not wet. The plastic serves to keep your items dry – but it can also trap moisture and damage it badly.
Carefully pick your insurance policies
Another thing that you need to ensure you have is an insurance policy. First, you will want to check if you have a homeowner's or renter's policy. These will cover your items during your moving process for some time. But even when they do, they might not offer full coverage, so it is important that you check it! What's more, pay attention if they will cover your items while they are in transit.
If you are planning to relocate from one city or state to another, then your long-distance movers Detroit should offer two types of liability coverage. They are required to do this by federal law. You should learn about each, and consult with your movers about what they offer. These policies are:
released value protection
full value protection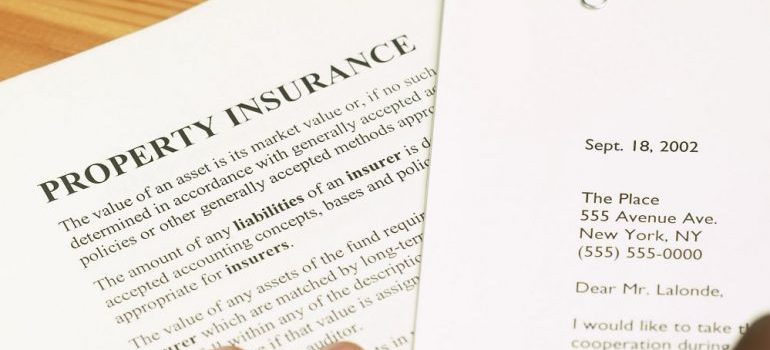 The prior usually doesn't cost extra money. What it offers, however, is up to 60 cents per pound. This means that the value of your item is calculated based on their weight. So, for a 40 pounds TV, you might get reimbursed $24. As you can see, this doesn't really pay off. This is why many people chose full value protection, which can cost extra. Usually, the cost is around 1% of the value of your items, however, you will fully protect your items.
Pack your essential box to protect your belongings during a move
Finally, you should think about what you will bring with yourself during the move. This is usually paperwork, valuables, and the essentials bag. These items are something you do not want to lose during the move. Make sure that you have them with you at all points during the relocation! This way, you will protect your belongings during a move wherever you are going to!