Movers' perspective of the most popular parts of Metro Detroit
People move to Detroit for different reasons. Whether you are relocating due to love, job opportunity, education, or some other reason, plan your move carefully. Research the most popular parts of Metro Detroit, find reliable Detroit local movers. Go through your belongings and pack them properly. Read on and find out how to organize a successful relocation.
How to find the best movers in the Detroit metropolitan area
Finding a reliable moving company requires some time and effort. If you are moving, for example, from Macomb County ask your friends and family whether they can recommend good movers. Experienced movers in Macomb County MI will simplify the moving process, meet all your needs, and transport your belongings safely. The first thing you should check is whether a particular company has a license and offers moving insurance.
In most cases, you can find this information on the company's website or ask for it when you get in touch with the company's representative. Also, check specialized moving websites. Here you can find general information about a company, an overall mark, companies' rating, and previously submitted comments.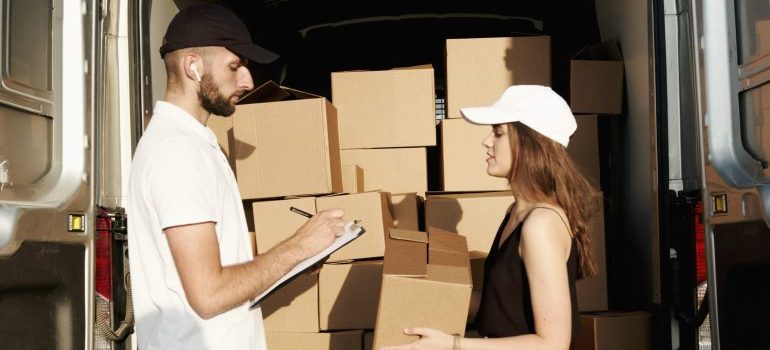 One of the main benefits of hiring well-trained moving professionals is the fact that it will save you a lot of time. They can provide packing services, storage, disassemble furniture, etc. Also, local movers will choose the best routes for your move and avoid heavy traffic. If you are an inexperienced mover this is a good safety tip, since moving injuries are quite common.
What are the most popular parts of Metro Detroit?
The city of Detroit is the largest city in the state of Michigan. It is located on the Detroit River, close to the US-Canada border. The Detroit Metropolitan area is often referred to as Metro Detroit. It consists of the city of Detroit and its surrounding area. We have explored some of the city's most popular neighborhoods – Grosse Pointe, Bloomfield Hills, Ann Arbor, and Wyandotte.
Grosse Pointe
This is an affluent eastern suburb of Metro Detroit. It has a population of around 5,500 people and is located along Lake St. Clair. It is home to many offices, stores, restaurants, and private golf, tennis, and yacht clubs. This is a picturesque, charming, small city with a close-knit community. Its public school system has a long tradition of academic excellence.
Bloomfield Hills
Bloomfield Hills is a northern suburb of Metro Detroit. This is a dynamic community with a population of around 4,000 residents. It consistently ranks as one of the top five wealthiest cities in the United States. More than half of residential property in Bloomfield Hills has a value of over $1,000,000. You can find beautiful, multimillion-dollar mansions in almost every street. Compared to the rest of the country, Bloomfield Hills's cost of living is 33.3% higher than the U.S. average.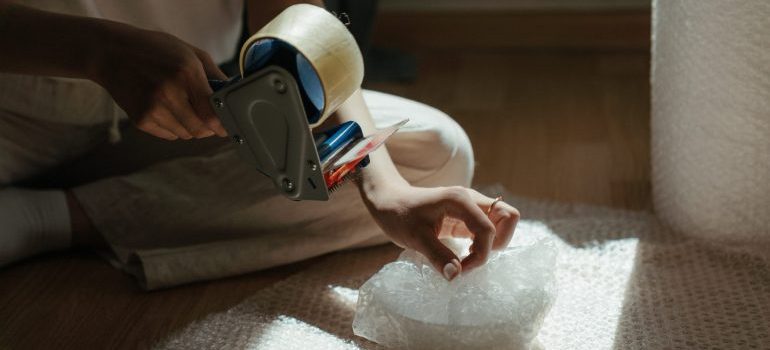 Ann Arbor
The city of Ann Arbor is rich in fun events and exciting places. It is home to unique, renowned galleries, museums, independent bookstores. As home to the University of Michigan, it is one of the best-educated small towns in the country. The campus itself is an attraction with its awe-inspiring architecture. There are many recreational areas and parks here. Also, Huron River offers many attractions, from kayaking and canoeing to fishing and paddleboarding.
Wyandotte
Wyandotte is located in southeastern Michigan, approximately 11 miles south of Detroit. It runs along the Detroit River and all the way to Lake Erie. The majority of houses were built in the 1930s and those on the river are particularly pricey. Most of the citizens are blue-collared workers, there are many small businesses here. Wyandotte is a small, family-friendly place with many wonderful ethnic restaurants, bars, and parks.
What is it like to live in Metro Detroit?
Detroit has been greatly hit by economic booms and depressions. The city's economy depends on the automotive industry, its factories produce machinery, motor vehicles, and automotive parts. It is an industrial magnate and the automobile capital of the world. However, poverty and crime are still enormous problems. Detroit has long had a reputation as one of the country's most dangerous cities. But, living doesn't differ much from living in any other big city. As you can see, there are many popular parts of Metro Detroit with tight-knit, friendly communities. The city's arts, culture, and entertainment scene is thriving, and the city is packed with things to do.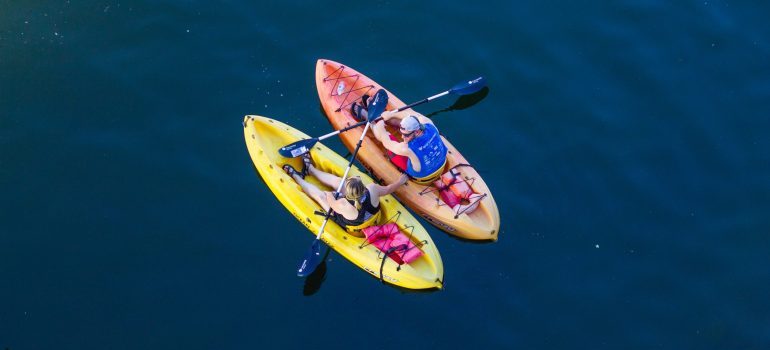 In conclusion
Moving to Metro Detroit is an exciting, new chapter in your life. This is a bustling, exciting, hot, lively area. But, the relocation process can be stressful and overwhelming. This is particularly true if you are moving on short notice. Same day movers Detroit can help you plan and organize your move within 24 hours.
However, planning a move usually takes weeks, even months. Research local movers carefully in order to find the company that fits your budget and can meet all your needs. You should know exactly what to do before, during, and after the move. Make sure to pack your belongings properly and label the boxes with crucial information and handling instructions. Last, but not least, explore your new city. Visit the most popular parts of Metro Detroit in order to choose a neighborhood that fits your needs and your lifestyle.
Services
Our Reviews


The best company t jay is a big helper and price is very good compared to other companys around.. I will definitely recommend them.