Professional guide to room-by-room packing
The packing process is an essential task that you have to complete when moving. It is usually seen as annoying, tiresome, and boring by many. However, it needs to be done right if you want a successful move. That is why in this article, we are going to cover some basic tips for room-by-room packing. We are also going to mention why it is important to have professional, reliable, and experienced local movers in Michigan to assist you.
Room-by-room packing guide
Start with the packing supplies
You will not get far in the packing process without packing supplies. Packing supplies are there to keep your items safe and protected during a move. It is for this reason that you should get the right packing supplies. The following are the essentials tools and materials that you need for your packing process:
Durable cardboard boxes.
Packing foam and bubble wrap.
Packing tape and scissors.
Labeling materials.
If you are unsure whether or not you can get all of the necessary packing supplies before you begin packing do not worry! Contact professional movers such as High Quality Moving Company to assist you with your packing process.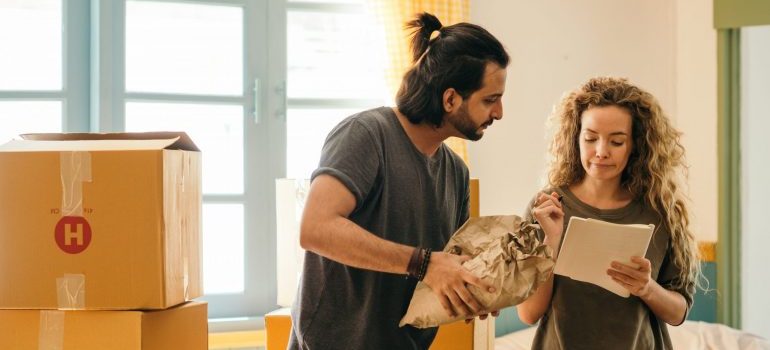 Start with the easy stuff
When you pack one room at a time, you should not rush the packing process. Take your time and start with the easy stuff. Focus on areas where you have a lot of items that you have to declutter first. So, start with your garage, closet, and similar areas in your home. From there, you can move to the areas where you have items that you use every day and that may be slightly more difficult to pack. Do not forget the importance of packing an essentials box for your move.
Leave the essential bathroom and kitchen items last when packing one room at a time
There are many essential items that you use every day. You do not want to pack these items until the very last day before your move. So, areas such as the bathroom and kitchen should be packed last when packing one room at a time.
Call your friends to help you out
If you have a ton of items that need to be packed and prepared for the move, you may consider asking for some help. Contact your friends and see if they are available to help you pack. This will not only speed up the entire process but also make packing a lot more fun. You can assign different roles to each of your friends. This way, everyone can cover different rooms. Do not forget to show everyone how to properly construct moving boxes to avoid damaging items.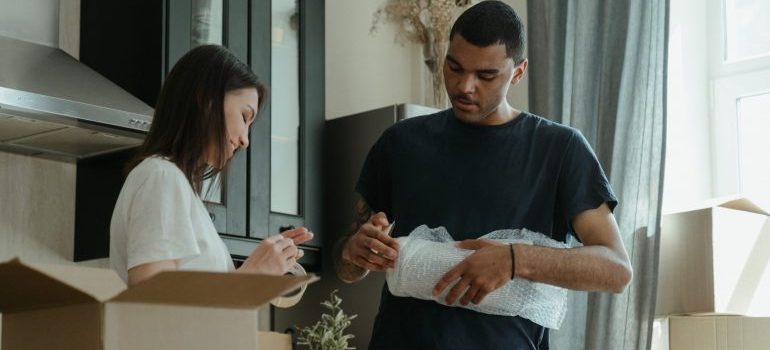 Hire professional movers to assist you with the packing process
The best way to make things go smooth and fast during a relocation process is to work with professional movers. Hiring professional movers offers many benefits. For example, they can help you with packing sensitive items such as a piano. If you do have a piano in your inventory, contact reliable piano movers Detroit to assist you. Room-by-room packing is efficient and relatively easy to complete. Stay organized and remember to hire experienced, professional movers to have an enjoyable relocation experience.