How to recognize high quality moving companies
Moving is one of the most complicated activities you will undertake in your life. Therefore, you shouldn't do it alone. There are plenty of reputable moving companies in the market. Some of them are good. Others – less so. Which leads us to some questions: How to recognize quality moving companies? What is it that you should look for in their services? What makes them different from money-grabs and scammers? High Quality Moving Company decided to create this guide to answer these questions. Because we want you to make the right choice.
Keep your options open
To find the moving company that suits your needs, you will have to spend some time doing research. This is not that hard, considering that you can do most of this research on your phone or home PC. Before you do it, make sure to note what Detroit moving services you'll need. Do you only need transport, or do you need help packing as well? Do you have some furniture that is difficult to handle? Are you in need of a storage unit to house excess belongings? These are all valid questions that you should ask yourself before you start searching.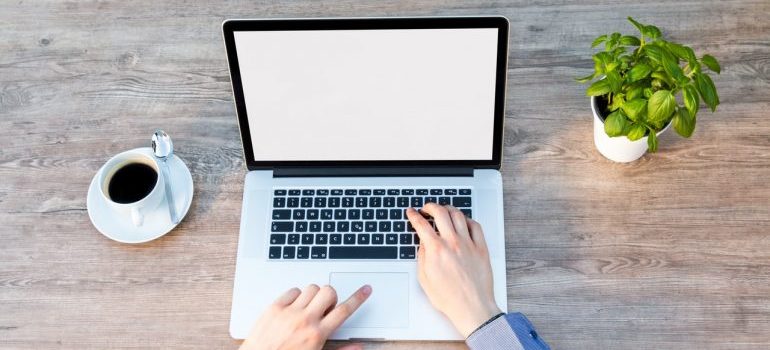 Next, you will have to decide on the distance of the move. There are three categories to take into consideration here:
After you have everything clearly defined, all you need to do is a quick Google search. For instance, you may type in: "high-quality local movers Detroit" and we'll pop up in your browser. The results you get through the search will be a good starting point when you're trying to find good movers.
Recognize high quality moving companies at first glance
In the 21st century, the presence on the internet is a must. A reputable moving company will have a good website. It will be easy to navigate and it will describe all of their services in detail. So right of the bat, you're getting some quality info about the company that catches your eye and meets your search criteria.
However, there is some additional information you should pay close attention to when visiting a website of a moving company. These include:
A valid address
Fraudulent moving companies will often give you a random address in hopes that you won't swing by for a visit. Or they will make up a thousand reasons why this "isn't the best time to visit them". On the other hand, high quality moving companies will be more than willing to accept you in their offices. More often than not they will offer to give you a tour of their storage facilities and show you all the tools, vans, trucks, and equipment they possess. Reputable movers are proud to show what they've achieved. And they should be! Because they worked hard for it. That's why we strongly encourage you to visit the movers of your choice at their headquarters.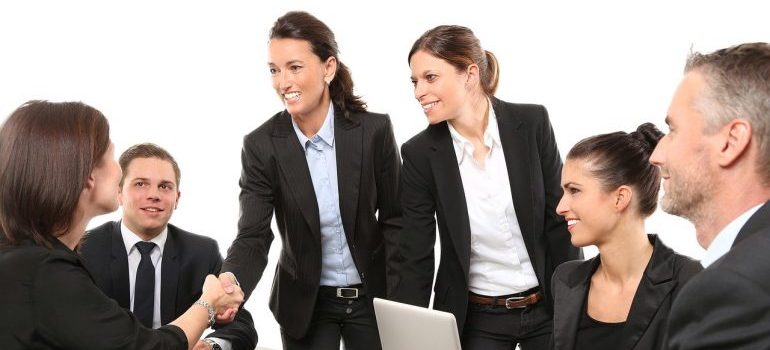 Contact info
A respectable moving company will never shy away from answering your questions. In fact, their personnel will insist that you ask them. So make a list of things that interest you regarding the relocation, and fire away! Another good indication that you're dealing with a quality moving company: They will ask YOU a lot of questions like:
Are you moving furniture that is difficult to handle or needs disassembling?
Are there any narrow doorways/halls we will have to navigate?
Which floor are you moving to?
These are just some examples. Most of the questions will concern the logistics of your move. And you should attempt to answer them to the best of your abilities. Because they are not asking these questions purely for conversation's sake. But because they will need to make a proper plan and bring adequate tools to handle your relocation safely and efficiently.
Quote calculator
This one is pretty self-explanatory. The quality moving company will offer the option of getting a free moving estimate on their website, and they will never hide the cost of the move. That's a trait of scammers. In fact, a good moving company will offer to send their representative to your home and do an on-site estimate. On the other hand, if you ask and they refuse to do an on-site estimate, it can be an immediate sign that you're dealing with a fraudulent moving company.
Links to referral pages
Reading the reviews is a great way to familiarize yourself with the company and the way they do business. If the ratings are bad, it's better to steer clear of the company. Especially if it's the same thing customers are complaining about over and over.
A USDOT number is a good indicator that the company is reputable
Companies that offer interstate moving services must have a USDOT number. This is issued by the FMCSA (Federal Motor Carrier Safety Administration). You can check a USDOT number online. And you can also find a list of complaints in the same place. Do note that FMCSA doesn't manage companies that provide their services within one state only. These companies are regulated by the state and don't have a USDOT number.
Another thing to note is that large companies often use subcontractors. Be sure to ask for their names, and check their referrals and USDOT too.
A quality moving company will accept responsibility for your belongings
Every moving company has to offer two types of insurance:
Released Value Protection – cheapest option, usually included in the price of the move. The value of your goods is calculated based on their weight and rarely exceeds 0.60$ per pound per item.
Full Value Protection – If anything happens to your belongings while they are in the hands of your movers (ie. they get damaged or lost), a moving company is obligated to either repair, replace, or offer the current market value of your item as a cash settlement.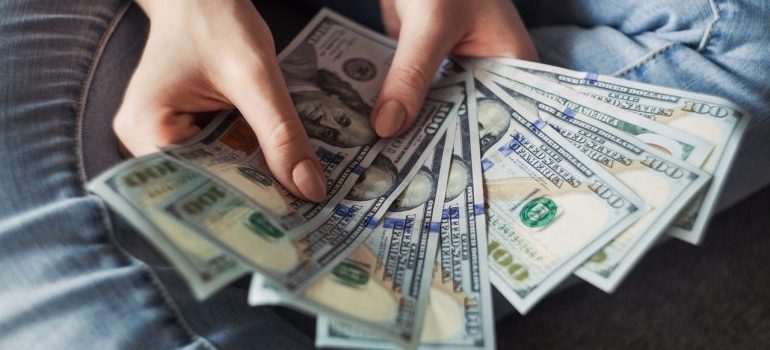 Quality moving companies will offer you various payment methods
A respectable moving company will never ask you to pay them in advance. You will be asked to place a deposit when you sign the contract. This amount should never exceed 20% of the total relocation cost. Also, a good moving company will never ask you to make payments in cash only. They will offer you to pay either with a credit card or cashier check. Asking exclusively cash payment is a certain sign that you're dealing with a fraudulent moving company.
Now you're ready to hire your movers
As you can see, there are many ways to recognize high quality moving companies. And having good movers by your side is the best way to ease the burden of relocation. So if they meet all of the above requirements – contact them and book your move.