The biggest challenges of moving locally in Michigan
No matter the distance of the move, some aspects of planning the relocation can be complicated. When moving locally, there are many obstacles that could happen during the moving day. Whether you are moving from a one-bedroom apartment or relocating to a large mansion, the planning process will be similar. Before you hire the best local movers Detroit MI, let's see some of the biggest challenges of moving locally in Michigan. By planning your move one step at a time, you will avoid unnecessary stress on your moving day.
What are the biggest challenges of moving locally?
People often underestimate local moves. However, a shorter distance of the relocation does not guarantee an easier moving day. For example, moving heavy inventory, sensitive and fragile items can be a big issue without professional assistance. If you can't move by car and have a larger inventory to relocate, you should look for reliable relocation companies Detroit. Here are some of the biggest challenges of moving locally in Michigan: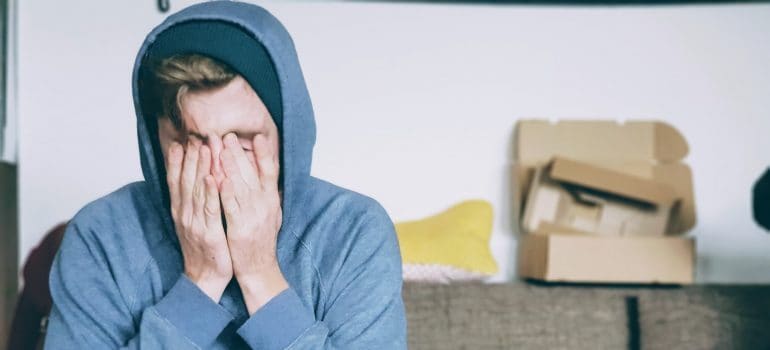 Finding an affordable moving company
Making relocation plans last-minute
Organizing the packing process
Moving with a limited budget
Making a timeline for the moving day
Handling heavy inventory
Moving during bad weather conditions
Finding affordable movers in Michigan
With so many moving companies available online, hiring one has been easier than ever. If you want to hire professional assistance for your local move, you should start looking for one as soon as possible. One of the biggest challenges of moving locally is handling inventory without any help. If you don't have family members or friends who can assist, hiring movers will be the best solution. Keep in mind that the best moving companies are booked ahead of time. In order to find affordable movers who you can trust, you should look for moving quotes at least a few weeks before a local move.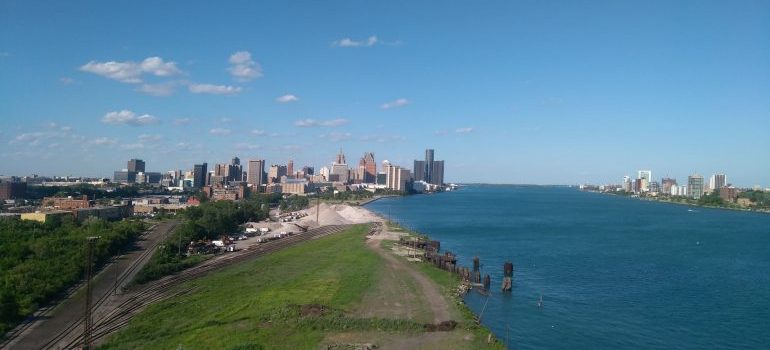 Planning a last-minute moving process
If you don't have weeks to prepare for the upcoming move, there is an easy way to avoid potential troubles. If you plan your last-minute move the right way, you will avoid potential troubles and stress. The most important thing to do in this situation is to downsize and simplify your move. Before hiring one of the best moving companies Waterford MI, you should make a list of services you want to pay for. Once you know what you are looking for, the process of hiring movers last-minute will be much easier.
Organizing the packing process
Besides all the challenges, moving locally has one big upside. When relocating within the same city, you can transport your belongings in a few takes. If you don't plan to hire movers, this might be the easiest way to transport all the moving boxes. However, packing too many belongings can be one of the biggest challenges of moving locally. If you overpack your moving boxes, your inventory can damage during the move.
In order to avoid trouble while planning the process, consider downsizing your inventory. Make sure to pack only those items you plan to keep in your new apartment. If you need to find additional space for some of your inventory, you can always ask your movers if they provide storage units.
Moving on a tight budget
Local moves can be easy and efficient, but that doesn't mean that this process is cheap. Moving on a tight budget is the number one reason people feel stressed on a moving day. If you are in this situation, keep in mind that there are many affordable movers Plymouth MI. If you start looking for moving quotes on time, you will be able to save money and still keep your inventory safe.
Planning the moving day
Once you decide on the relocation date, get your notebook and start making a timeline. Whether you plan to hire movers or not, you should write down a list of tasks to handle during this day. One of the biggest challenges of moving locally forgetting to pack some items. If you take one step at a time, you will avoid stressing out on your moving day.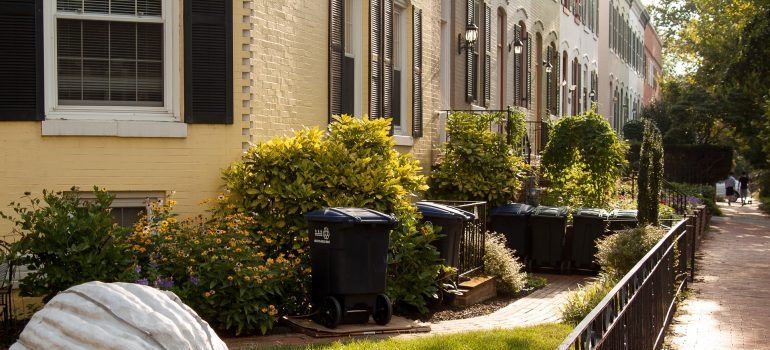 Handling heavy and oversized inventory
When it comes to handling heavy objects during the move, the distance of relocation is the least of the problems. Handling furniture during this process is the most common reason why people shouldn't underestimate a local move. Since this is a task you might need assistance with, you might want to contact reliable furniture movers Detroit MI. There is always an option of hiring movers for one service. Furniture relocation usually requires special moving equipment, which is why you shouldn't try to handle it without professionals.
Challenges of moving during bad weather
Even after making a perfect moving plan, some aspects of the move can be unpredictable. Some of the biggest challenges on a moving day can occur due to bad weather conditions. If you decide to move without professional assistance, this could become a problem. Heavy rain, wind, or snow can complicate even the simplest relocation. In order to avoid stress while moving locally, you should consider the weather conditions on time. Make sure to follow the weather forecast a few days before the move. In case the weather turns to worse out of nowhere, take one step at a time. If you pack all of your moving boxes properly, you should be able to load and transport them without too much trouble. Making a plan ahead of time will help you avoid the biggest challenges of moving locally in Michigan.