Tipping your movers – when and how much?
Different moving stages bring different kinds of dilemmas. While looking for a moving company, you wonder how to choose the right one. When booking your moving date, you want to know when's the cheapest time to move. And, when boxing up your belongings, you think about where to find the best packing supplies. But, as for the day of your move, you should think about how to reward your movers provided that you are satisfied with their services. Luckily for you, High Quality Moving Company grants answers to all of your questions about tipping the movers within this article.
First things first – should you be tipping your movers?
In a nutshell – yes, you should! Relocations are backbreaking work. And, when they are well-executed, giving your movers a tip is a way to show that you appreciate their effort, professionalism, punctuality, promptness, efficiency, and care. Keep in mind, however, that it is not an obligation, and they will certainly not demand it. Still, your movers will sure appreciate a tip if you are fully satisfied with the outcome. You can withhold the bonus if you are not, of course. In summary, it is a matter of your personal choice, but always a common courtesy and a nice gesture.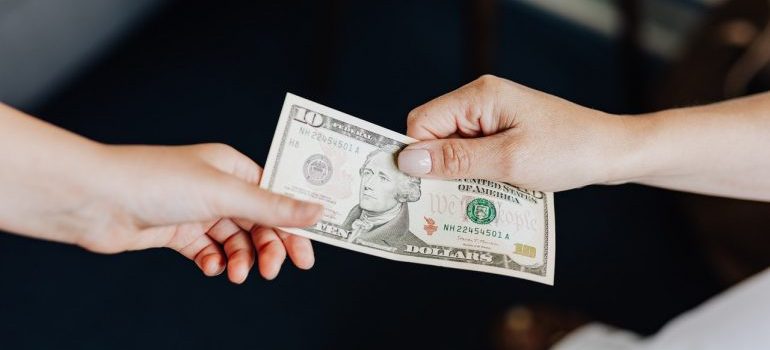 When should you tip your movers?
There are many factors that dictate the decision of whether you should express your thanks or not. Besides your goodwill, this also depends on their performance. And, when the time comes to part ways with your movers, you will most probably have a good idea of what you should do. So, what makes a job well done?
The movers you hired show up right on the schedule, and they respect your time and money when charging by the hour.
The manpower the company has sent corresponds with the complexity of your commercial or residential Detroit move.
They've completed the job faster than you'd expected them to and with high efficiency.
Everything they've loaded into the moving truck arrives in the same number, and intact.
The crew is rather pleasant, considerate for your requirements, and careful when handling your boxes.
Maneuvering lots of bulky furniture and carrying your boxes down numerous flights of stairs will also require tipping the movers.
The weather conditions on the day of your move were harsh (whether in terms of heat or cold), or the time of your move caused them to skip their meal.
In what situations is it OK to withhold your tip?
Paying extra to your movers is a reward for the excellent moving and packing services Detroit they provide. Consequently, if you are not at all happy with them, you can choose to pay a smaller amount or decide that your movers do not deserve anything whatsoever. Some valid indicators that could help you determine are any cases of damage, breakage, and loss, impolite crew members that employ strategies for wasting time when they're charging by the hour, etc.
How much should you tip your mover?
How much is enough and fair for the services your movers provide, especially if you are already moving on a tight budget, varies depending on the size and complexity of your move, the performance of the crew you hire, and how much you can afford. Nevertheless, the gold standard is to tip varying from 5% to 20% of the overall cost of your move. This will then be divided amongst the team members. However, in the event of harsh weather conditions, numerous obstacles, more than 8 hours of work, you should consider a bigger bonus. The same goes if they have simply done an outstanding job.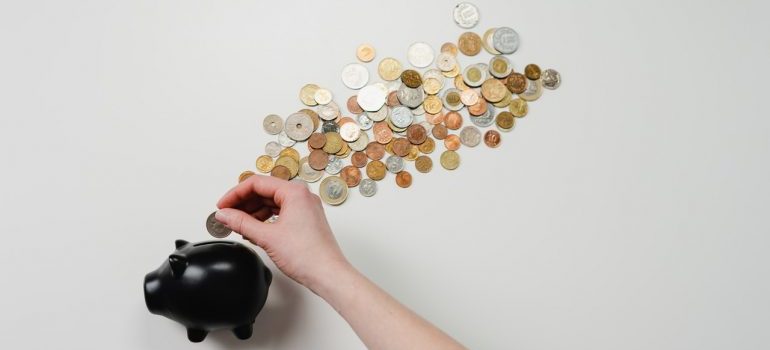 Another case of scenario which requires a larger tip is your mover's ability and willingness to accommodate your moving needs on short notice. If you are relocating within a limited timeframe and the experienced Michigan emergency movers you choose manage to transform something that is sure to get pretty overwhelming into a stress-free experience, you might want to be a bit more generous.
Is there any specific procedure when tipping the movers?
There are no particular procedures on how to go about it. Instead, it is very simple. After your movers arrive with your belongings, unload them to your new place of residence, and the job is complete, the tipping takes place. Also, it is a good idea to prepare the cash in advance. This way, you can simply take it out of your pockets, tip your movers and send them on their way.
Lastly, if you wish to avoid tipping everyone individually, leave the responsibility of distributing the money to the foreman or woman. However, if you were to ask movers themselves, they would tell you that they prefer that you pay each worker their share. This is the best way to ensure that everyone actually receives their tip. Moreover, it proves that you acknowledge and value their own personal efforts.
Are there any other ways to show your recognition?
Of course, there is! You can display your skills for managing the moving day. Providing cold beverages and food would be a kind gesture and one that your movers will most certainly appreciate. By treating your movers well, you will do so much more. First of all, you will increase the motivation and energy of the crew. And consequently, you will inspire them to display their best efforts when handling your stuff.
Naturally, water should be available to them the whole time, as it is essential hydration. But any other kind of beverage, such as coffee, hot cocoa, tea, and soda, is a great addition as well. As for the food, the team will definitely need a meal break, and anything from the menu will do. Sandwiches, burgers, or pizza are some of the most popular choices.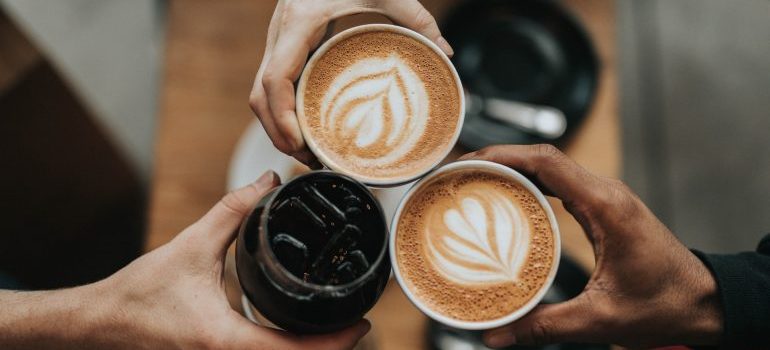 Still, although a nice gesture, it should not be a replacement for actually tipping the movers (the monetary tips). After all, these are professionals. And they are there not only to do their job but to do it the best they can. After all, handling your personal things is a big responsibility.
Services
Our Reviews


The best company t jay is a big helper and price is very good compared to other companys around.. I will definitely recommend them.