Tips and tricks for moving wooden furniture
Are you planning your relocation, but you're not sure how to approach moving wooden furniture? Professional movers Detroit are here to help you prepare all of your wooden furniture properly and make sure they arrive at the new location undamaged. Every type of relocation process is specific and it poses unique challenges. Regardless, moving wooden furniture is quite common for all types of relocation. That's why having a knowledge on how to treat your wooden pieces is crucial. To extend your relocation prep knowledge, keep on reading!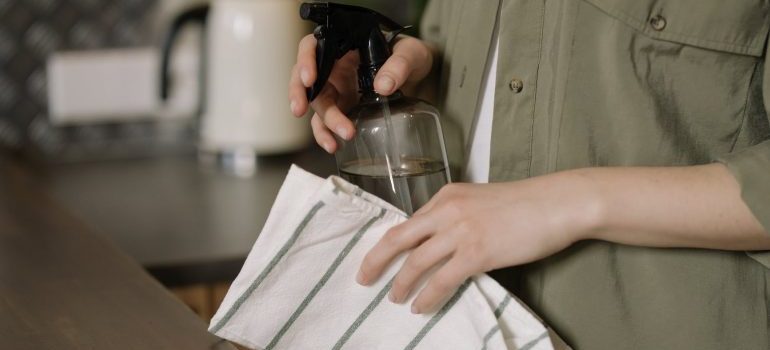 Prepare your wooden furniture for the move
Before you start packing your furniture, you will have to prepare it for the move properly. Whether you need the residential moving services, or packing services, there will always be a part of the process that you'll need to do by yourself. Firstly, you need to clean your wooden furniture. Go over your wooden pieces with a damp cloth, especially if you plan on storing it. Secondly, take the pictures of all of your furniture pieces.
If you plan on taking the insurance, it will be useless without the proof of how your furniture looked before the move. That way, if any of your items gets damaged, you will have the proof that the dents and damaged areas didn't exist before the relocation. In the end, the only thing that's left for you to do is to order quality packing materials. Some of them you can rent from the moving companies. When you rent the packing materials from the moving companies, you don't have to worry about what you're going to do with it after you relocate. 
What to do
Disassemble the furniture. This will make it easier for carrying, as well as for packing. When you separate the parts of the same furniture piece into different moving boxes, make sure to label them so you can find them easier. Moreover, the protruding parts such as legs, take up much more space in the moving truck than when your furniture is disassembled. 

Use the padding and the furniture blankets. Sometimes we have to transport the sensitive furniture pieces such as antique wooden furniture.

Antiques require special preparation

. In order to avoid the damage to the corners, small details, and generally the whole furniture piece, we have to place the padding and wrap them in the blankets. Corners are the ones that should get the most attention, as they're the ones that easily get damaged.  

Get the additional plastic sheets and tarps to have in case it rains. Check out the weather forecast a few days before the relocation, and get the plastic sheets if necessary.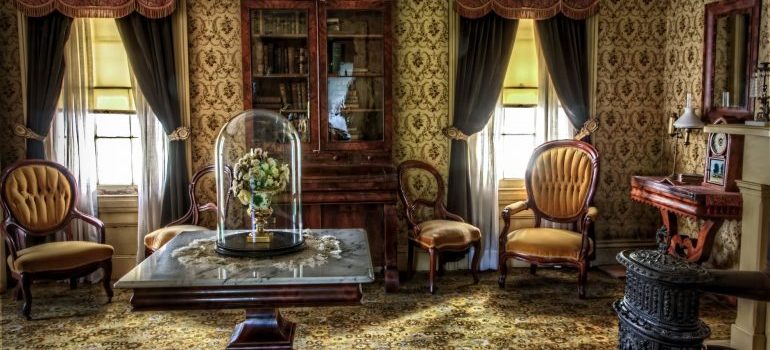 What not to do
Don't wrap wooden furniture into bubble wrap. It will cause damage to the wood's surface. When you want to use the bubble wrap, you also need to use the material as the mid-layer. Use the packing paper or some kind of textile material to separate the wood from the plastic layer when you're moving wooden furniture. 
Don't place other items on top of your furniture. If the items are light, then it's fine. You can place light cardboard boxes with clothes, but that's it. All other items and heavy boxes might cause the damage, especially during the transportation. 

Don't loose your time when you're preparing to move your furniture. Order the materials online if you can, for example. 
Pay special attention to the drawers
Numerous wooden furniture pieces have drawers. Be it cupboards, wardrobes, or a table. Some of them have even more small parts that might fall out or cause damage if they're not properly handled. When you first start packing the wooden furniture, take off all of the small parts like the drawer knobs, handles, glass details, or anything similar. Pack those parts separately, in a special bag, or a cardboard box which you'll label with its contents' names. If there are glass parts that are hard to remove, place an X with the tape over them, and secure them as much as you can by using the tape, the sponges, corner protections, and furniture blankets.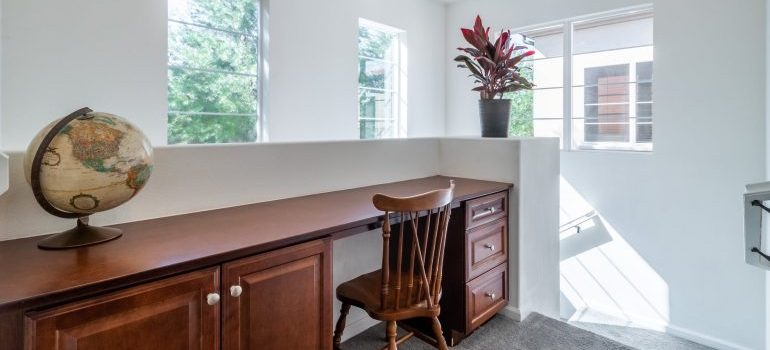 Don't forget to ask for help
Wooden furniture is one of the most often moved type of furniture. It can weigh a lot, which is why people often aim to get help. If you have to deal with the big, bulky furniture pieces, don't hesitate to get the help. Furniture movers Detroit are more than happy to help you move all of the heavy furniture pieces. When you take the matters into your own hands, you risk damaging the furniture and the home, but most importantly, you risk getting yourself hurt. Relocation is already a very tiresome process, and you should avoid any type of accident that you can. There's another option, in case you don't want the professional help: ask your friends and family. They can help you with numerous relocation tasks, but also with the carrying of wooden furniture. Ask your family members and friends whether they're free to help you, at least two weeks in advance. That will give them the chance to make the time for you and show up. 
Hire professionals when you're moving wooden furniture
When you're moving wooden furniture, the pieces are often heavy and dangerous. Why not hire one of the best interstate moving companies Michigan? Get the professional help to ensure your safety, as well as the safety of your furniture pieces. If you're transporting antique furniture, definitely get the help of professional, trustworthy movers to get it transported to the new location without a scratch. Moving wooden furniture doesn't have to be complicated or stressful – with the right moving company, you can have a seamless transition to the new location! 
Services
Our Reviews


The best company t jay is a big helper and price is very good compared to other companys around.. I will definitely recommend them.