Tips and tricks for packing books for moving
Relocations are hard and there are some parts that are even harder than the rest. Packing is definitely one of the most time and nerve-consuming part of any relocation. That is why you need to learn how to do it right. Still, there are some parts of the packing process that are even harder than the others. For example, packing your books the right way is not something you would think could be the problem. But, if you don't do it right, even hiring professionals at High Quality Moving Company to relocate your home can be quite a problem. That is exactly why we made sure you can find all the best tips for packing books for moving. If you make sure you give it some time and effort, you will have nothing to worry about.
Why is packing important, if you do it the right way?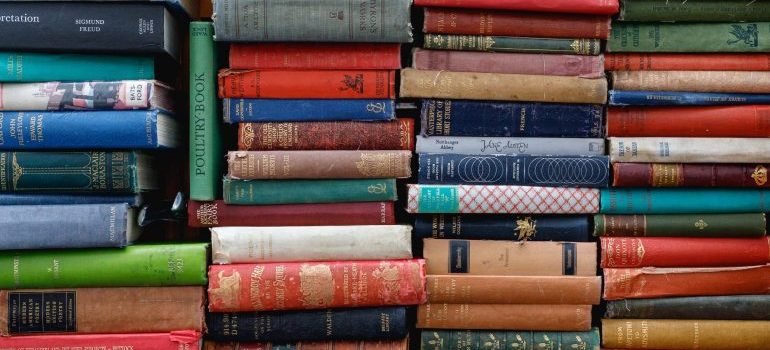 You should know that packing is definitely one of the most important parts of any relocation. So, you need to make sure that you do it right. Only if you pack your belongings the right way, they will be able to get relocated without being damaged in the moving process. Even if you are moving on short notice, and hiring same day movers Detroit offers, you have to take care of packing. This is the only way for you to be sure that you are going to get all your belongings moved without damage. So, packing books for moving is not going to be hard if you know the rules, but it is really beneficial and will help you move without stress.
The step-by-step guide to packing books
Once you got to know that you have to relocate your home, you will start preparing for the move. And packing will take up most of this time as well. You need to take care of many things before you actually get over with the packing, so you should make sure you start as soon as possible. Here is what you need to do so you can pack your books for a move:
You should declutter before starting to pack your books
Get the right packing supplies
Clean your books
Pack them the right way
You can even choose to get a packing service if you don't feel like doing this by yourself, but there is no need, you can surely do this without any help.

Decluttering before packing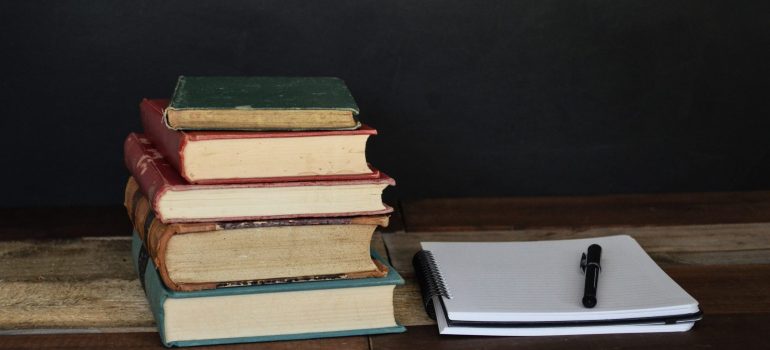 You need to make sure you declutter your bookcase before you start packing. Take a good look at your books and see if there are some that you don't want or need anymore. Once you have all of them in one place, it will be easy to determine what are the books you are done with and what are the ones you might read again in the future. For the ones that you don't need anymore, you can donate.
There are many places where you can leave your books, and they will still be used and loved. Finding them a new home should be easy, and you will have fewer things to pack. Decluttering when it comes to your home library is also really important since books are really heavy. And, if you have many books to relocate, you will have to pay much more for your move. So, getting rid of them will surely lead to more affordable relocation.
Don't forget to get the right packing supplies
Moving your books is not hard if you use the right moving boxes. You will have to get new, high-quality moving boxes, and you have to make sure that they are not large. Smaller boxes or maybe medium-sized ones will do. Books are heavy and you have to be sure that you can actually move the box filled with them to your new home. So, only pack enough books in one box as you can lift and everything will be more than fine. You can even order your packing supplies and get them delivered to your home. This way, you won't waste any time.
Cleaning the books is another step to consider
Now that you know what books will be moved and have the packing supplies, you need to clean them. The best way to do it is by simply using a soft cotton cloth and dust them. Don't use water to clean the books so you don't damage them and they will do just fine. Once this part is over you can pack books for moving.
The importance of positioning when packing books for moving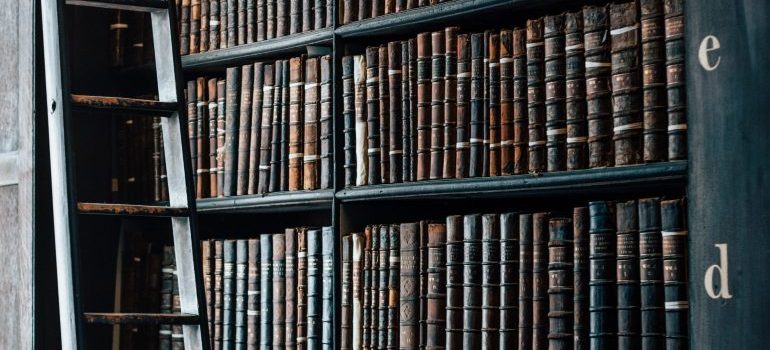 Knowing how to position the books can significantly help in packing them properly. When it comes to the hardcover books, you want to put them standing upright with the spines to the wall of the box. With the books that do not have hardcovers, you need to put them laying down in the box and stack them one on top of another. You will do great this way! Once you are done with filling up the box, close it and make sure you can lift it as well. Use the duct tape to close the box and label it.
Packing books for moving isn't really hard, and you can be sure that you will do a great job if you try. All you have to do is make sure your boxes are not too large, and go through the books so you can declutter before you start packing. You will do great. Remember to never throw the books away, always check if there is someone who wants them, and if not, donate your books. You will certainly make someone happy this way. Your home library can now be moved without any trouble!
Services
Our Reviews


The best company t jay is a big helper and price is very good compared to other companys around.. I will definitely recommend them.