Top neighborhoods for seniors in Metro Detroit
If you are a senior moving to Detroit, you are in the right place. Let's begin by saying that Metro Detroit is full of amazing neighborhoods to grow old in. Whether you want an apartment in Midtown or a tiny cottage in northwest Detroit. There are a lot of options to explore and enjoy some of the top neighborhoods for seniors in Metro Detroit. Don't you worry, as we are here to help you in this endeavor. Read our article and prepare yourself for a new chapter in your life.
How to choose some of the best neighborhoods for seniors in Metro Detroit?
One of the first steps to take if you're thinking about moving to Detroit as a senior is this one. Hire only the best Detroit local movers. Not only will they conduct your relocation impeccably, but they will help you with the issue of your new neighborhood. Whether you want a peaceful area or a little more urban part of the city, they'll help. You will be left to enjoy Metro Detroit with its beautiful architecture and picturesque tree-lined streets. However, it's not easy to decide on the neighborhood where you'll live. That's why we are here to help you discover some of the best neighborhoods for seniors in Metro. With a focus on diverse areas and communities with strong neighborhood association groups, you'll be covered.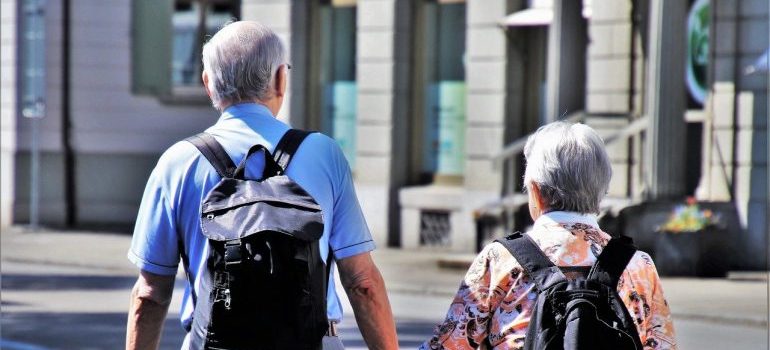 Do your research before you pick the right neighborhood
It's important to do your research before you move. So, research on different neighborhoods depending on your lifestyle, and accordingly decide which neighborhood suits you best. Also, contact and visit residences that interest you, and don't be afraid to negotiate. After all, you'll be living in Detroit and you deserve the place that suits you. Also, visiting multiple residences shall give you a clear idea of the surrounding ambiance, and other neighborhoods. Finally, it's important to choose the right house in the right Metro Detroit neighborhood to meet your needs. Also, look for the facilities such as heating, cable TV, and AC. A wide balcony and in-unit storage is also an important part of your home in your new neighborhood.
Visit the neighborhoods for seniors in Metro before you decide
Another thing to check is if there are nearby grocery stores that can provide door delivery services. Also, check for public and private transportation services provided for senior people. And don't forget to check with nearby medical stores about your medicines. Or the options for door delivery monthly if needed.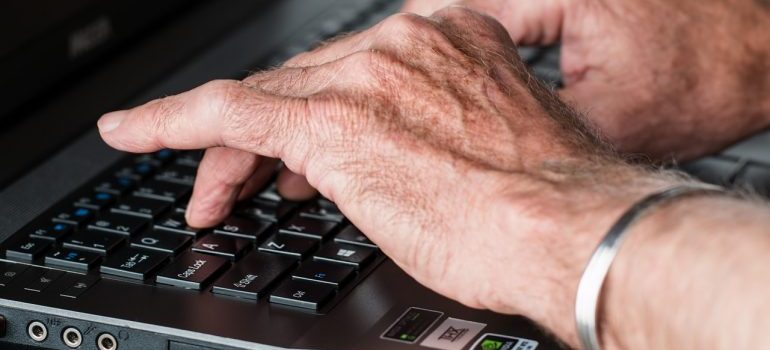 One of the good neighborhoods for seniors in Metro Detroit- Jefferson-Chalmers
Although Metro Detroit doesn't border an ocean or lake, it has the Detroit River. After you hire the best movers in Macomb County MI to conduct your relocation, pay attention to this neighborhood. If you move to Jefferson-Chalmers, you'll be in a position to own waterfront property. No doubt you'll enjoy the view during your retirement days. You can also walk alongside the banks of the Detroit River and meet there with your friends. This neighborhood offers bungalows that you'll find easy to manage as a senior. No stairs for you to think and worry about. Another charming part of this area is the "Venice of Detroit", the Canal District leading to the river.
North Rosedale Park
Another interesting neighborhood for seniors is North Rosedale Park. With beautiful homes for the community-minded, no doubt you are going to love this area. With a little help from High Quality Moving Company Detroit, even a relocation won't be hard on you. So, if you're looking for a charming historic home, then North Rosedale Park might be the place for you. With many gorgeous and unique homes, this part of Metro Detroit has a special feel. Also, for less than $100 a square foot, it's quite affordable. Moreover, residents regularly host cleanups, and the neighborhood features community gardens and theater groups. All of this is quite appealing for seniors, as it daily provides fun and amusement.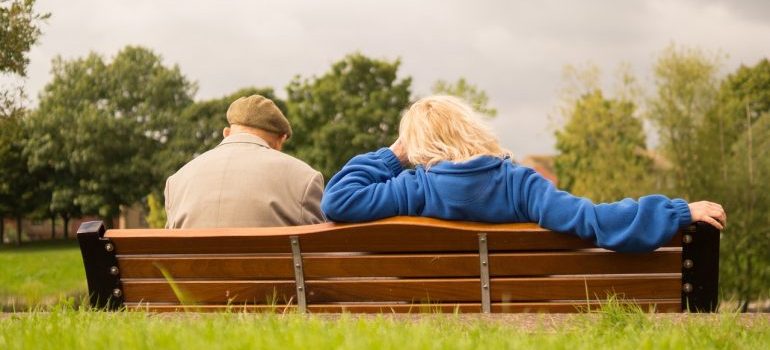 More ideas for senior-friendly neighborhoods in Detroit- Palmer Park
If you are a history lover, that Palmer Park might be the right neighborhood for you. The neighborhood of Palmer Park is on the National Register of Historic Places. So, you can find simple buildings in the international style. However, if you are looking for something more interesting, why not looking for Egyptian-influenced Art Deco buildings? You can enjoy your walks and the architecture of those buildings. Also, many homes in this part of the city are situated around Palmer Park. This park is one of the city's largest parks. It has a little lake, a forested area, and plenty of paths to walk. Hence, you can enjoy nature and walk through this park if you pick this particular neighborhood.
What does Palmer Park have to offer as a neighborhood in Metro Detroit?
Palmer Park has amenities such as a grocery store that will fulfill all your shopping needs. Also, there is a redevelopment of the fairgrounds in a plan, so that might be interesting as well. So, let's summarize- what can you expect from Palmer Park?
Dense and diverse apartment living with a park as your backyard.
Different home types, such as International style or Art Deco,
Nearby Palmer Woods, where you will have the opportunity for excellent architecture gazing.
East English Village
This Metro Detroit neighborhood has modest but well-maintained housing stock. Also, it's still relatively affordable, as you can find a home for less than $200,000. One of the things you'll like is that it's not in the city center. Therefore, you won't have to be surrounded by the everyday crowd downtown.
The summary
After you've gotten to know the top neighborhoods for seniors in Metro Detroit, you'll be able to decide what suits you best. We wish you good luck.
Services
Our Reviews


The best company t jay is a big helper and price is very good compared to other companys around.. I will definitely recommend them.