Ultimate guide for moving to Novi MI
If you've decided to change your surroundings and move to Novi MI, you will not make a mistake. As you probably already know, this city has so many great features. One of them is its location which represents a central point between two different areas. So, if you are considering moving to Novi MI, we've got the ultimate guide to help you in this endeavor.
Moving to Novi MI- let's start with the basic information
One of the fastest-growing cities in Southeastern Michigan. With that being said, you have to know that hiring the best movers Novi MI is imperative. When it comes to geographic facts, the city of Novi has a total area of 31.3 square miles. One of the interesting facts about this city is that has several lakes. The largest one is Walled Lake. Then, there is Shawood Lake just southwest of Walled Lake. If you are considering moving to Novi MI, you'll be able to enjoy these beautiful water sceneries. Especially because there are several smaller lakes within the city. They were created by gravel pit mining or as stormwater retention areas. Also, if you want to find waterfront property in Novi, you have plenty to choose from.
The best features to know if moving to Novi MI
Location
The city of Novi is located approximately 25 miles northwest of the center of Detroit in southeastern Michigan. The proximity to the airport is one of the upsides of this city. It would take you about 35 to 45 minutes to get there, depending on where you live. Novi is situated in prestigious Oakland County, in the Detroit metro area. So, if you decide to move to Novi MI, hire High Quality Moving Company. They will do the job without a problem, as they are highly professional. You will be left to explore your new city and enjoy yourself.
Gorgeous parks are waiting for you if you move to Novi MI
The city of Novi has a beautiful natural area. One of the parks is Lakeshore Park, located between Walled Lake and Twelve Mile Road. This is one of the largest parks in southeast Michigan. If you are moving to Novi MI with your family, you can all enjoy the beautiful nature. Also, if you are a sports fan, you will have many interesting events to attend. Located behind the Novi Civic Center is Ella Mae Power Park where softball and baseball games are hosted. On the other hand, if you are moving during summer, Lakeshore Park hosts many summer activities. With 9 miles of trail for walking, running, or biking, you can enjoy it daily.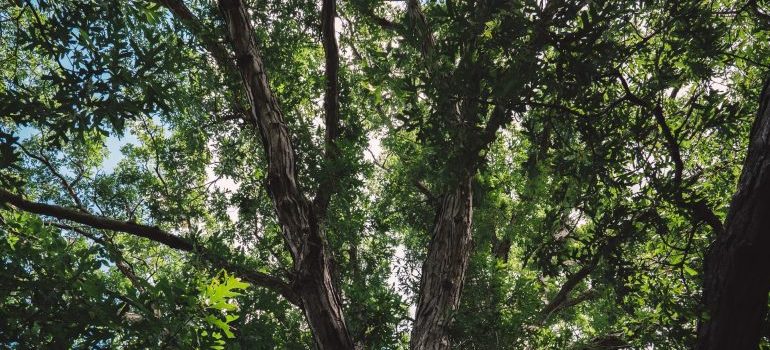 Good places for shopping
Although you're probably not moving to Novi to go shopping, it's good to know you have the options. First, 12 Oaks Mall, Fountain Walk, and Novi Town Center provide great retail, dining, and entertainment environment. Then, you can find so many stores and great restaurants within a mile of each other. That will leave you plenty of choices to go out and explore new places after you move long-distance. As for the relocation itself, hire only the best long distance movers Detroit.
Schools in Novi MI
One of the top priorities for parents moving with their children are schools. When it comes to the school system in Novi, there are four public school districts. You can choose from Novi or South Lyon Community Schools. Or Northville Public Schools, or Walled Lake Consolidated School District. However, most of the students attend Novi Schools. But you will choose the school for your kid depending on where you live. Also, it's good to mention that Novi has an award-winning, nationally recognized school district. One of them is The City of Novi public school system. It has been awarded one of Michigan's highest levels of academic achievement- a gold medal school district. Besides the quality, it's great that all Novi Community Schools are within the city borders. Picking the right school is one of the things to make moving easier on your children.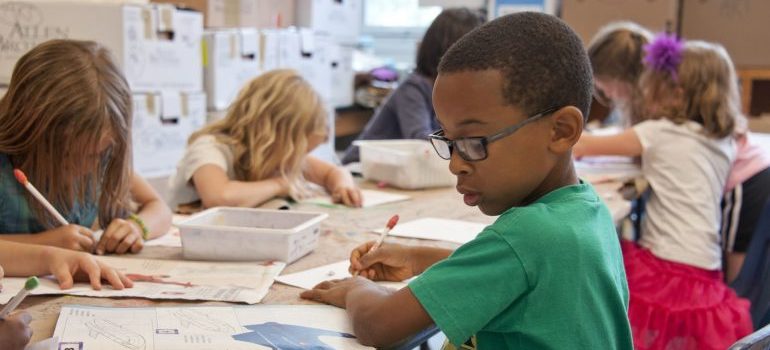 Jobs
Another great fact about the city of Novi is that it has a growing economy. It offers many professional employment opportunities. Therefore, if moving for a job, you won't make a mistake when moving to Novi MI. Due to its great location, this city is an ideal business location. Novi provides convenient access to expressways and easy access to amenities. It also provides high-tech and industrial land development opportunities. All of this is very important, especially nowadays, with the expansion of the high-tech jobs market. Additionally, Novi MI is well-connected to highway, rail, and air transportation routes. That will allow you to commute to your workplace without problems.
Programs for citizens of all ages
The city of Novi has a great program for people of all ages. No matter if you are a toddler or a senior. The recreation department has about 1,300 recreation programs and events throughout the year. The main goal of these programs is to provide healthy and educational activities to Novi's residents. For younger citizens, these programs include soccer, lacrosse, T-ball, basketball, and tennis. Also, there are horseback riding, line dancing, and karate classes. You can do all of these activities with your children, of course. Finally, you can visit The Novi Ice Arena for a little bit of hockey, skating lessons, or even birthday parties.
Recreation for golf lovers
Another great activity after you move to Novi MI is golf. The city of Novi has several golf courses. The Links of Novi is a public course, which you can visit. There is also Westbrook, another public course, with tree-lined fairways built on rolling terrain and 18 holes. So, if you are a golf lover, moving to Novi MI will meet your expectations regarding the golf courses.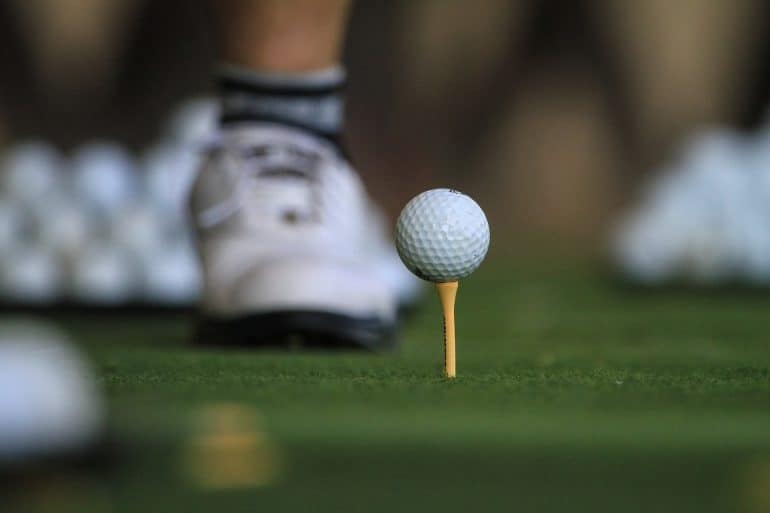 Moving to Novi MI – a new chapter in your life
As you could see, moving to Novi MI will be fulfilling in so many ways. All you have to do is to be with an open mind and ready to explore. We wish you good luck and great fun in this new chapter of your life.