What are the different types of moving estimates
We all know that moving to another house can be stressful. There's a lot of planning included, from finding a reliable moving company to packing and getting everything set. Also, one of the most important things to do is to budget and handle your expenses properly. Good thing is that many companies provide a free online moving quote and different types of moving estimates. We will be explaining the different types of moving estimates and their pros and cons. Also, we will let you know the best option out of the three.
What are the different types of moving estimates?
Hiring expert movers can run anywhere from a few hundred dollars to several thousand. The price could depend on who you hire, how far you're relocating to, and what services you choose. A moving estimate is a way for you to know how much your move is going to cost. Different types of moving estimates work in many different ways. Even if you are moving locally or relocating cross-country, the same rules will apply. Some companies might ask for different types of moving estimates based on the type of relocation.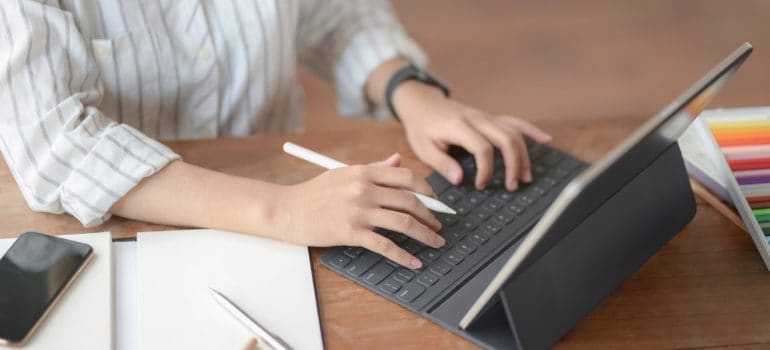 However, no matter how small or big your move is, you should still get a moving estimate. There are three types of moving estimates:
Non-binding estimate
Binding estimate
Binding not-to-exceed estimate
Non-binding estimate
Out of all the kinds of estimates, non-binding is the most usual. As the name indicates, this estimate is not bound by a contract, but it is a rough estimate of what your move might cost. In this case, there are two options:
A moving agent will come to your home and examine your load.
You can get this estimate through e-mail or over the telephone. If you give the moving company the accurate weight of your things, their estimates will be a lot closer to the actual value.
The main advantage of a non-binding moving estimate is that they are usually free of charge. Also, they give you a clear picture of what everything will cost. That way, you can plan your budget accordingly. The downside is that the price is not set, as the cost of your relocation can change on a moving day. So, you are not 100% certain that is the precise amount that you will spend. Therefore, this is not the best option.
Binding estimate
A binding estimate is when the mover guarantees a fixed price based on the estimated weight of your belongings.  You will sign an agreement that legally binds both you and your reliable moving company to that price. The positive aspect of this type of estimate is that you know exactly how much you will pay for your relocation. Another advantage is that you will pay the same price even if your items exceed the estimated weight.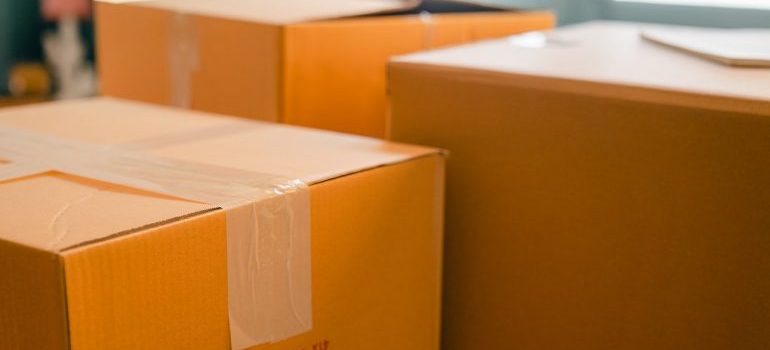 However, if your belongings end up weighing less than estimated, you will still need to pay the agreed price. Also, adding belongings after you signed the agreement can result in the change of the original contract. If you fail to report everything that you've added, you risk breaking the agreement and paying penalties. This type of moving estimate is also usually more expensive. 
Binding not-to-exceed estimate
Out of all of the different types of estimates, binding not-to-exceed estimates is considered to be the best one. It is very popular with long-distance moves, but not as much with local movers since these moves are more time-sensitive. This type of estimate means that even if the weight of your load exceeds the original estimate, you won't be charged anything extra. However, if the shipment weighs less than originally calculated, you will only pay for the cost of shipping the actual weight. It means that, if you agree to a binding not-to-exceed estimate, you could end up paying less than first agreed upon. In case you add more belongings, you will need to talk to your movers or you will be violating your contract. You may need to arrange a new estimate.
Read your contract first
When receiving a contract from reliable movers in Detroit area, they should be precise about the type of estimate you agreed on. Also, they need to attach the estimate to your Bill of Lading contract. When talking about a long-distance move, the contract should involve:
Name and the address of your movers
The tariff cost
Miles traveled, and fuel surcharges
Transportation cost
Minimum weight and estimated weight
Discounts, if some apply
Packing and unpacking service fees
Storage charges
Insurance surcharges
Keep in mind that the time of the week, month, and year can end up altering the price of your move. The prices will most likely be higher if you're relocating anytime between May and September. The same goes for relocating during the weekends, holidays, or at the beginning or end of the month.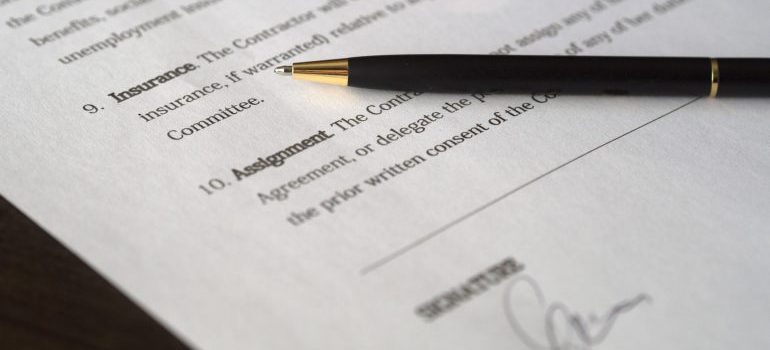 What is the best type of moving estimate?
Once you identify the specifics of each estimate, it will not be hard to figure out which is the best option. Since it gives many advantages without any drawbacks, a binding not-to-exceed estimate is the most desirable option for customers. However, moving companies resist handing out these estimates in a short amount of time. If you are working in a framework and are lacking enough time, a non-binding estimate can also be a good choice as you can get it in the shortest amount of time. Finally, when it comes to planning your budget easier, the binding estimate is the best option. It provides you a reasonably accurate value of what total relocation costs will be. 
Ready to move? Contact your professional movers!
Once you are ready to start your adventure, once you have all the information prepared, all that is left to do is to contact your movers and organize your relocation! You can also ask them about the different types of moving estimates or services that they provide. They will be happy to get your request! Good luck and happy relocation!