Your guide for moving to Canton MI
If you are thinking about moving to Canton MI, you are in the right place. In this ultimate guide, we'll help you plan and find out everything you need to know. From hiring the best movers Canton MI to all the perks of moving and living there. Read this article and prepare for this new chapter of your life called moving to Canton MI.
Moving to Canton MI- the basic info
One of the most appealing places to live in Michigan is Canton. Canton has a population of over 90,000 and it's one of Michigan's fastest-growing communities. So, if you decide to move there, you can choose from some of the best moving companies Detroit. Moreover, you should know that Canton MI is home to vibrant culture and arts, recreational opportunities, and upscale dining and shopping. Also, there is a vast array of entertainment waiting for you if you are moving to Canton MI. In one word, there's so much to explore and enjoy in this appealing community.
The position of Canton MI is attractive and convenient
One of the perks of moving to Canton is the ease of getting on I-275, which runs along with the western suburbs. Also, the proximity of Downtown Detroit is quite appealing, as it takes a 30 minutes ride. As for Detroit's main airport, you can also get there in less than 30 minutes. Finally, many people decide to move to Plymouth or Canton because it's a halfway point between Detroit and Ann Arbor. Canton is located close to several major expressways but also within 8 miles of each of Detroit and Ann Arbor. Not to forget to mention that it's less than 10 miles to Detroit Metropolitan Wayne County Airport, Michigan's largest airport.
The good sides of moving to Canton MI
Great educational options
Another great feature of Canton is the school system. Canton is served by the Plymouth-Canton Community Schools, Wayne-Westland Community Schools, and Van Buren Public Schools. The majority of Canton youth go to the Plymouth-Canton School system. However, for those pursuing higher education, moving to Canton MI is quite convenient. That's because it's located within a short commute to many of Michigan's most highly-esteemed colleges and universities. That includes the University of Michigan, Wayne State University, Eastern Michigan, to name a few.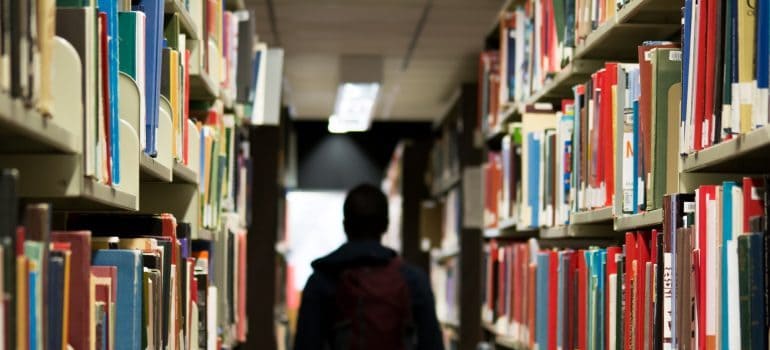 House market in Canton
If you move to Canton, the first thing you should do is to get yourself the most reliable furniture movers Detroit. Only afterward, you should start picking houses. When it comes to prices, the median home value in Canton is $207,500. Also, the median list price per square foot is $120, which is higher than the Detroit average. It's fair to mention that Canton home values have gone up 8.7% over the past year. If you plan on renting, the median rent price is $1,600, which is higher than the Detroit Metro median of $875. Take all these aspects into consideration if you plan on moving to Canton MI.
Population and neighborhoods in Canton
Canton is a larger medium-sized town in the state of Michigan, with a population of 90,173 people. It has 23 constituent neighborhoods and is the 11th largest community in Michigan. This city offers many job opportunities, especially for those who are moving for a job. All in all, Canton MI is a town of professionals, office and sales workers, and managers.
More facts about Canton MI
Often, people who consider moving to Canton MI are worried about the weather conditions. Especially if they are moving from the south. The worst two months are January and February when it's cold and snowy. However, if you don't want to move during winter, simply skip this period and plan a winter vacation. On the other hand, the warmest month is July, when the highest recorded temperature was 102°F back in 1988. Finally, the coolest month is January and the maximum average precipitation occurs in September.
If you are an art lover, you can enjoy the Village Theater. With a 400 seat premier performing arts center at Chery Hill, it's quite a multicultural community events center. No wonder Canton residents often visit this cultural amenity to take in an art exhibit, a live show, or concert.
If you decide to move to Canton MI, you can choose from a wide variety of traditional restaurants. Yet, you can also find unique specialty restaurants, featuring a diverse array of cuisines for every taste.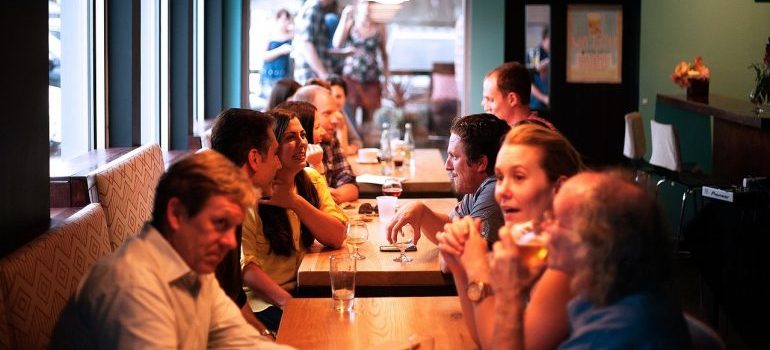 Shopping options
Canton has Downtown Development Authority District which features over 300 retail, medical, and commercial facilities. Canton also draws visitors daily from near and far, as it's home to Michigan's only IKEA store. There are so many options for you to choose from and buy the things you need after you move there.
Recreational activities
If you are an active type of person, you are going to love it living in Canton MI. You can enjoy the Summit on the Park and Canton Sports Center. Also, there are local golf courses like the pristine Pheasant Run Golf Course, alongside numerous hiking trails and parks. For gym lovers, Canton offers a variety of health clubs and gyms to fit everyone's needs.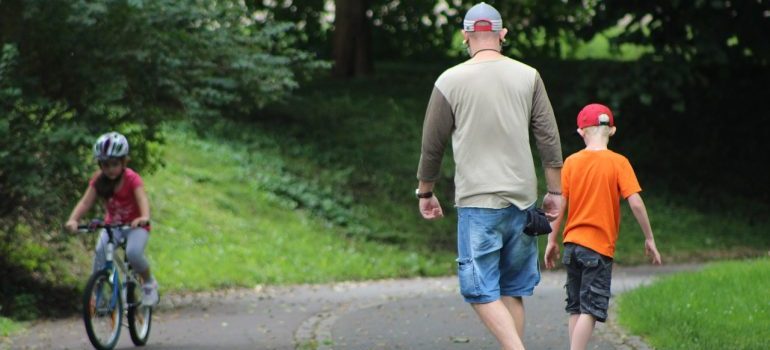 Entertainment and special events in Canton MI
If you move to Canton, especially if you move with your kids, you can find plenty of entertainment. You can enjoy Emagine Theater, Zap Zone, and Arctic Edge Ice Arena, home to many Olympic greats. As for special events, the Canton Liberty Fest is one of the most anticipated family events every year. In beautiful Heritage Park, the township puts on a week of events, right in the heart of Canton, Michigan. The event features live concerts, carnival rides, but also a movie under the stars, and many other family activities. You can also enjoy fireworks and a variety of food and beverage options. Canton citizens also look forward to events like Canton's festive 4th of July celebration and the Canton's Farmer's Market.
Moving to Canton MI is a great idea
Our conclusion is quite simple- moving to Canton MI is a great idea, which gives you plenty of possibilities. Explore it and enjoy it!