Your guide for moving to Commerce Township MI
There comes a time when people feel the need for a change. If that change means relocation, then you're in the right place. If that change means moving to Commerce Township MI, then you are surely in the right place. In our special guide, you can find everything you need to know about this topic. From Commerce appearance and possibilities to weather and the best movers Commerce Township MI. Stay tuned and find out all there is before moving to Commerce Township MI.
What to expect from moving to Commerce Township MI?
If you are thinking about moving to Commerce Township, you should know the basics. First, do not expect a centralized downtown area. Because Commerce doesn't have historic two or three block areas with little stores. Also, there are not many stores in Commerce Township except on its eastern edge. However, you can find lots of stores between M-5 and Haggerty Road, which is on the east edge of the community. Moreover, if moving to Commerce Township, you will find many restaurants, gyms, and large chain stores along Haggerty Rd. Also, you will be able to find different grocery stores and banks. Actually, you will need five to ten minutes to all everyday needs in communities.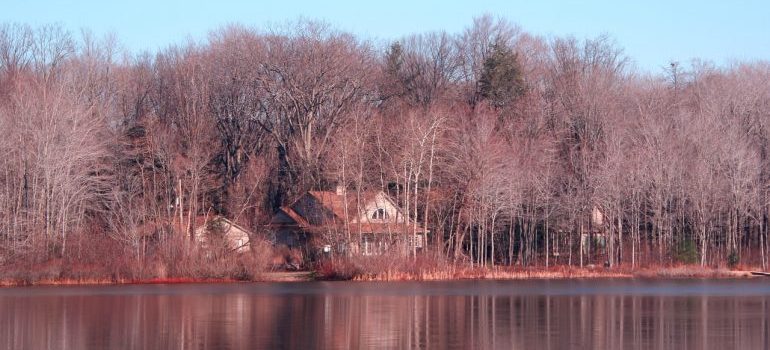 Proximity to other cities if you move to Commerce Township MI
Firstly, there's Novi to the south, with many shopping areas that could keep you walking in and out of stores. Also, just 5 minutes to the west, there is Milford and its historic downtown area you can enjoy. You see, if you move to Commerce Township MI, you have everything close at hand, which is a big plus.  Finally, don't forget that the crucial thing before moving to Commerce Township MI is to hire reliable moving companies Detroit. That will be a good guarantee for a successful relocation.
The population and jobs after moving to Commerce Township MI
With a population of 40,186, Commerce Township is a great place to move to with help from the most reliable movers. Also, it's an interesting fact the demographics of Commerce are comprised mostly of college grads who are married. Also, residents are primarily property owners, which means there aren't a lot of apartments or rental in this city. Of course, that is always a sign of a strong and reliable community. Meaning, you can enjoy playing pool, right after you move it with help from pool table movers Detroit. As for the jobs, the top job categories here in Commerce are admin, sales, office, manufacturing, and executive. Therefore, there are a lot of job options if you plan on moving to Commerce Township MI.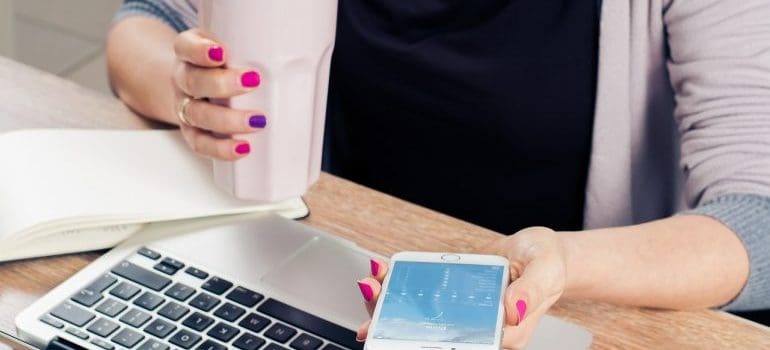 Enjoy your free time if you're moving to Commerce Township MI
One of the great aspects of moving to Commerce Township is that you'll get to enjoy the Lakes Area. With about 14 named lakes in Commerce Township, Commerce has a special feel. Especially because the roads go around the lakes. Also, some of the main thoroughfares in the northern part of Commerce are two-lane roads. However, note that they can get congested during rush hour. Furthermore, the lake area is heavily wooded, which allows you to enjoy the scenery. Especially, the winding roads around the lakes will provide pleasant views of the scenery. That's why Commerce Township is a lake city, for sure.
More facts to know if you're moving to Commerce
The weather in Commerce is like in most of Michigan. You can expect all four seasons and a beautiful fall with magnificent colors of nature. Also, the average summer temperature is 82 degrees, and the average winter low is 15 degrees.
If you're moving to Commerce Township MI, most small industrial parks are along the M-5 road and the Martinson Parkway. As for the rest of the township, there are residential homes.
As for the schools, there are two very good school districts in this community. The first one is Walled Lake Consolidated Schools and the second one is Huron Valley Schools.
Regarding home value in this city, the median price list per square foot is higher than the Detroit Metro average. Of course, lake homes are usually much more expensive than a regular home. So, this adds to the average value of homes in Commerce. And that's why the majority of homes in Commerce are going to be more expensive.
Neighborhoods and houses in Commerce
After the decision to move to Commerce Township, there are a few important decisions to make. One of them is about a part of the city where you'll live. So, Commerce has quite a few newer subdivisions with newer built colonial and contemporary homes. All of them are over 200 square feet in size. However, you can find small ranches and bungalows in the city as well. Also, there are golf course communities and many other subdivisions with lovely brick homes. Of course, let's not forget that this was also a lakes area. Meaning, you can find streets of smaller bungalows and ranch homes around the lakes. And that will give you gorgeous surroundings and a possibility for everyday walks near your home.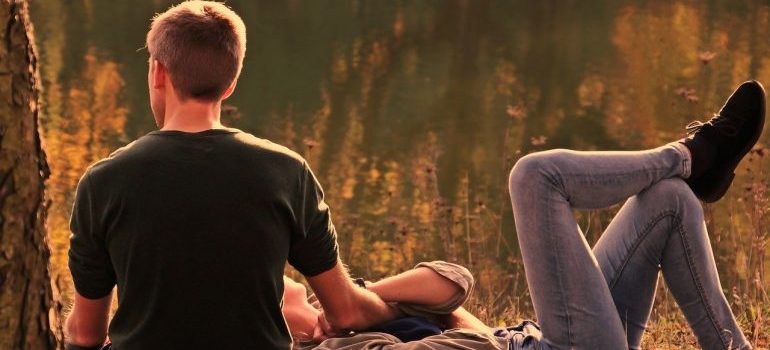 The safety in Commerce Township
If you are moving to Commerce Township with your family then surely one of your biggest concerns is safety. Well, if you've decided that Commerce is the place for you, you shouldn't worry about safety. Because Commerce is one of the safest cities in the state of Michigan. You can peacefully enjoy your stroll around the lakes, without worrying about being mugged.
The summary
If you are moving to Commerce Township MI, you will not make a mistake. You will have all the possibilities at your disposal, without any downsides big cities have. We wish you a pleasant experience and safe relocation.
Services
Our Reviews


The best company t jay is a big helper and price is very good compared to other companys around.. I will definitely recommend them.