Your guide for moving to Troy MI
There comes a time in every person's life when one wishes to change a place of living. In those situations, it's important to do thorough research and find a city that suits your needs. One of the suggestions for your relocation is Troy Michigan. Therefore, in this article, you can find everything you need to know if you're moving to Troy MI. Let's get down to business, shall we?
Before moving to Troy MI, get to know the basics
Troy is a beautiful town in Michigan. At the 2010 census, it had a population of 80,980 and it is in Oakland County. It is fair to say in the beginning that Troy is one of the best places to live in Michigan. Therefore, it's worth moving to Troy, with help from the best movers Troy MI. You won't make a mistake by choosing this vibrant city to be your place of living. That's because Troy offers its residents a dense suburban feel, with a lot of coffee shops, restaurants, and parks. Furthermore, it's good to mention that most residents own their homes. Also, many young professionals are nowadays moving to Troy MI, as residents tend to have moderate political views. Troy also represents a city full of office buildings, convenient for professionals. Finally, Troy has highly rated public schools, which is important if you're moving there with your youngsters.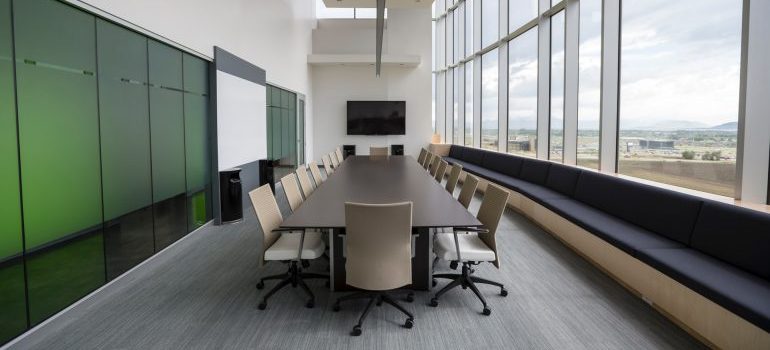 What to expect from moving to Troy?
As we already mentioned, Troy MI is a vibrant business and technology center. It is home to over 6,100 high energy businesses which provide work for around 125,000 people in the city. There is everything you can imagine, in terms of work. From high tech to automotive and high finance. In one word, a perfect environment for working people. Also, in terms of relocating there, you can find the best movers Detroit to help you with your relocation. You won't have to worry about transferring your life from your current city to Troy. Even if you have to move long-distance. However, you will have to think about other aspects of your move to Troy MI. So, let's break it down in more detail.
The appearance and buildings in Troy
Troy Michigan has a special architecture. Meaning, you won't be able to see the downtown skyline. That's because most of the buildings are under 10 floors tall. Also, the buildings are gracefully spaced down Big Beaver RD, which is full of office buildings. Many national companies have offices there. So, if you're moving to Troy MI for work, hire residential movers Detroit MI to help you. You can use your time to explore this wonderful town and enjoy it.
What about safety in Troy MI?
Another great aspect of the city of Troy is the high level of safety. Troy has been ranked as a great city to live in because of its safety. In 2011, Troy was ranked as the safest city in Michigan, which is a great feature. Also, it has been ranked as the 19th safest city in the USA. As you would probably want to live in a safe environment, we recommend moving to Troy MI. If you move there, you can walk down the streets at any time of day or night. Meanwhile, you won't have to fear being robbed or mugged. Of course, like all cities, there is a random crime. But Troy Police has good reactions and will protect your safety at all times.
Living in Troy MI
Another important aspect to consider before moving to Troy MI is the cost of living there and the prices of housing. Back in 2008, Troy was ranked as the fourth most affordable city in the U.S. It had a median household income of approximately $79,000. Also, on a list of best places to live in the United States, Troy was ranked 22nd.
As for homes, you can expect to find affordable ones if you move to Troy. You can expect to find 1960's built ranch homes, with a size around 1000-1500 square foot. Also, you can find 1990's and 2000's built colonials, with open layouts, and kitchen with islands.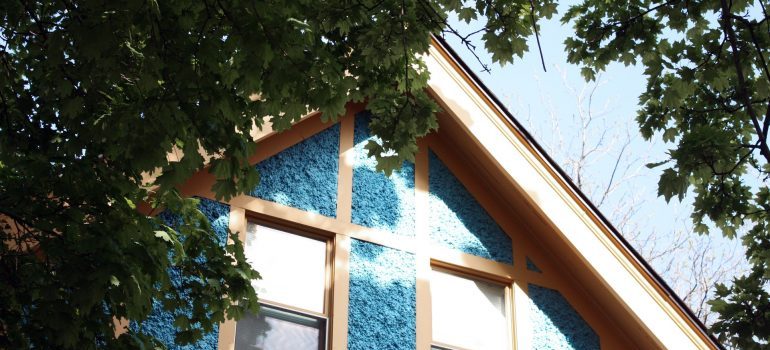 Downtown and recreation
Troy has no true central downtown like other cities. Restaurants and shopping venues are in the two main streets. That's why Troy has become a shopping destination in Southeastern Michigan. When it comes to recreation, Troy is full of parks with over 900 acres of parkland. Therefore, if you're moving to Troy, you can expect a great place to relax and have fun in. Besides parks, Troy has good golf courses, a swimming pool, and a large recreation center. All of it can make moving easier on your children.

Schools in Troy MI
If you're considering moving to Troy, you should know that Troy schools are A+ rated. That means that the school system is good and prepares each child for college and the real world. There are branches of several colleges which are located in Troy. That includes the University of Phoenix, ITT Technical Institute, and Central Michigan University. Also, you can find The Management Education Center of Michigan State University in Troy MI. All of these schools are enough to get you to move there and provide your kids with the best education system.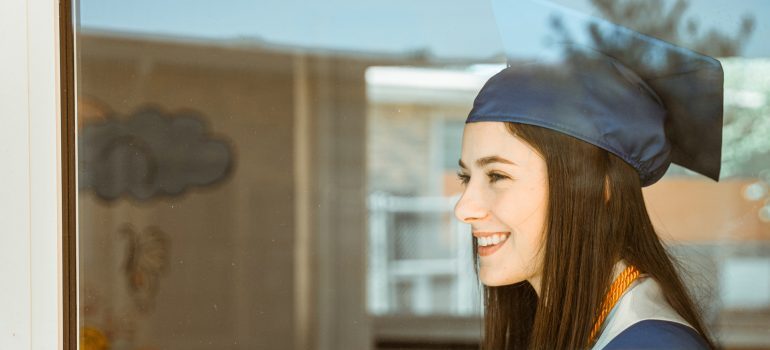 Cultural content in Troy
If you are a museum lover, The Troy Historic Village is an interactive historical museum. It chronicles the early stage of Troy's beginnings through the early 1900th. This historic village is located at the corners of Livernois Road and Wattles Road. It has ten original, complete structures that history enthusiasts may visit. You can visit this museum for the whole year and see the buildings full of artifacts from that period.
Is moving to Troy MI the right choice?
As you could see for yourself, moving to Troy MI is a great choice. With all its perks, we're sure you are going to love living there.
Services
Our Reviews


The best company t jay is a big helper and price is very good compared to other companys around.. I will definitely recommend them.