Proper packing methods for amateurs
When it comes to the process of moving, packing is one of the main tasks that you will have to complete. However, just like the relocation itself, the process of packing is not easy. Therefore, we have gathered some proper packing methods that you should know. We will go over the packing methods in this article, and show you why they are so important. On top of that, we will mention the importance of having professional movers Auburn Hills MI for your move.
Proper packing methods
Obtaining the right packing supplies
The first thing that you have to do before you start packing, is gathering the necessary packing supplies. Basic packing supplies are there to keep your items safe and protected during relocation. The number of packing supplies you need depends on the size of your inventory. So, let's first take a look at the very basic packing supplies you need to get to start your packing process.
Cardboard boxes. 
Packing foam, bubble wrap, padding materials.
Packing tape and scissors.
Labeling materials.
If you cannot get these on your own, be sure to contact the best movers in Detroit who can offer you help with obtaining the proper packing supplies.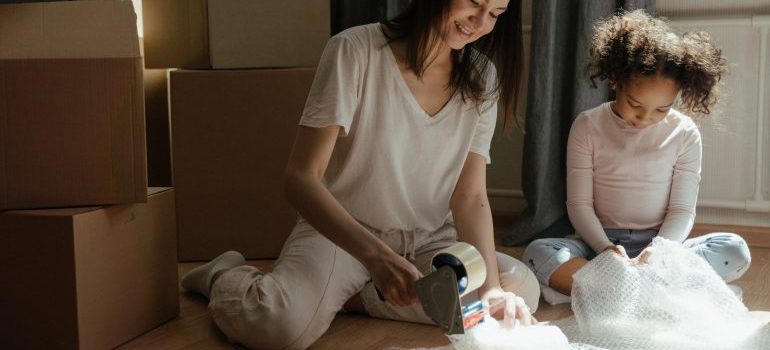 Use the inventory checklist
Another important thing that you can do before you start packing, is to create a simple checklist of your inventory. Creating an inventory checklist gives you a clear idea of how many items you have for the packing. Furthermore, when you create an inventory list for moving, you make the process of packing more efficient and organized.
Pack one room at a time
Now that you have to supplies and the checklist, you can start packing. However, make sure you do it one room at a time. This will not only make your packing process more organized but also a lot easier. Moreover, you know exactly where each of your items has been packed if you do it this way. While you are putting your items inside cardboard boxes, make sure you properly construct the moving boxes.
Pack the light stuff first
You should start packing the light stuff first. Start from your basement, closet, garage, etc. Much of your inventory in these areas are relatively easy to pack. Furthermore, you are likely going to declutter a lot of your household inventory from these rooms. So, you may as well start there.
Create padding effect inside boxes
For every item packed inside your box that may be sensitive or easily damaged, you should create a padding effect. This means that you should fill up the empty space inside the box to stop your items from moving. You do not have to do this with clothes or books for example. However, for collectible items or antiques, you should always create a proper padding effect. You can use various padding materials for this including old newspapers.
Double-check everything
As soon as you pack your items, double-check everything. Make sure that each of your cardboard boxes has been taped properly. On top of that, check their labels. Each box should be labeled according to its content.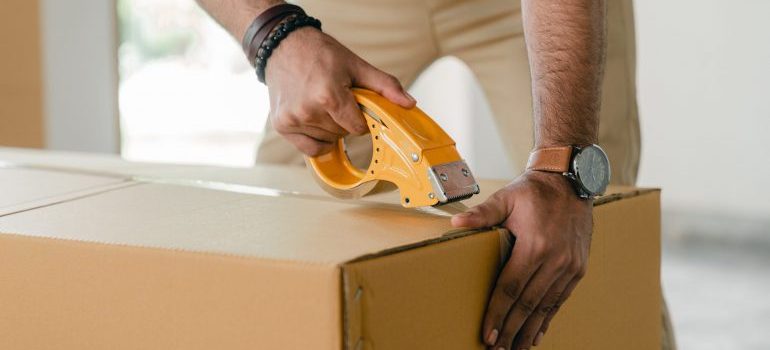 Hire professionals
To sum up, there are many proper packing methods that you should use. Make sure you have the right materials. Always hire professional movers who can offer various Detroit moving services at excellent prices.